How to Fix iOS 17 Software Update Failed [10 Ways]
---
---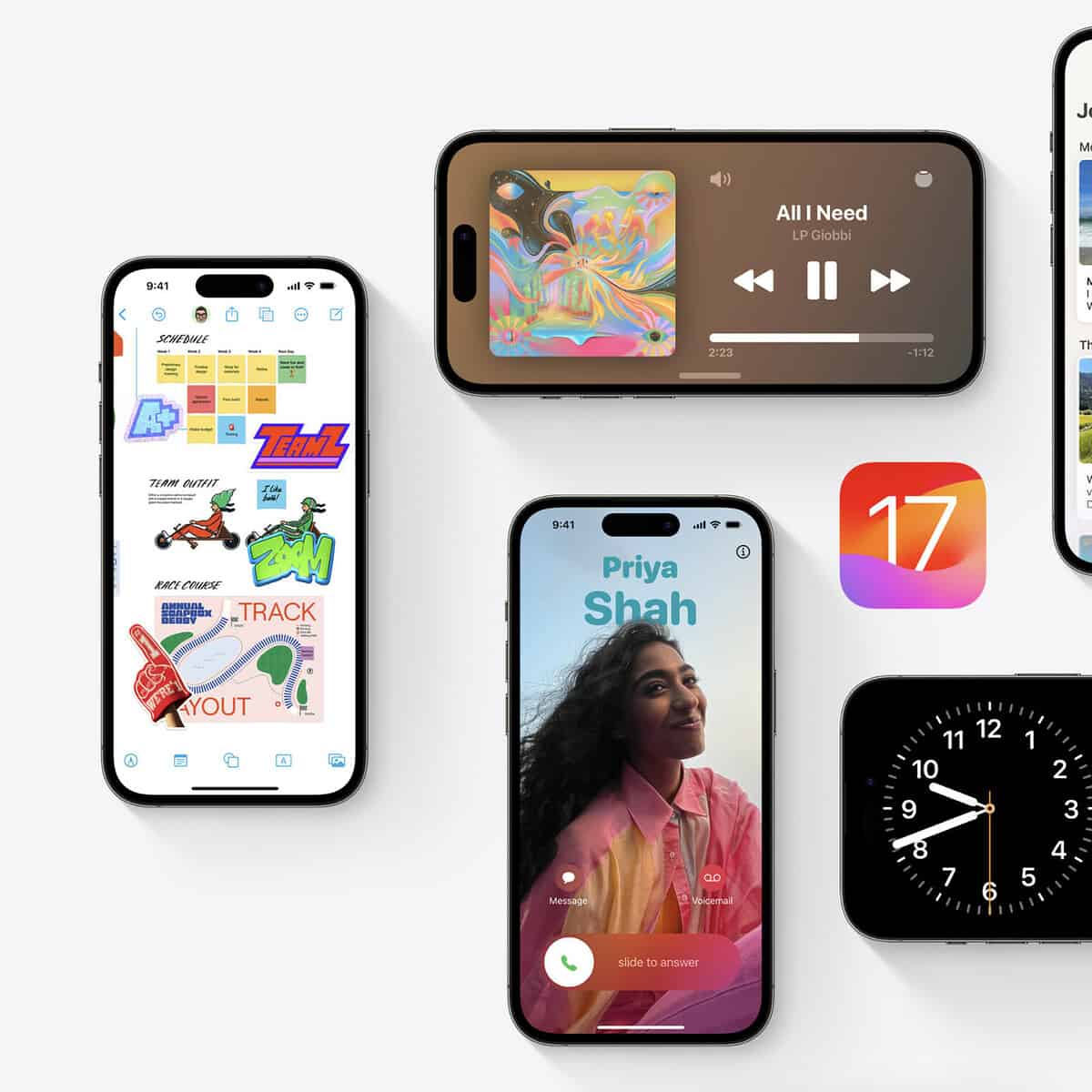 ---
Every year, Apple releases a new version of its iOS, and many users wait for the update eagerly. However, with the release of iOS 17, several users have reported encountering the mighty "software update failed" error. The update issues aren't new with iOS 17, and facing the problems with each update is common. 
Why iOS 17 Software Update Failed
Regarding reasons, the software update failure can be due to several reasons like lack of storage, device incompatibility, connectivity issues, Internet connection errors, and glitches in the Apple update database.
If you've experienced the same issue with your iPhone software update errors, continue reading to figure out the solution.
| | | |
| --- | --- | --- |
| Solutions | Description | Effectiveness |
| EaseUS MobiXpert | It helps upgrade your iPhone without error. | High |
| iTunes or Finder | It's another way to upgrade your iPhone with a computer. | High |
| Charge iPhone's Battery | It needs a sufficiently charged battery. | Moderate |
| Check the Internet | It lets you switch to a stable internet connection. | Moderate |
| Check the compatibility | It helps check the compatibility with your devices and iOS 17. | Moderate |
| Turn off Airplane Mode | It enables all wireless connections. | Moderate |
| Restart iOS Devices | It can bypass some minor issues with your iPhone. | Moderate |
| Free Up Storage | It requires a certain amount of free storage space. | Moderate |
| Reset All Settings | It returns your settings to their default state. | High |
| Restore iPhone | It helps restore your iPhone to factory reset and set it up again. | High |
Most Effective Ways to Fix iOS 17 Software Update Failed
1. Update to iOS 17 with a Professional Tool
We have you covered if you're looking for a solution to the iOS 17 update issue. EaseUS MobiXpert is an all-in-one solution that can address multiple iPhone-related problems effectively. It is known for its ability to tackle various iOS issues, including software update failures.
Before fixing the software update issues, check out the features of EaseUS MobiXpert.
Fix update-related issues and seamlessly upgrade your device to the latest iOS version
Repair various iOS issues such as iPhone stuck on the Apple logo, spinning circle, recovery mode, etc.
Standard reset or factory reset your iPhone
Fix 200+ iTunes errors such as iTunes connection and syncing errors
Help iPhones quickly enter/exit recovery mode
Considering its features and capabilities, you might be looking for a way to download and fix the iOS 17 Software update failed issue right away, so follow the steps below.
Step 1. Start by downloading and launching EaseUS MobiXpert from the official website. Plug your iPhone into the computer using the original Apple data cable. Ensure your device screen is unlocked.
Step 2. After the device is successfully connected, select "System Repair" from the main interface.
Step 3. After the repair, click on the "iOS Upgrade/Downgrade" option from the list of features provided.
Step 4. Then, select "iOS/iPad OS Upgrade."
Step 5. Follow the on-screen instructions to download the firmware for an upgrade and finalize the upgrade.
2. Update using iTunes or Finder
Another update option is to use iTunes to update. Before you begin, you'd better back up the iPhone using iTunes, as having a backup can save important data if something goes wrong.
However, please note that some problems may occur during the use of iTunes, causing the update to fail.
At this time, it is recommended that you use the MobiXpert software mentioned above to update your iOS system without error. 
Here are the steps for this method:
Step 1. Connect your iPhone to your computer, which will launch iTunes automatically; if not, open iTunes manually. (If you're using a Mac, open the Finder.)
Step 2. After loading the iTunes, you'll see an iPhone icon in the top left corner. Click on it to select your connected device.
Step 3. To install iOS 17, click the "Check for Update" in iTunes.
Step 4. Now, a window will pop up to detect the latest update and let you install the update. Follow the on-screen instructions to upgrade your iPhone. Ensure you don't disconnect your iPhone during the installation, even though it feels too long. Once the installation is done, your iPhone will restart. 
Other Quick Tips to Fix iOS 17 Software Update Failed
There aren't many fixes except for trying the update again from the professional update software mentioned above or using iTunes. However, for the reasons why the iPhone update fails, this section also lists some quick methods to help you fix the iOS 17 Software update failed issue.
1. Charge your iPhone's Battery
Before starting any software update, it's crucial to have a sufficiently charged battery. An interrupted update due to battery drain can lead to potential problems. Ideally, your iPhone should have at least 50% charge. If not, plug it into a charger and wait for the battery to reach an optimal level.
Once the iPhone is charged, proceed with the next steps.
2. Check your Internet Connection
A stable internet connection is essential for downloading software updates. If you're using Wi-Fi, ensure you are close to the router for the best signal strength. If the connection is unstable, consider switching to a different Wi-Fi network or using mobile data.
3. Check the compatibility of your device with iOS 17
Before proceeding with the next steps, ensure that your iPhone is compatible with iOS 17. If your iPhone is compatible with iOS 17, continue reading.
Here is a picture of the devices that are compatible with iOS 17:
4. Turn off the Airplane Mode
Airplane mode disables all wireless connections on your device. Make sure that it's turned off before updating. Swipe into the Control Center and ensure that the airplane icon is not highlighted. If it is, tap it to turn off Airplane Mode.
5. Restart Your iOS Devices
Sometimes, the simplest solution works wonders. If the update isn't progressing as expected, restart your iPhone. This can often clear up minor glitches and pave the way for a smoother update process. You can hold the volume down and power buttons at the same time until "Slide to power off" appears.
6. Free Up Storage for Update
Software updates require a certain amount of free storage space. Go to Settings > General > [Device] Storage to check your available storage. If space is limited, consider deleting unnecessary apps, photos, or other media files.
7. Reset All Settings
If you're still facing problems, it is important to reset the iPhone. Go to Settings > General > Reset and choose "Reset All Settings". This will return your settings to their default state without deleting any data.
8. Restore iPhone to Factory Settings
If none of the above methods work, it is necessary to restore your iPhone to its factory settings. This action will erase all data, so ensure you back up everything important before proceeding. Once backed up, go to Settings > General > Reset and choose "Erase All Content and Settings". After the reset, you can try updating to iOS 17 again.
Conclusion
The iOS 17 update promises multiple features and enhancements. However, several problems might occasionally make the update process difficult.
Whether you go with a one-stop shop like EaseUS MobiXpert or other alternative approaches, the important thing is to switch to the latest iOS that doesn't lead to data loss. Hence, make a backup of your data before installing any major software updates.
FAQs on How to iOS 17 Software Update Failed
How long should an iOS 17 software update take?
The duration can vary based on internet speed and device performance, but typically, it should take between 30 minutes to an hour.
How do I reset my iOS update?
You can reset your iOS update by going to Settings > General > Reset and selecting 'Reset All Settings.' This won't delete your data but will reset settings to their defaults.
How do I force my iPhone to update?
You can force an update by connecting your iPhone to a computer and using iTunes to manually update.
Kurt Langston
AI expert with a passion for making complex concepts accessible to all. With over eight years of experience in the field, he has honed his expertise in machine learning and AI, becoming a trusted voice in the industry. Kurt currently serves as the Head of AI News Coverage and Content at KnowYourMobile, a leading online platform for mobile technology news and reviews. In this role, he oversees the production of insightful articles, tutorials, and guides, helping readers navigate the rapidly evolving landscape of AI tools and technologies