How To Screen Record on iPhone (2023 Guide)
---
---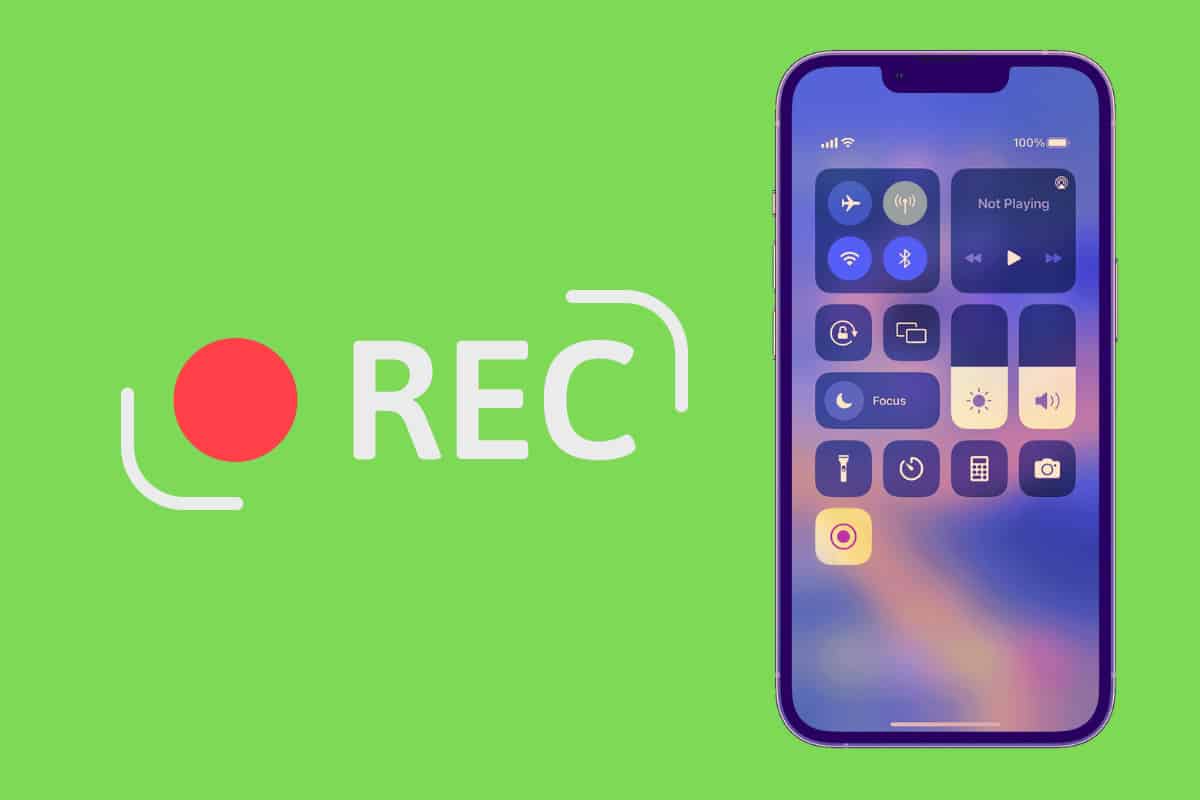 Screen recording is a very useful feature built into iOS. Here's how to screen record on iPhone.
---
There are many reasons you'd want to screen record on iPhone: to show off an app, for your YouTube channel, or for a how-to guide like this article.
This feature, while not exactly common, is something A LOT of people want to do.
Thankfully, Apple has you covered – since iOS 11, actually – so performing a screen record on any iPhone is super simple! Here's how it's done.
How To Screen Record on iPhone
The below instructions will tell you how to screen record on iOS 16. But other versions of iOS will have similar, if not identical, steps.
Now, if you're ready to screen record, first you want to make sure the screen record shortcut is in your Control Center. To put the screen record shortcut in your Control Center:
Open the Settings app.
Tap Control Center.
Scroll down to the "More Controls" heading and tap the green + button next to Screen Recording.
You've now added the Screen Record shortcut to your Control Center! Now, lets move on to actually naking a screen recording:
Open Control Center by swiping down from the top of your screen (for iPhone X or later) or by swiping up from the bottom of your screen (for iPhone 8 or older). The Screen Recording shortcut should be there now; it's a button with a circular symbol that's grey/white.
To Screen Record, simply tap the icon. Acountdown timer from 3 will start and then the button will turn red when it is recording.
Exit Control Center and do whatever you want to record on your iPhone's screen.
When you are finished and want to stop screen recording, tap the glowing red pill button around the time in the menu bar.
A pop-up will come up asking if you want to stop screen recording. Tap the Stop button.
Where Do My iPhone Screen Recordings Save To?
You will find all your screen recordings inside the Photos App.
Once you're done recording and you've stopped recording, simply navigate to your Photos app, and you should find your new recordings that can now be edited and shared online. Here's how to find your screen recordings:
Open the Photos app.
Tap Albums.
Tap Videos. You'll find your screen recording in there.
Why Do People Screen Record?
There are a million and one reasons why people use this feature on their iPhones, but one of the most popular is to show off in-game footage, which can then be shared on social media.
Another popular reason is tutorials; you can show people how to do things on iPhone by using this feature.
It's a really handy feature that is now baked inside iOS for all to enjoy, so if you're running an iPhone with iOS 11 or above, why not give it a try and see what you can come up with?
Who knows, this could be the start of your next YouTube channel and internet stardom!?
Richard Goodwin
Richard Goodwin has been working as a tech journalist for over 10 years. He has written for Den of Geek, Fortean Times, IT PRO, PC Pro, ALPHR, and many other technology sites. He is the editor and owner of KnowYourMobile.