Apple A15 Bionic Benchmarks & Performance: A Deep Dive
---
---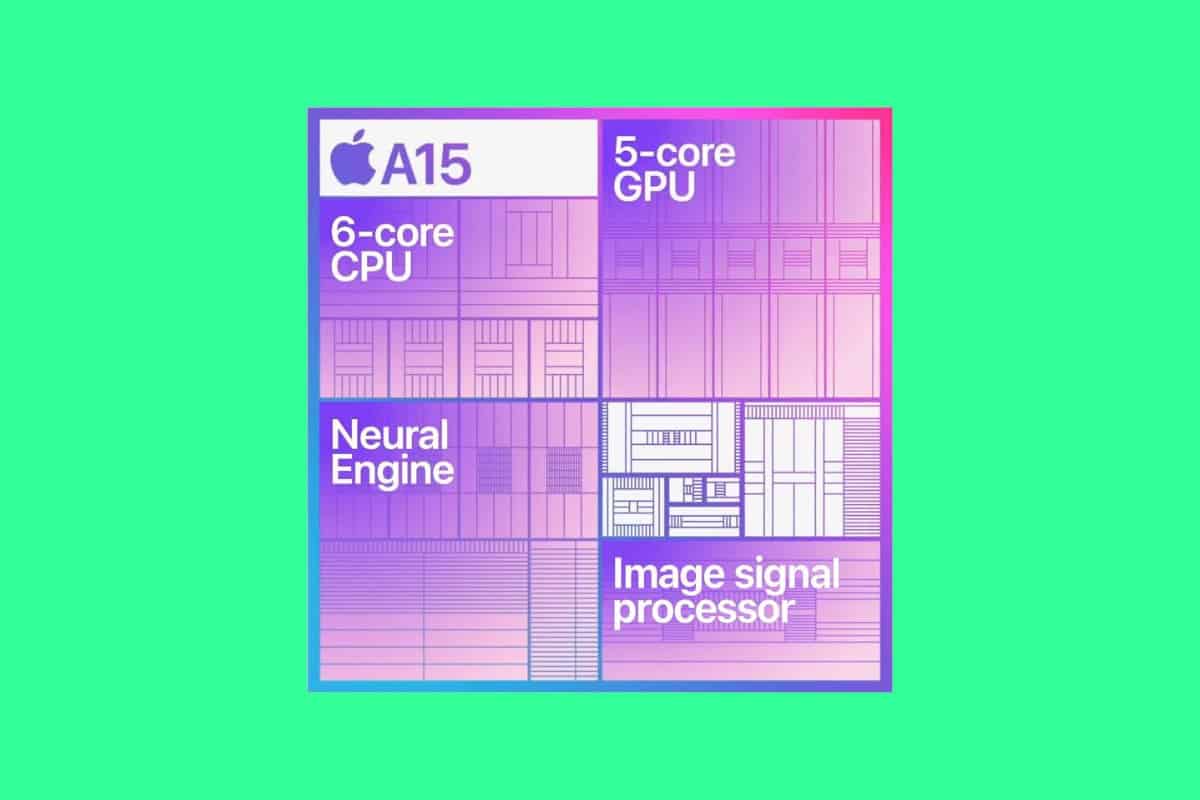 How does Apple's A15 Bionic perform in benchmarking tests? Let's find out..
---
Apple's A15 Bionic chip is what you'll find inside phones like the iPhone 13 Pro Max and the iPhone 14 / 14 Plus. It's a massively potent chipset with plenty of AI smarts built-in. But how does it stack up compared to other mobile processors? Let's check some benchmarking tools and find out…
A15 Bionic Specs
Apple's A15 Bionic chip, the successor to the A14 Bionic, is a testament to the company's relentless pursuit of performance and efficiency in its mobile devices. It was replaced in 2022, however, by Apple's newer A16 Bionic which appeared inside the iPhone 14 Pro and iPhone 14 Pro Max.
Let's dive deep into the specifications and features of the A15 Bionic to get an idea of what the chipset has to offer versus its predecessor, the A14.
Class & Architecture
Class: Mobile/Embedded
This classification indicates that the A15 Bionic is designed primarily for mobile devices, such as smartphones and tablets, ensuring optimal performance while maintaining power efficiency.
Core Configuration
Total Cores: 6 Cores, 6 Threads

Primary Cores: 4 Cores, 4 Threads, 3.2 GHz Base
Secondary Cores: 2 Cores, 2 Threads, 2.0 GHz Base
The A15 Bionic features a hexa-core configuration. The four primary cores are designed for high-performance tasks and run at a base frequency of 3.2 GHz. In contrast, the two secondary cores are optimized for efficiency, handling background tasks and less demanding applications at a base frequency of 2.0 GHz. This combination ensures a balance between raw power and battery longevity.
Performance Metrics
The A15 Bionic boasts an impressive average CPU mark rating of 10,118, with a single thread rating of 3,556. These numbers are based on 171 samples, per the source data, ensuring a low margin for error.
Here's a breakdown of the CPU Test Suite Average Results for the A15 Bionic:
Integer Math: 30,292 MOps/Sec
Floating Point Math: 20,565 MOps/Sec
Find Prime Numbers: 104 Million Primes/Sec
Random String Sorting: 14,381 Thousand Strings/Sec
Data Encryption: 6,239 MBytes/Sec
Data Compression: 105,373 KBytes/Sec
Physics: 1,202 Frames/Sec
Extended Instructions: 4,579 Million Matrices/Sec
Single Thread: 3,556 MOps/Sec
Apple A15 vs A14 – How Much Faster?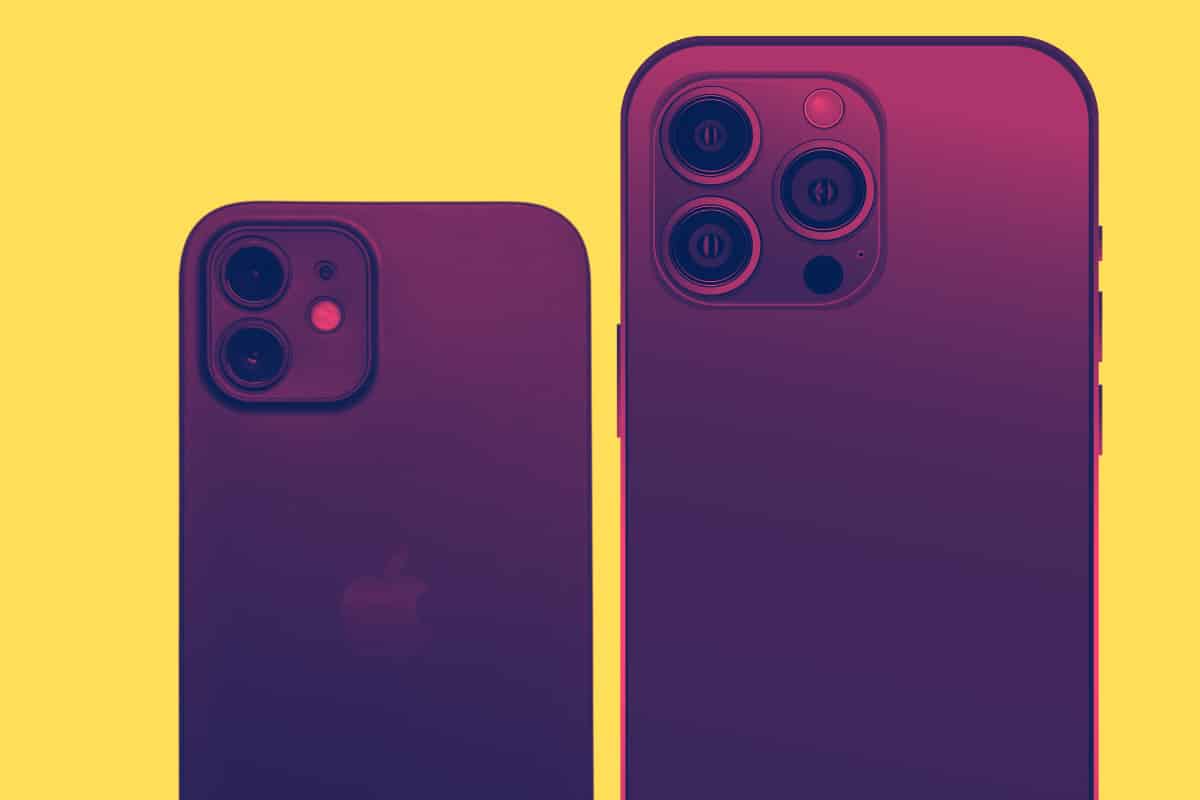 Let's delve deeper into how the A15 Bionic fares when compared to some of the other heavyweights in the mobile CPU arena.
A15 Bionic vs. A14 Bionic: The Evolutionary Leap
The A15 Bionic doesn't just nudge ahead of its predecessor, the A14 Bionic; it takes a significant leap forward. With a performance boost of approximately 15.8%, the A15 demonstrates how Apple has refined its chip-making prowess in just a year.
A15 Bionic vs. Snapdragon 8 Gen 3
Qualcomm's Snapdragon 8 Gen 3 is a formidable opponent in the mobile processor space. While it does manage to outpace the A15 Bionic, the margin isn't overwhelmingly large. This close competition underscores the fact that while Apple's A15 is a powerhouse, the world of mobile CPUs is filled with giants, each bringing its own set of innovations to the table.
A15 Bionic vs. Intel Core i7-1265U
This chip manages to edge out the A15 Bionic, but again, the difference isn't monumental. What's fascinating here is the convergence of performance metrics between traditional computing giants like Intel and relative newcomers like Apple in the mobile CPU segment. It's a clear indication that the lines between mobile and desktop computing are blurring, with chips like the A15 leading the charge.
Final Thoughts
The Apple A15 Bionic chip is undeniably a force to be reckoned with in the mobile CPU arena. Its impressive performance metrics and capabilities make it a top choice for those seeking power and efficiency in their devices. Whether you're an avid gamer, a professional photographer, or just someone who loves a snappy user experience, the A15 Bionic won't disappoint.
And that's probably a good thing because, while the iPhone 14 Pro Max is a popular phone, there are still way more iPhone 13-series handsets in use today than its successor models.
Richard Goodwin
Richard Goodwin has been working as a tech journalist for over 10 years. He has written for Den of Geek, Fortean Times, IT PRO, PC Pro, ALPHR, and many other technology sites. He is the editor and owner of KnowYourMobile.