iPhone X vs iPhone 6s – What's The Difference?
---
---
Look, I'm going to begin this VS by saying this is not a fair fight at all. The iPhone X and the iPhone 6s are as different as night and day.
But for some reason, Apple decided to keep selling the iPhone 6s this year even after introducing the iPhone X.
That reason is, in all likelihood, cost. Apple wanted a relatively cheap iPhone the masses could continue to buy. But as we're about to find out, the iPhone 6s – much like the ill-fated iPhone 5c – can't even compare with the iPhone X. So let's take a look how they differ.
iPhone X vs iPhone 6s Specs Compared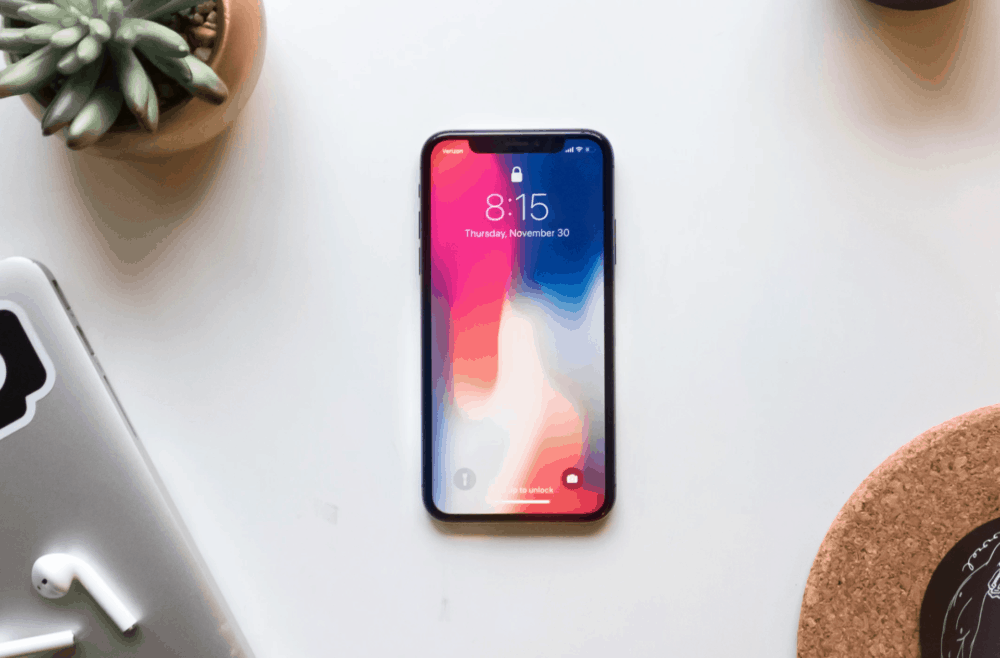 Here are the specs for the iPhone X:
Display: 5.8in display with a 2436 x 1125-pixel resolution at 458 ppi
Dimensions: 143.6mm x 70.9mm x 7.7mm
Weight: 174 grams
Storage: 64 or 256GB
Processors: A11 Bionic chip
Front camera: 7 MP photos and 1080p HD video
Rear camera: 12MP wide-angle and telephoto cameras, Dual optical image stabilisation

, Optical

zoom
Battery: 2716 mAh, Wireless charging
Other: Face ID, NFC, 3D Touch; Splash, Water

and Dust Resistant
And here's the specs for the iPhone 6 Plus:
Display: 4.7in display with 1334×750 resolution at 326ppi, 3D Touch enabled
Dimensions: 138.3mm x 67.1mm x 7.1 mm
Weight: 143 grams
Storage: 32 or 128GB
Processors: A9
Front camera: 5 MP photos and 720p HD video
Rear camera: 12 MP single lens
Battery: 1715 mAh
Other: Touch ID, NFC, 3D Touch
The iPhone X's 5.8in display dwarfs the 4.7in display found in the iPhone 6s. However, what's even more impressive is that because the iPhone X has an edge-to-edge display, the overall physical size of the iPhone X isn't much larger than the iPhone 6s, despite the much larger display. When it comes to processing power, the A11 Bionic chip found inside the iPhone X is almost twice as fast as the old A9 chip found in the iPhone 6s. And then there are the storage options. The iPhone X comes in larger storage sizes: 64GB or 256GB versus the 32GB or 128GB found in the iPhone 6.
iPhone X vs iPhone 6s: Display & Design
The resolution of the iPhone X's screen is an astonishing 5.8in 2436 x 1125-pixels at 458 ppi edge-to-edge display. Compare that to the iPhone 6 4.7in display with a 1334×750-pixel resolution at 326ppi and you'll see just how much better the display on the X is. Further, because the iPhone X (AKA the iPhone 9, if you're actually counting properly) does away with the large bezels, the iPhone X can actually fit a larger usable display into a footprint not much larger than the iPhone 6.
Another big difference in design, of course, is that the iPhone X lacks a Home button. The iPhone 6 still has the Home button, and thus, Touch ID. The iPhone X lacks Touch ID and replaces it with Apple's new Face ID facial recognition system. Both the iPhones feature a 3D Touch display and NFC, but only the iPhone X is Splash, Water and Dust Resistant.
iPhone X vs iPhone 6s: Battery
The iPhone X has just a much larger battery (2716 mAh) than the iPhone 6 (1715 mAh). And here the battery actually makes you iPhone last longer, displace ending to power a much larger display. In some cases the iPhone X can last 20% longer than the iPhone 6s. Another major difference in the power department is that the iPhone X features wireless charging–something the iPhone 6 does not have. Here's how the battery life compares between the two in Talk Time, Standby Time, Internet Use, Video Playback, and Audio Playback:
Talk time: iPhone X – 21 hours. iPhone 6 – 14 hours.
Internet use: iPhone X – Up to 12 hours. iPhone 6 Plus – Up to 10 hours.
Video playback: iPhone X – Up to 13 hours. iPhone 6 Plus – Up to 11 hours.
Audio playback: iPhone X – Up to 60 hours. iPhone 6 Plus – Up to 50 hours.
iPhone X vs iPhone 6s: Camera
As far as cameras are concerned, the iPhone X and iPhone 6 couldn't be more different. The iPhone X features a larger 7MP front-facing camera (versus the 6s 5MP front camera). But the real benefit is in the rear camera. The iPhone X features a dual lens 12MP rear camera complete with a wide angle and telephoto lens and dual optical zoom. The 6s is limited to a single lens 12MP camera and no optical zoom.
iPhone X vs iPhone 6s: Cost & Verdict
Unlocked the 4.7in iPhone 6 will cost £449 (32GB) and £549 (128GB). The 5.8in iPhone X will cost £999 (64GB) and £1149 (256GB). That £550 and £600 premium for the iPhone X does get you a massive amount of more stuff including a bigger display and a sexy new design, wireless charging, a processor almost twice as fast, a MASSIVELY better camera on the front and back, and more storage.
Another option is Gazelle, where you can pick up a reconditioned iPhone 6s for A LOT LESS – check out the full range of products (including iPhone 7 and iPhone 6) here.
Michael Grothaus
Apple expert and novelist,
Michael Grothaus
has been covering tech on KnowYourMobile for the best part of 10 years. Prior to this, he worked at Apple. And before that, he was a film journalist. Michael is a published author; his book Epiphany Jones was voted as one of the best novels about Hollywood by
Entertainment Weekly
. Michael is also a writer at other publications including 
VICE
and 
Fast Company.