The Pixel Fold is The Best Foldable (But I Still Wouldn't Buy One) – Here's Why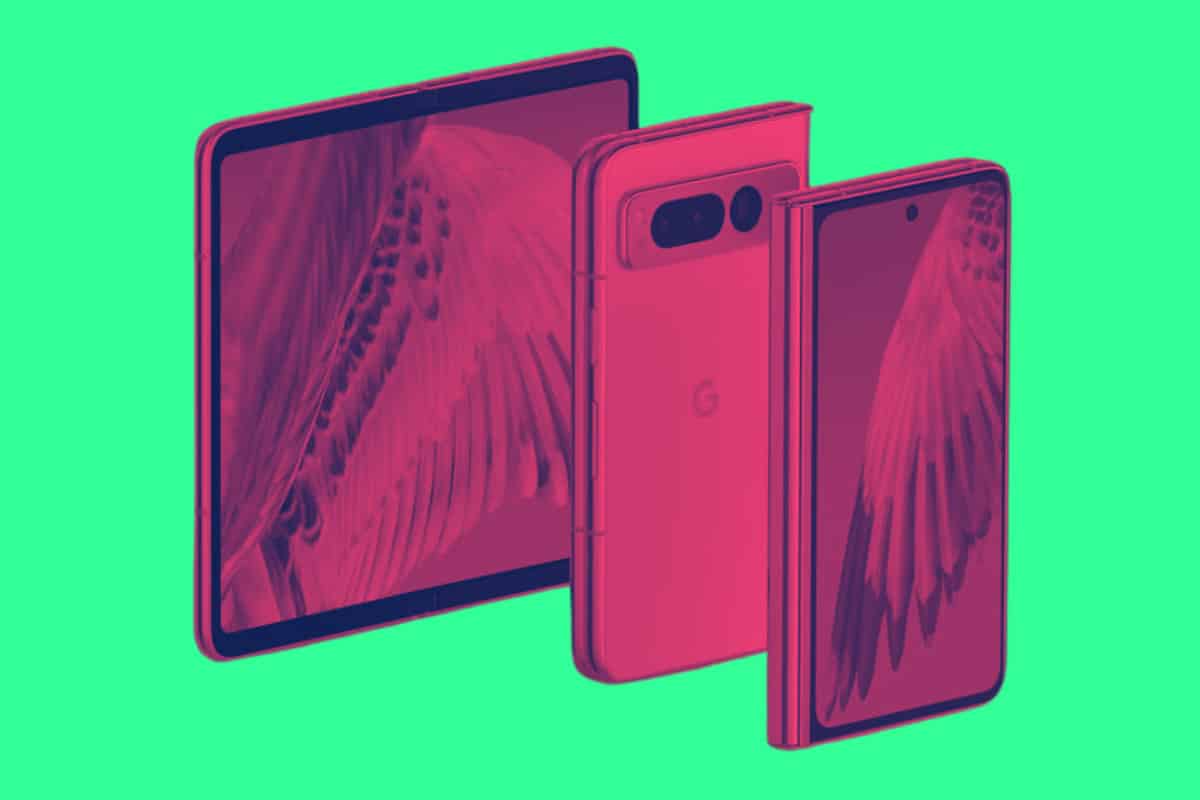 The Pixel Fold is arguably the best foldable phone on the market right now, but it's still probably not worth buying – here's why…
---
---
Google Pixel Fold: KEY TAKEAWAYS
The State of Foldable Phones: While Samsung's foldable phones are technologically impressive, they've been largely inaccessible due to their high cost. Four years in, these phones remain a niche product, but the market is showing signs of growth in 2023.
Google's New Challenger: Enter the Google Pixel Fold, the company's first foray into foldable phones. Designed to address issues found in Samsung's Galaxy Z Fold series, the Pixel Fold offers a slim, wide-display design, packing Google's signature camera quality and clean software experience.
Design Innovations: Google has gone for a thin design with the Pixel Fold, making it the thinnest foldable phone in the market. It offers a larger aspect ratio for the cover display than Samsung's foldable phone, providing more screen real estate. Despite a few minor design drawbacks, it's an impressive first attempt.
Durability & Resistance: Google claims the Pixel Fold's 180-degree hinge can withstand more than 200,000 folds. The device also comes with an IPX8 water resistance rating, showcasing its robust build.
Missed Opportunity: Despite all its strengths, Google missed the chance to make a bigger impact with the Pixel Fold by matching Samsung's pricing instead of undercutting it. The high price remains a barrier for many potential buyers.
Software & Compatibility Issues: While Google has optimized more than 50 of its apps for the Pixel Fold's unique screen, most third-party apps might not run properly, mirroring problems faced by Samsung's foldable phones.
Hardware & Software Highlights: The Pixel Fold comes with robust hardware, including Google's proprietary Tensor G2 chipset and a versatile camera system. Its software, running on Android 13, includes unique enhancements tailored for the foldable design, and is expected to receive timely updates.
Display & Battery: The Pixel Fold's dual displays offer up to 120Hz refresh rates, but the crease on the inner display is noticeable. Its 4,727 mAh battery is larger than that of the Galaxy Z Fold 4, and supports 30W wired and Qi wireless charging.
Foldable phones, thanks to Samsung, have been around for a few years now. As a novelty, I guess they're pretty interesting. The form factor of phones has remained pretty much constant since the early-2000s. But there is one massive problem with Samsung's foldable phones.
The first is the price; its Galaxy Z Fold phones and the Galaxy Z Flip are just too expensive. Even for early adopters. I mean, how many people have you seen using one? To date, I haven't seen a single foldable phone in the wild – only online and in reviews on YouTube.
As of 2023 – so, four years into Samsung's foldable campaign – foldable phones are still very, very niche. Could this change? I'd argue no, but there is hope for this new type of phone? I believe there is but it won't happen until they cost less and actually work as well as traditional smartphones.
Google Pixel Fold – The Good Stuff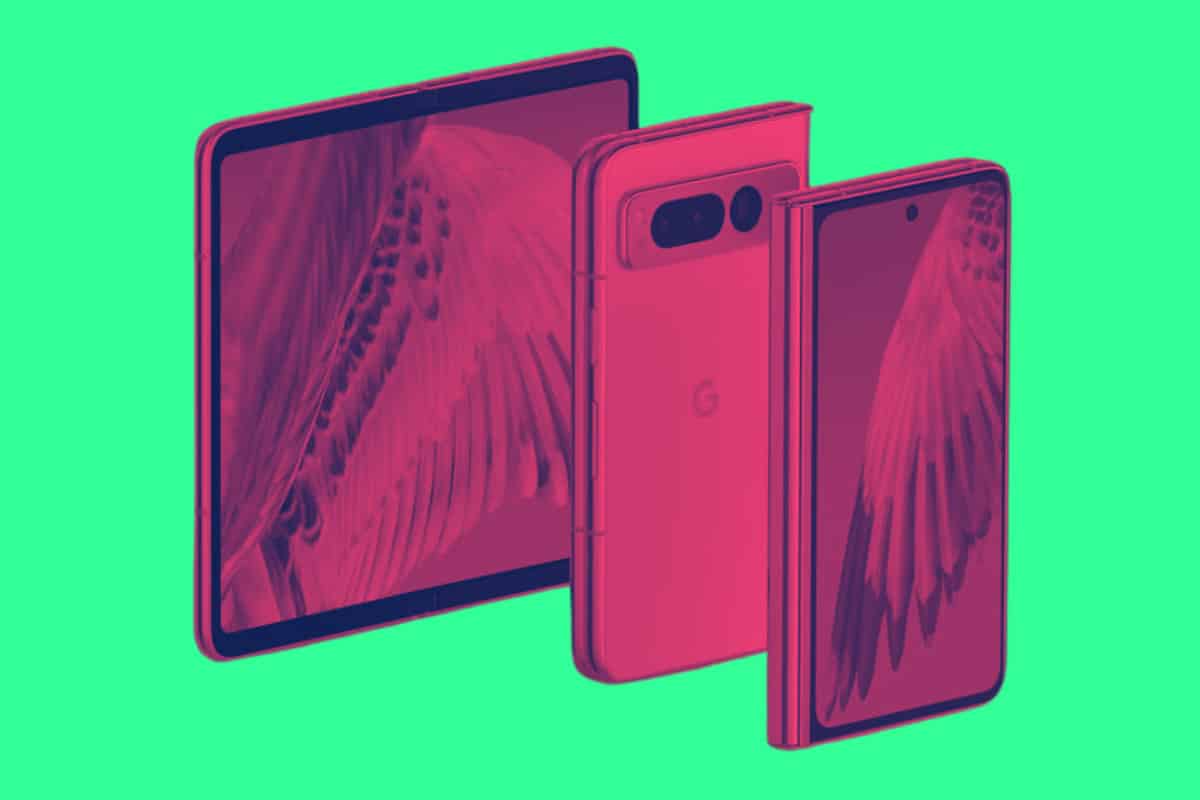 The foldable phone market is expanding, with Google entering the ring late, albeit with a strong contender: the Google Pixel Fold. This late arrival brings a much-needed breath of fresh air to a segment of the market that, until now, has been dominated by Samsung's Galaxy Fold series.
Google has really taken its time with this phone, mulling over the details and design. As first attempts go, I was very impressed by what Google debuted on stage at Google I/O 2023. It is a Pixel phone through and through, packing everything you'd expect – amazing cameras, solid, modern design, and a clean AF software experience.
Using Samsung has its basis for the design, Google clearly set out to make the Pixel Fold more of an answer to some of the current issues present on Samsung's Galaxy Z Fold devices.
For instance, if you thought the Galaxy Z Fold 4 was too bulky, Google has this angle covered with the Pixel Fold – it is currently the thinnest foldable phone you can buy.
The Pixel Fold's slim design and wider cover display are just two of the phone's impressive features. When opened up, the phone's slender 0.2-inch thickness is immediately striking, easily outdoing the Galaxy Z Fold 4's 0.25 inches.
The Pixel Fold's cover display offers a broader aspect ratio than Samsung's foldable phone, giving you more screen real-estate which, again, is something we've seen noted in plenty of Galaxy Z Fold 4 reviews.
This lean profile could potentially make it more comfortable for prolonged usage, such as reading. Yet, its 10-ounce weight, thicker bezels, and the not-quite-flat folding do slightly tarnish the otherwise gleaming appeal.
The Pixel Fold's design isn't just about aesthetics, though. Google claims that the Pixel Fold's 180-degree fluid friction hinge is durable enough to withstand more than 200,000 folds, and the device also carries an IPX8 water resistance rating.
All that being said, if you're dropping this kind of money on a Pixel Fold you want to make sure you buy the best Pixel Fold case possible to keep it in good condition.
Google Pixel Fold – The Bad Stuff
The one area where Google could have really shaken the market, as it has done with its more recent Pixel phones, is pricing. But for whatever reason, Google has not undercut Samsung with the pricing for its Pixel Fold; instead, Google chose to match Samsung's pricing. Personally, I'd have preferred a sub-$1000 foldable Pixel minus a few features. But that's just me.
Clearly, when solving all of the issues Google perceives with the Galaxy Z Fold 4, it completely missed the most obvious one: 99.9% of consumers avoid foldable phones like the plague because they cost WAY TOO MUCH MONEY.
Simply matching Samsung with its pricing for the Pixel Fold is not going to change this, and even if it did the people that would actually buy the Pixel Fold over the Galaxy Z Fold 4 are so few in number it'd make next to no difference to Google's bottom-line.
Anyone with half a brain that isn't extremely wealthy is ALWAYS going to go with a phone like the Pixel 7, the Pixel 7 Pro, or the Pixel 7a over something like the Pixel Fold. This is what we see in Samsung's ecosystem of products, and it'll play out in exactly the same way in Google's during the next 12 months.
Pixel Fold Features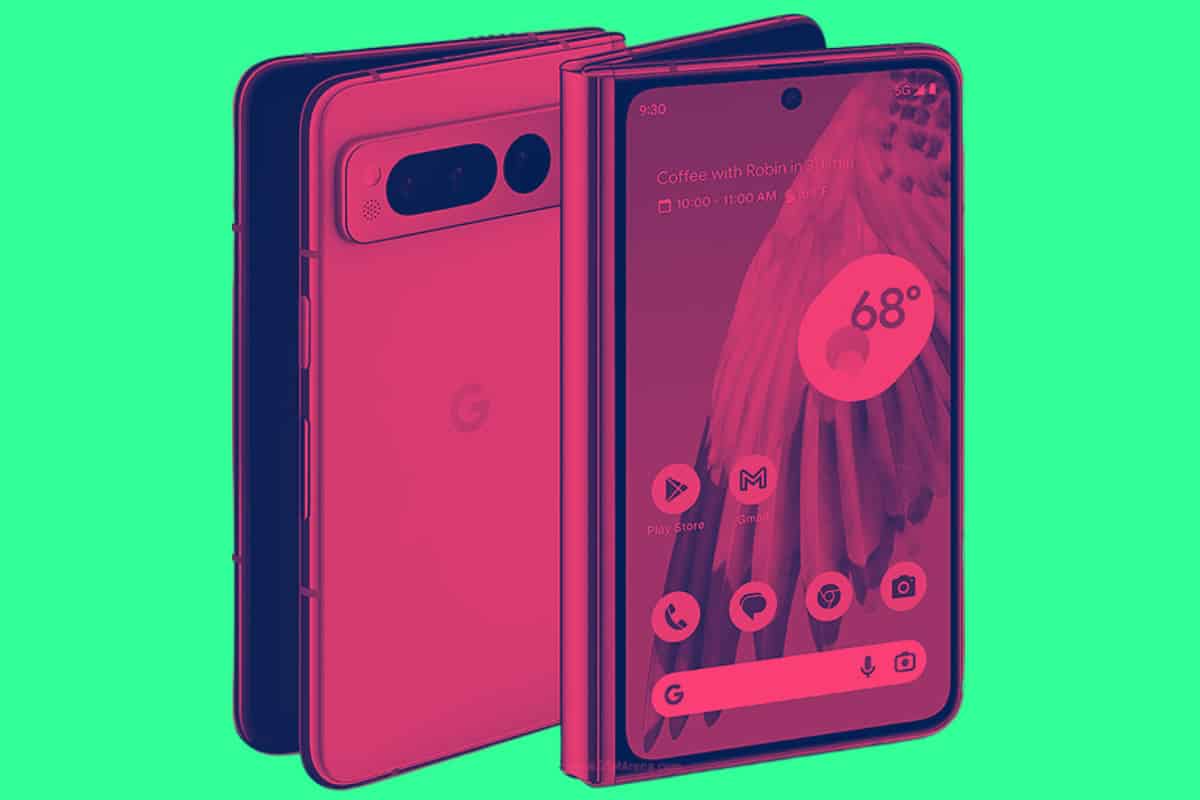 The Pixel Fold's flexible design allows for several usage modes, including a hands-free tabletop mode, similar to a laptop's stance. This is particularly useful for video calls, watching videos, and tripod-free photos.
With applications, more than 50 Google apps have been optimized for the Pixel Fold's novel screen and several third-party apps have been tweaked for better performance on its large, foldable display. But as we all now, there's way more than 54 apps inside the Google Play Store.
And this means that most applications you currently like using, save for ones made by Google, won't run properly on the Pixel Fold, just as the don't on Samsung's foldable phones.
Here's an overview of the Google Pixel Fold's best features:
Hardware:
Processor: The Pixel Fold is powered by Google's proprietary Tensor G2 chipset, an Octa-core CPU built on a 5 nm process. This is complemented by the Mali-G710 MP7 GPU for superior graphics performance.
Memory & Storage: Google provides two generous storage options for the Pixel Fold – a 256GB model with 12GB of RAM, and a 512GB model also with 12GB of RAM. This provides ample space for apps, photos, and files, and ensures smooth multitasking.
Camera: The Pixel Fold boasts a versatile triple camera system on the back – a 48 MP wide sensor, a 10.8 MP telephoto lens with 5x optical zoom, and a 10.8 MP ultrawide sensor. For selfies, it offers an 8 MP wide sensor on the inside and a 9.5 MP wide cover camera on the outside. Both camera systems support 4K video recording at 30/60 fps.
Design: The Pixel Fold's key highlight is its innovative foldable design that allows for a compact, pocketable form when closed and a large, tablet-like display when opened.
Software:
Operating System: The Pixel Fold runs on Android 13, the latest iteration of Google's mobile operating system. It offers the newest Android features, as well as unique enhancements from Google.
Google Integration: As a Google device, the Pixel Fold comes with deep integration of Google services, including the Google Play Store, Google Assistant, Google Photos, and more, for a seamless, unified experience.
Software Enhancements: Google has also introduced unique software enhancements for the foldable design of the Pixel Fold. This includes app continuity for seamless transition between the folded and unfolded states, and multi-window functionality for maximized productivity on the large display.
Updates: Being a Google device, the Pixel Fold is expected to receive timely software updates, including security patches and new Android versions, ensuring your device remains secure and up-to-date.
Pixel Fold Display, Camera, CPU & Battery
Google has done well with the screens on the Pixel Fold, though. The dual displays, both offering up to 120Hz refresh rates, are bright and vibrant. However, the crease on the 7.6-inch inner display can be quite noticeable, especially at specific angles.
With cameras, the Pixel Fold doesn't disappoint with its array of lenses. The rear setup comprises a 48MP main sensor, a 10.8MP ultrawide camera, and a 10.8MP telephoto lens with 5x optical zoom.
A 9.5MP front camera and an 8MP inner camera are perfect for selfies and video calls.
Powering the Pixel Fold is Google's Tensor G2 chip with 12GB of RAM, ensuring smooth multitasking capabilities. Initial hands-on reviews I've seen have been pretty positive, although some minor bugs have been noted – not surprising, though, this is a Pixel phone after all.
With battery life, the Pixel Fold uses a 4,727 mAh battery which is larger than the Galaxy Z Fold 4's. Given Google's track record with battery life, thought, it remains to be seen how the Pixel Fold will fare in the real world. It does support 30W wired charging and Qi wireless charging, though, which is pretty good for a foldable phone.
Wrapping Up: Or, Why The Pixel Fold Is The Best Foldable So Far…
In conclusion, the Pixel Fold brings a mixed bag of excitement and concerns. The wide outer display, slim design, thoughtful application optimization, and the promising camera system, particularly with the 5x telephoto zoom, are among the highlights that deserve applause.
Ditto Google's software and the fact that it comes with wireless charging and IP68 water and dust resistance.
However, there are areas for improvement. The large bezels and visible crease leave some room for refinement. Furthermore, the hefty $1,799 price tag may give potential buyers pause, considering this matches the price of Samsung's well-established Galaxy Fold series.
In a nutshell, the Google Pixel Fold marks a significant stride in the right direction for foldable technology, offering a worthy alternative to Samsung's offerings. However, with a few areas needing refinement and the steep price point, it might not be the absolute game-changer we've been waiting for.
As always, we'll be sharing our comprehensive Pixel Fold review as soon as we can, so stay tuned to Know Your Mobile for more insights and updates on the Google Pixel Fold.