Black Shark's GamePad Controllers Take On Switch
---
---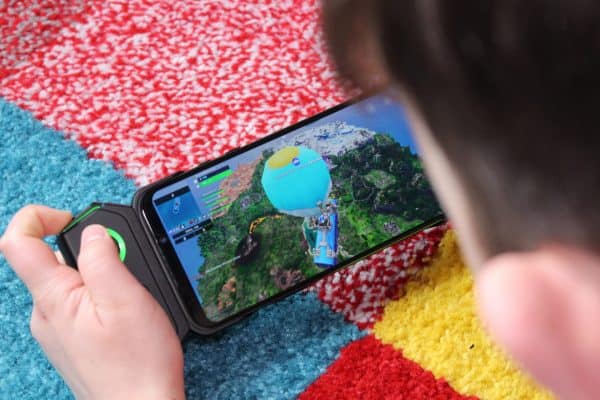 If you've consulted our review of the new Black Shark 2 smartphone then you'll be aware that it's quite a beast when it comes to raw processing power; it packs the latest Qualcomm Snapdragon 855 chipset and has its own dedicated 'gaming mode' in the form of Shark Space, which is triggered by flicking a mechanical switch on the side of the handset. Add in an HDR-ready AMOLED screen, 3D touch and next-generation liquid cooling, and you've got a seriously impressive device – and all for £500.
What makes the Black Shark 2 even more impressive from a gaming standpoint is the ability to bolt-on physical controllers, Nintendo Switch-style. The Gamepads are available in a pack which includes the left and right controllers as well as the required case to fix them to; this bolts onto the phone like any other protective case, but adds quite a bit of length (oo-er) to what is already a rather massive smartphone.
While the process of attaching the controllers to the phone is similar to how the Joy-Con link onto the Switch, there's no physical connection happening here. Instead, the controllers link to the phone entirely via Bluetooth, and have to be charged separately using a USB-C lead. To stop them running out of juice when you're not using them, an on-off switch is featured on the base of each controller.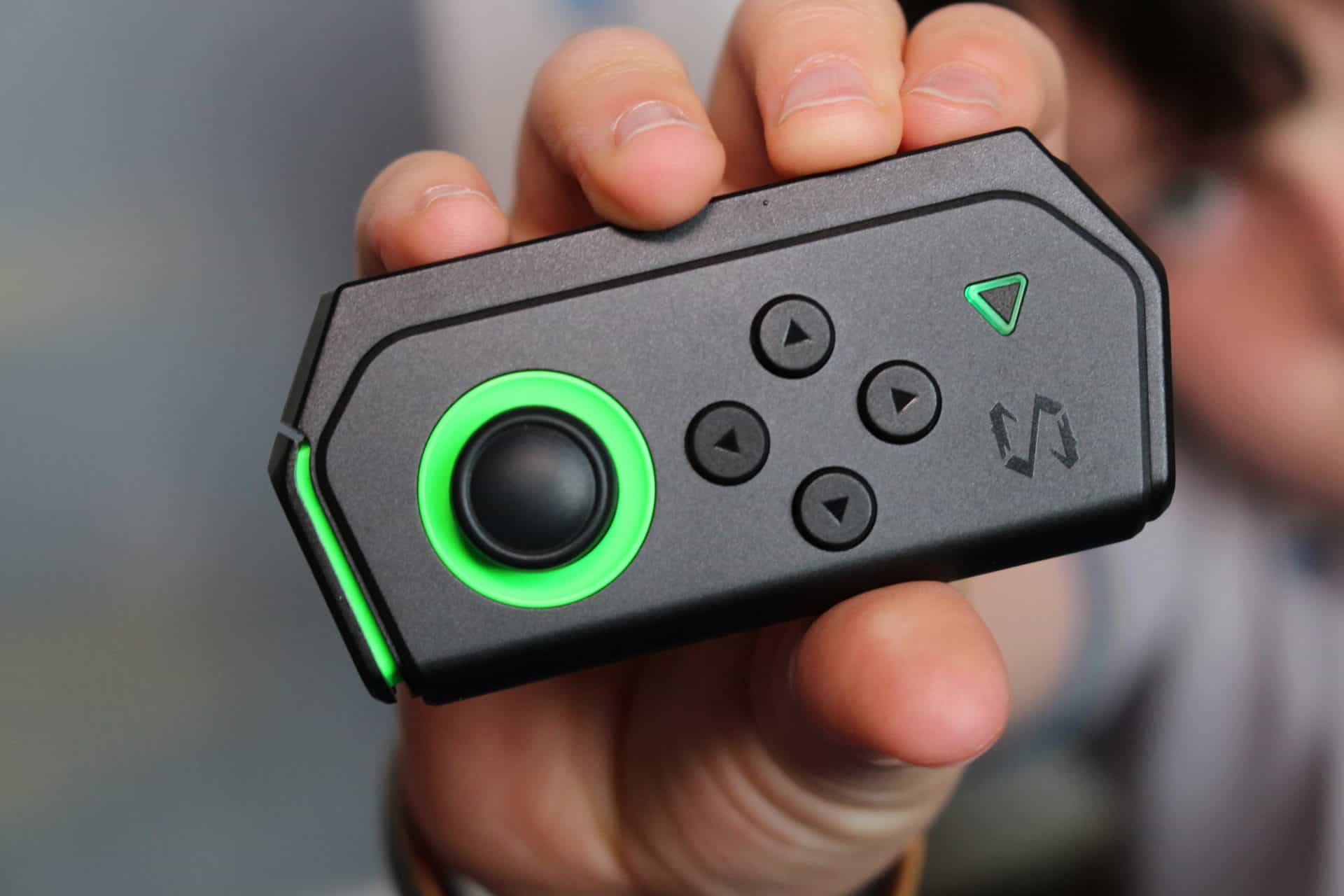 Pin
Pairing the controllers with the Black Shark 2 is a breeze; you switch them on and then drop into 'Shark Space' mode. There's a controllers option which allows you to pair the pads and check that all of the buttons are working correctly; you can also check the battery levels from this screen.
Before we get onto the nitty gritty of how these pads work in games, it's worth taking a quick look at how they perform physically. The analogue stick on the left-hand pad is just as responsive as the ones seen on Nintendo's console, and the buttons are nice a clicky, too. The four shoulder buttons are especially nice to use, but we do wonder how well they will stand up to being dropped, given that they're right on the edge of the controller. Each pad has a 340mAh battery which lasts for ages.
If you were expecting the gamepads to function flawlessly the moment you turn them on, then you're in for a shock. Pretty much every game we fired up was unplayable without totally customising the controls using the phone's built-in key mapping tool; some games even refused to detect the analogue stick without first being configured properly. It's a tiresome process which has to be done with every game you play, but once you've done it you can save the profile and the phone will remember it the next time your load up that game.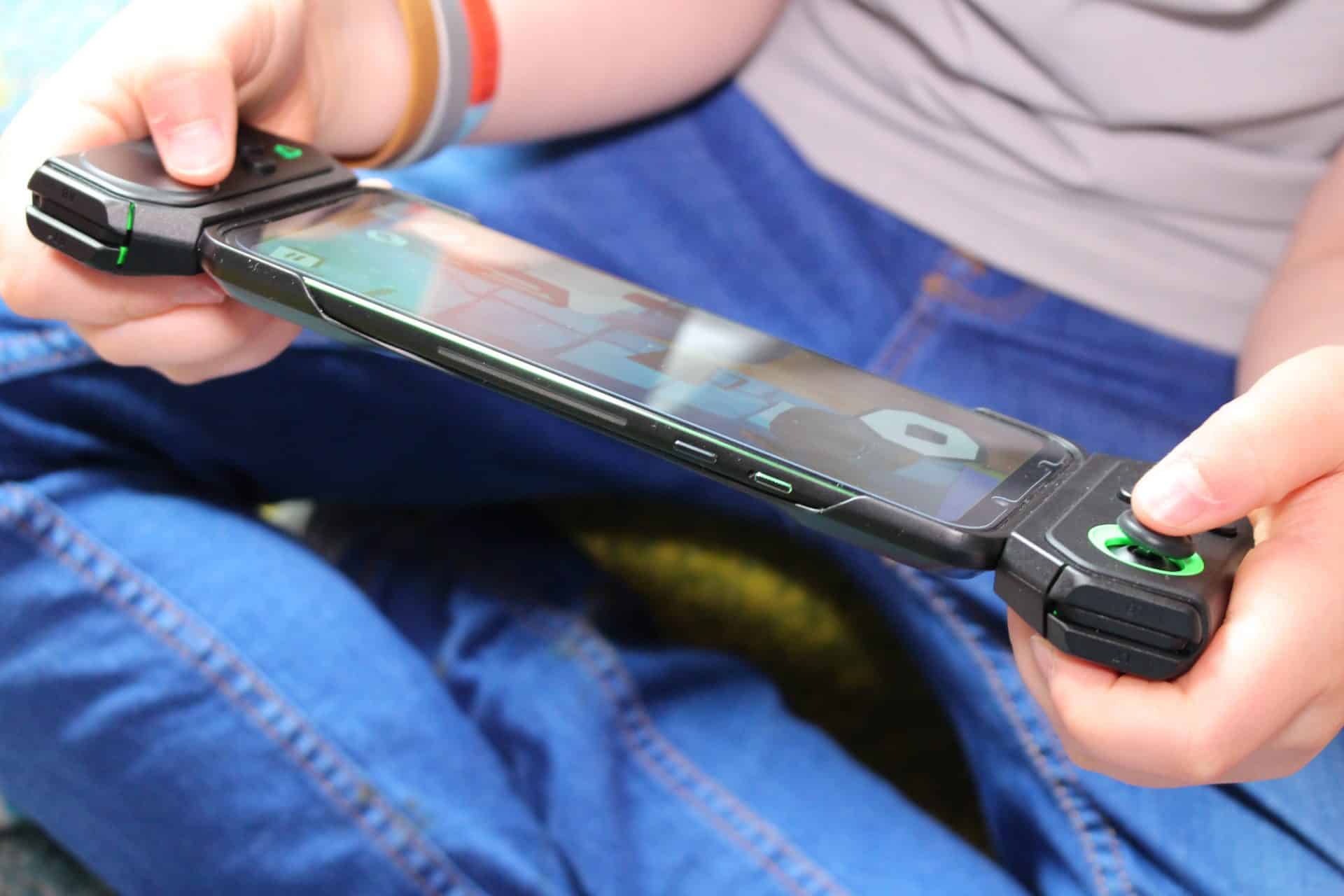 Pin
There are some caveats to this approach, however; games that lack on-screen controls and don't play nice with the controllers 'out of the box' are rendered unplayable, as the key-mapping tool has to work in tandem with on-screen commands. There are very few examples that fall into this category (after all, if a game is on a phone it needs on-screen commands anyway) but we did come across some – Final Fantasy Tactics being one, as that relies entirely on a touch interface, despite being a 'traditional' console game adapted for smartphones.
So, while setting up these controllers is undoubtedly less straightforward then linking a controller to your games console (or even to your Nvidia Shield, for that matter), the hard work is ultimately worth it because these pads really do make games better. Titles like Fortnite and PlayerUnknown's Battleground are improved immeasurably when using the gamepads, as are titles like Sega's free-to-play retro range. Real Racing 3 plays better as well, and FIFA Mobile feels a lot closer to the home console version when you're using a proper stick and buttons. If you're truly serious about mobile gaming then the Black Shark 2 – combined with these pads – is pretty much essential. Not only do you get the best possible performance, you also benefit from a truly immersive control system which enriches almost every single game you could mention.
It's a shame that Black Shark didn't choose to bundle these pads in with the phone itself – they cost an additional £70, along with the aforementioned case – but when you're looking at a phone that packs in a cutting-edge chipset for less than £500, it's hard to grumble too much. If you're a Black Shark 2 owner then these pads come highly recommended; not only do they look and feel great, they unlock the true potential of this remarkable gaming phone.
Damien McFerran
Damien McFerran has been covering phones and mobile technology for well over a decade. An Android specialist, as well as an expert reviewer of phones, Damien is one of the best technology journalists working today. He is also editorial director over at the excellent Nintendo Life.