Android One Phones: The #1 Best Options Right Now…
---
---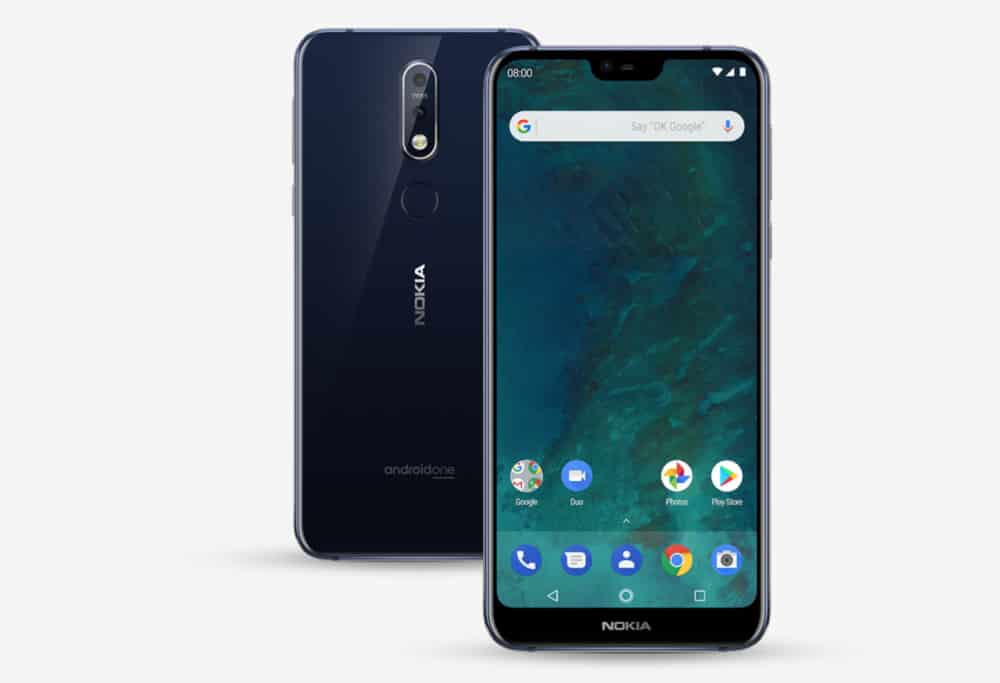 If you're looking for an inexpensive Android phone, you have to be looking at Android One devices – and right now, these are the best Android One Phones…
---
Best Android One Phones – Our #1 Picks
[amalinkspro_table id="118069″ aff-id="kym07-20″ new-window="on" nofollow="on" addtocart="on" /]
What Is Android One?
If you like the look of Google's Pixel phones, but don't want to pay $900 for the privilege of owning one, Android One could be just what you've been looking for. The concept of Android One is simple: it's Android as Google intended, so there's no bloatware, no custom skins, and your phone's software looks and feels like just a Pixel phone.
Android One is Android as Google wants it to look and feel. The layout is minimal, leveraging Google's Material Design philosophy, with clean menus and settings and a simple home screen layout. If you're used to fiddly, Chinese-style UXs on your Android phone, it'll look and feel like a breath of fresh air.
Android OEMs – like Samsung, Huawei, LG, and everybody else – use Android, but instead of running stock Android (how it looks on a Pixel phone), they augment it with their own custom designs and apps (AKA bloatware). Android One solves this issue by giving manufacturers the ability to install a stock version of Android onto their handsets.
If you run an Android One phone, you're basically running one of the safest and robust builds of Android available. The most secure and robust would be the version of Android that runs on Google's Pixel phones. Next is Android One. Then, Android Go – Android One's smaller sibling that's designed for budget Android phones in emerging markets.
In layman's terms, Android One is basically driven, designed, and maintained by Google. The update is released by your handset's maker, but it comes directly from Google, so you know it is 100% legit. You'll get security patches and updates as soon as they're released and you're guaranteed two-year's worth of Android updates – something you don't always get, even when you purchase $1000 Android phones!
Android One Brings Faster Android Updates

Pin
With Android One, you get updates faster. You're also guaranteed three years of security updates and two years of Android updates. You'll also get Android updates faster than, say, a $1000 Galaxy Note 10 running Samsung's custom Android overlay. Why? Simple: Android One phones run Google's own-brand of Android, more or less untouched, so it is much simpler for OEMs like Nokia to push updates out in a timely manner.
How it works in a simplified nutshell, might look something like this: Google releases a security update for Android, it's pushed out to its Android One partners, the Android One partner reviews the code and then, if they're happy with it, it is pushed out to all of their Android One phones. Simple, right? It kind of makes you wish the entire Android ecosystem worked this way!
The #1 thing to consider here is security – and, to a lesser extent, guaranteed Android updates. Android is constantly under attack from hackers. A new virus or piece of malware hits the Google Play Store every week. For this reason, it is super important to have ALL the latest security updates on your phone. If you don't – like the vast majority of Android users – you're exposed.
MORE: The #1 Best Android Phones Right Now (Budget & Premium) 
Think about ALL the stuff you have on your phone: passwords, banking, trading accounts, personal information, pictures. What would happen if your phone was compromised and someone managed to access them? It'd suck, right? Damn right! This is why Android One is a true game-changer in the Android space; it gives users – even those on a budget – access to the best software and safety features.
And the ONLY reason more Android phone makers aren't part of Android One is that they're addicted to selling hardware – it's how they make all of their money, so it is in their interests for you to upgrade your phone every 12-18 months. And if you don't, well, they'll just stop sending you updates in a bid to force your hand.
With Android One, you miss all of this. Your Android phone will run the latest version of Android and have all the latest security features and patches in place. And as soon as a new exploit is found in Android, Google'll patch it up and then send the update out to you, keeping your phone in a near-constant optimal state from both a performance and security perspective.
Why You'd Use Android One Phones
For me, the #1 main reasons why you'd go with an Android One phone are as follows:
Value For Money – You can pick up a range of Android One handsets, ranging from expensive to super-affordable. If you want a solid handset, but you don't want to pay $1000, Android One is 100% the way to go. HMD's Nokia phones are all brilliant (and they have an Android One phone for every possible price bracket too).
It Looks Better – Samsung, LG, Huawei, OPPO, and Xiaomi all spend millions developing their own, custom versions of Android. But none of them look as smart as Google's design, which is beautifully thought out, great to look at, and packed with loads of useful features. Stock Android ALWAYS beats custom builds of Android.
Fast Updates – Sick of never getting Android updates? With Android One, you'll be next in line behind Google's Pixel phones for new Android updates. And if that wasn't enough, all Android One phones are guaranteed Android updates for two years, so you'll always be running the latest build of Android right up until it's time to upgrade again.
Increased Security – Android One users get access to the latest security patches from Google as soon as they're ready. This makes Android One phones safer than other, more expensive phones like the Samsung Galaxy S10, for instance, which run on Samsung's custom Android software.
More Performance – Because Android One is built, designed, and optimized by Google, it means you're getting the best possible performance. There's no filler inside Android One. It's just pure, native Android, just as Google intended. Android One runs smoother, takes up less room on your phone's storage, and provides better performance. What's not to like?
No Bloatware – Ah bloatware… those useless apps your phone is packed with that you can't remove. All Android OEMs try and insert their own apps on your phone. Carriers do it too. And it sucks, especially if you can't remove them. With Android One, you don't have this problem because the only apps the phone comes with are Google apps, which are designed for Android. This means you have more storage space, better overall performance, and no annoying apps which constantly try and get you to do something like sign-up or register for access.
>>>Click Here To View The #1 Best Android One Phones Right Now
Richard Goodwin
Richard Goodwin has been working as a tech journalist for over 10 years. He is the editor and owner of KnowYourMobile.