What Is The Best App For Free Audiobooks? Here Are The Top 4 Picks!
Audiobooks are a great source of entertainment and information. Needless to say, they're also appealing to people who would rather listen to content than read it. It's no surprise then that there are a host of dedicated audiobook apps that let you listen to audiobooks right from your phone.
These audiobook apps make it convent to listen to your latest book while on the go–like out for a long walk or by streaming it from your phone to your car's speakers. The downside to audiobook apps is that while virtually all audiobook apps are free, their content is not.
Most audiobook apps work on a subscription basis. That is, you pay a monthly subscription and you get to listen to a set amount of audiobooks for free each month. Other audiobook apps work on an ala carte basis: no subscription, but you need to buy each audiobook. The upside to this model is you own that audiobook forever.
But thankfully there are also audiobook apps that are completely free to download and also have a library of content that is free to listen to. You can find our top four picks for these free audiobook apps below
Hoopla Digital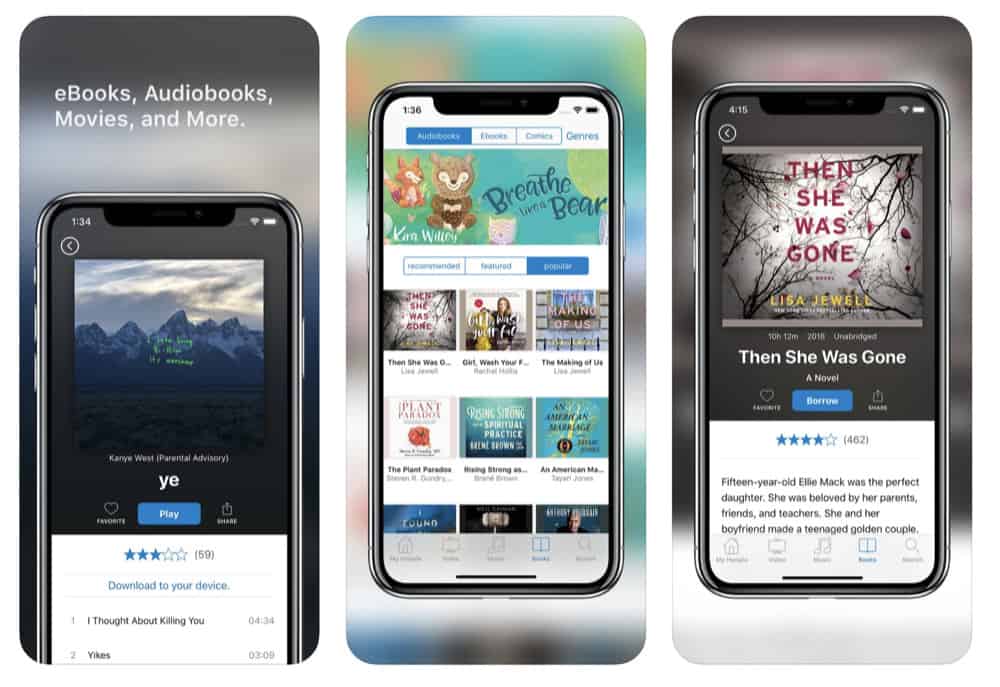 Pin
OverDrive: eBooks & Audiobooks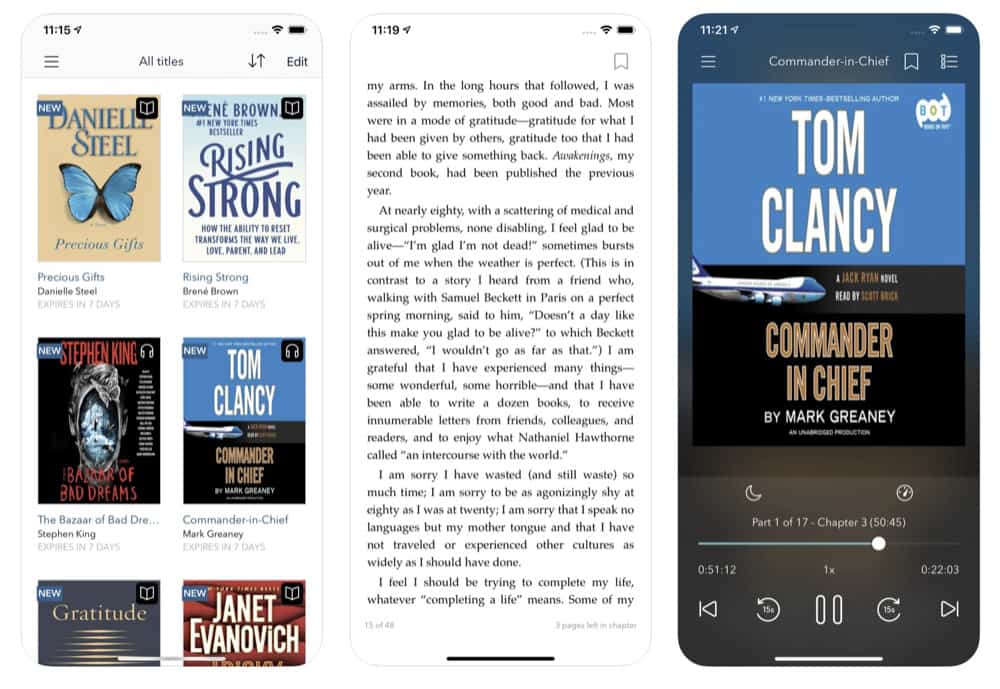 Pin
Loyal Books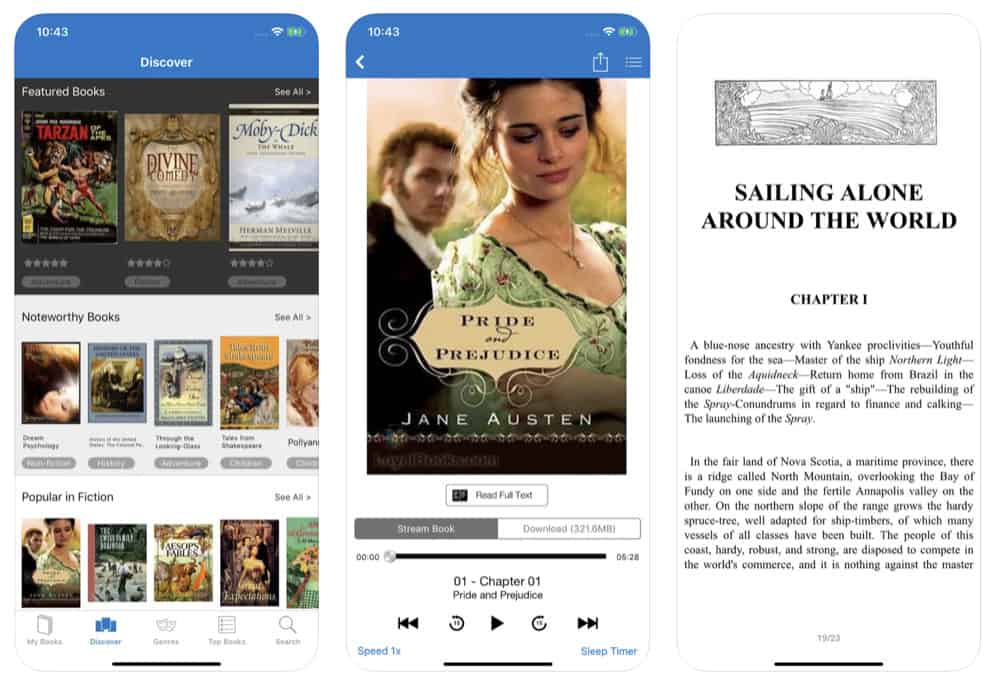 Pin
LibriVox Audio Books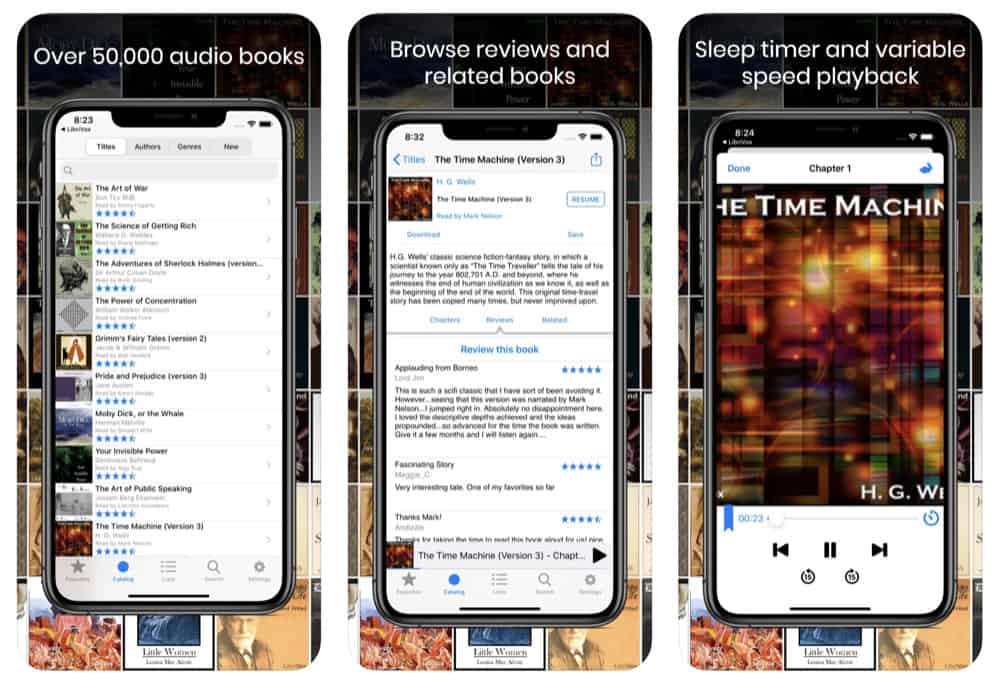 Pin