Three UK: Plans, SIMO, PAYG & Broadband Guide [2023]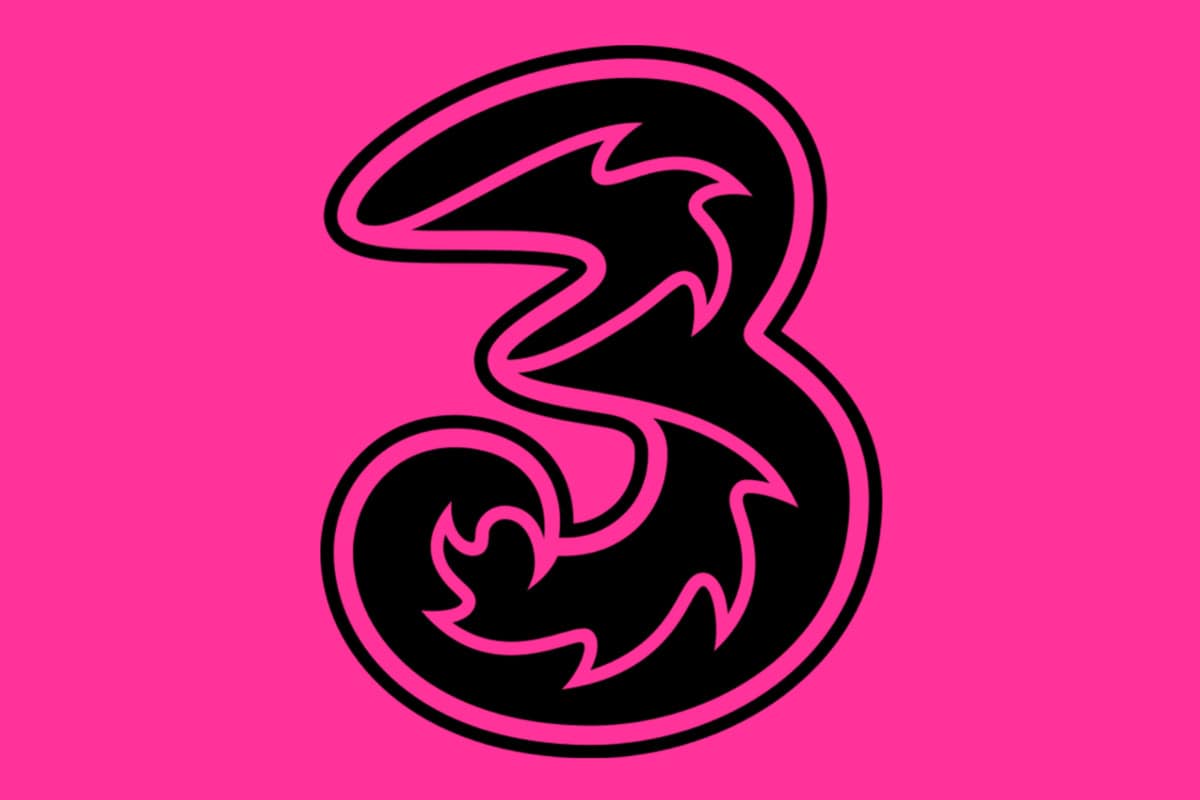 Three is one of the biggest and most popular UK phone networks. If you're thinking of switching over to Three, here's literally everything you need to know about the phone network in one place…
---
---
KEY TAKEAWAYS ⤵️
Three is the UK's current fourth largest mobile network. It focuses on data and speed and it has some of the best prices (per month) of all the UK's mobile operators. Whether you're looking for a phone plan or a PAYG SIM, Three UK has a wide range of excellent options for you.
SIM Only Deals:
Plans start from £9 a month.
Offers include unlimited minutes and texts with various data options, ranging from 1GB to unlimited data plans.
Existing customers can access exclusive SIM Only deals.
Pay Monthly Deals:
Pay Monthly offers extra flexibility with 1, 12, or 24-month plans.
A wide range of data options are available.
Phones are available on both Pay As You Go and Pay Monthly contracts.
PAYG (Pay As You Go) Deals:
Pay-As-You-Go SIM-only deals are a flexible and cost-effective way to operate a mobile phone contract.
The best PAYG SIM deals offer a range of options, including traditional or bundled plans.
Some of the best PAYG SIM deals include a massive 100GB of 5G data for just £12/month on a rolling, one-month plan.
Need more info? Check out our detailed Three Price Guide 2023 for all the latest offers and plans.
Ah, the United Kingdom—a land of rich history, endless cups of tea, and a mobile network landscape as diverse as its culture. From the bustling streets of London to the serene landscapes of the Scottish Highlands, staying connected is more crucial than ever.
In the UK, the mobile network arena is a competitive battlefield, with giants like EE, Vodafone, and O2 vying for the top spot.
But amidst these titans, there's another name that has carved out its own niche, offering services that are as unique as they are essential. Enter Three UK.
Three UK: The Underdog That Did The Unthinkable…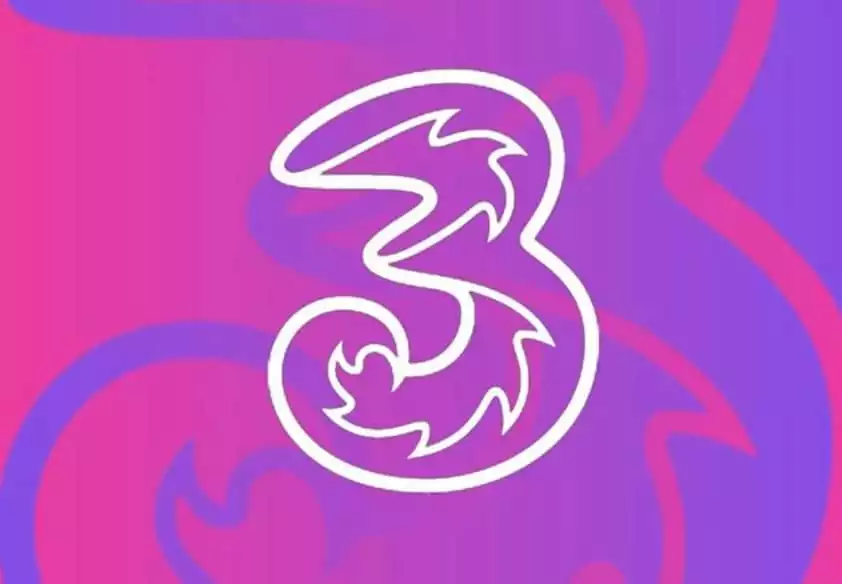 Three UK burst onto the scene on March 3, 2003, and it was nothing short of revolutionary. Why? Because it was the UK's first commercial 100% 3G Network.
Fast forward to 2023, and Three UK has evolved into the fourth-largest Mobile Network Operator in the country, boasting a whopping 10.3 million subscribers.
| Network Operator | Market Share (%) |
| --- | --- |
| EE | 28% |
| O2 | 25% |
| Vodafone | 19% |
| Three | 13% |
As of July 2022, Apple has a commanding presence in the UK mobile phone sales statistics, contributing over 50% of the total sales. In comparison, Samsung holds a 30% share, while Huawei lags significantly behind with just under 5%.
This data highlights Apple's strong foothold in the UK market, with Samsung as its closest competitor and Huawei trailing as a minor player.
When it comes to telecom market share, EE continues to be the industry leader with a 28% market share. O2 follows closely with 25%, and Vodafone holds an 19% share. These three companies dominate the UK telecom landscape, leaving other players to compete for the remaining market share.
The UK telecom market is fragmented, with several major players vying for market share. These include Vodafone Limited, Sky UK Limited, BT Group plc, Telefónica UK Limited, and Teleperformance Limited.
Each of these companies offers a range of services and competes in different segments of the market, contributing to the fragmented nature of the industry.
But numbers only tell part of the story. What sets Three apart is its relentless focus on data-centric services, making it a haven for the modern, hyper-connected consumer.
Why You Should Care About Three UK's Services
You might be thinking, "Okay, great, another Mobile Network Operator. So what?" Well, here's the kicker:
Three UK isn't just another name in the crowded marketplace. It's a brand that has consistently prioritised data over voice-centric services, a move that resonates with today's data-hungry generation.
Whether you're a freelancer tethering your laptop at a café or a student streaming educational videos, Three's data plans have got you covered. And let's not forget its SIM Only Deals and Broadband Services, which offer flexibility and connectivity without breaking the bank.
Check out how Three compares to EE for a more nuanced look at how the company champions data over literally everything else.
History and Evolution of Three UK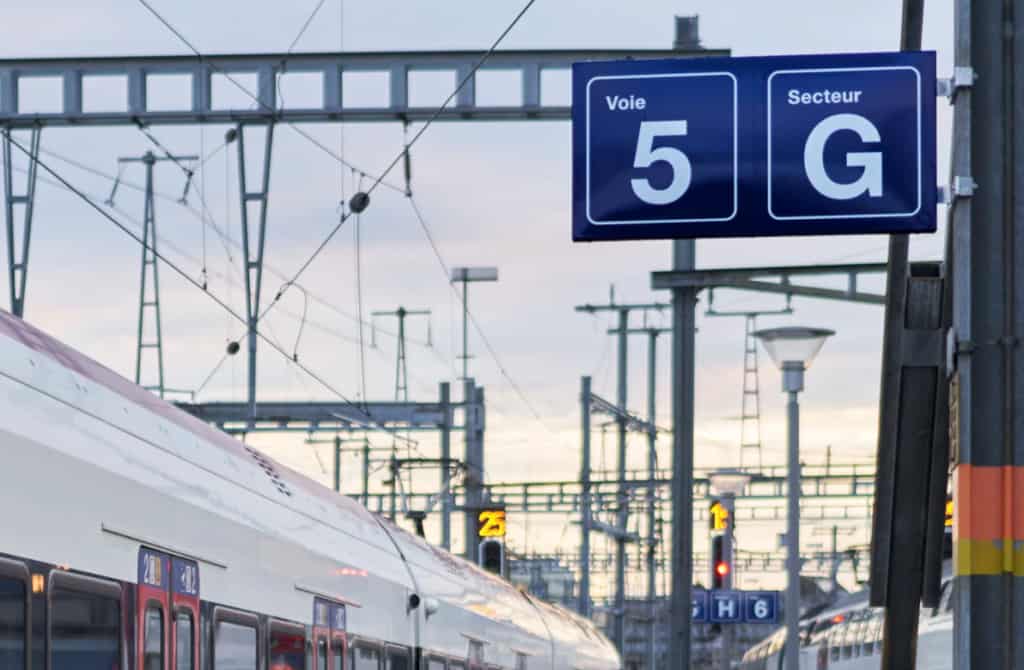 Picture this: It's 3 March 2003, and the mobile network landscape in the UK is about to be shaken to its core. On this day, Three UK made its grand entrance as the country's first commercial 100% 3G Network.
While other operators were still dabbling in 2G and voice-centric services, Three had its eyes set on the future—a future where data would be king.
The Evolutionary Leap: From 3G to 5G
Three's journey from a 3G Network to offering 4G and now 5G Services is nothing short of remarkable. The brand recognized early on that data consumption would skyrocket, and they were right. As technology evolved, so did Three, upgrading its network capabilities to offer faster and more reliable services.
The transition from 3G to 4G was a game-changer, but the introduction of 5G Services has set Three on a path to redefine what mobile connectivity means in the modern world.
Climbing the Ranks: The Fourth-Largest and Still Growing
It's one thing to enter a competitive market, but it's another to carve out a significant share. Three has managed to do just that, rising to become the fourth-largest Mobile Network Operator in the UK. How did they do it? By offering unique data plans, exceptional customer service, and staying ahead of technological trends.
The Numbers Game: 10.3 Million and Counting
As of May 2023, Three boasts an impressive 10.3 million subscribers. That's not just a number; it's a huge chunk of the UK's 60 million+ population. In fact, it is nearly the entire population of London. So, yeah, Three UK has a pretty serious user-base in the UK.
Now, let's address the elephant in the room: the merger between Three and Vodafone. As of now, the merger has not happened. While there has been speculation and buzz around the possibility, no official announcement has been made, other than the merger planned and both companies are in talks.
Such a merger would undoubtedly be a seismic event in the UK's mobile network industry, potentially reshaping competition and consumer choices. But for now, it is very much in the hands of regulators…
Network Infrastructure and Technology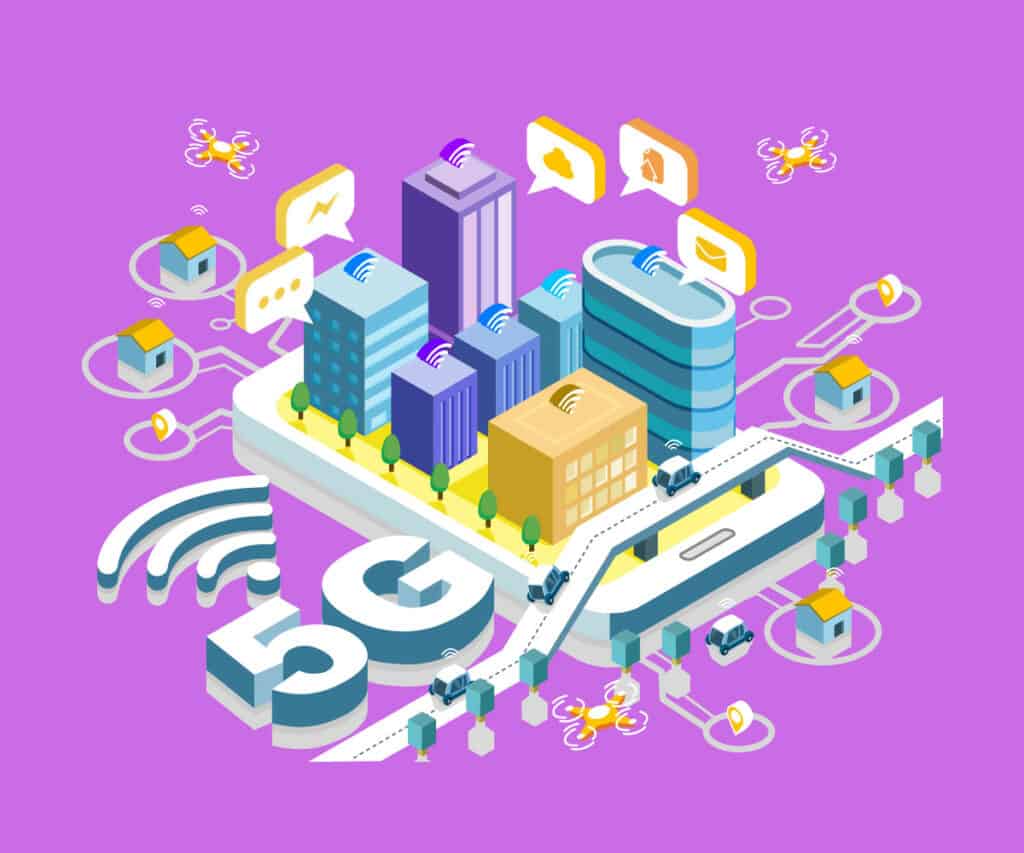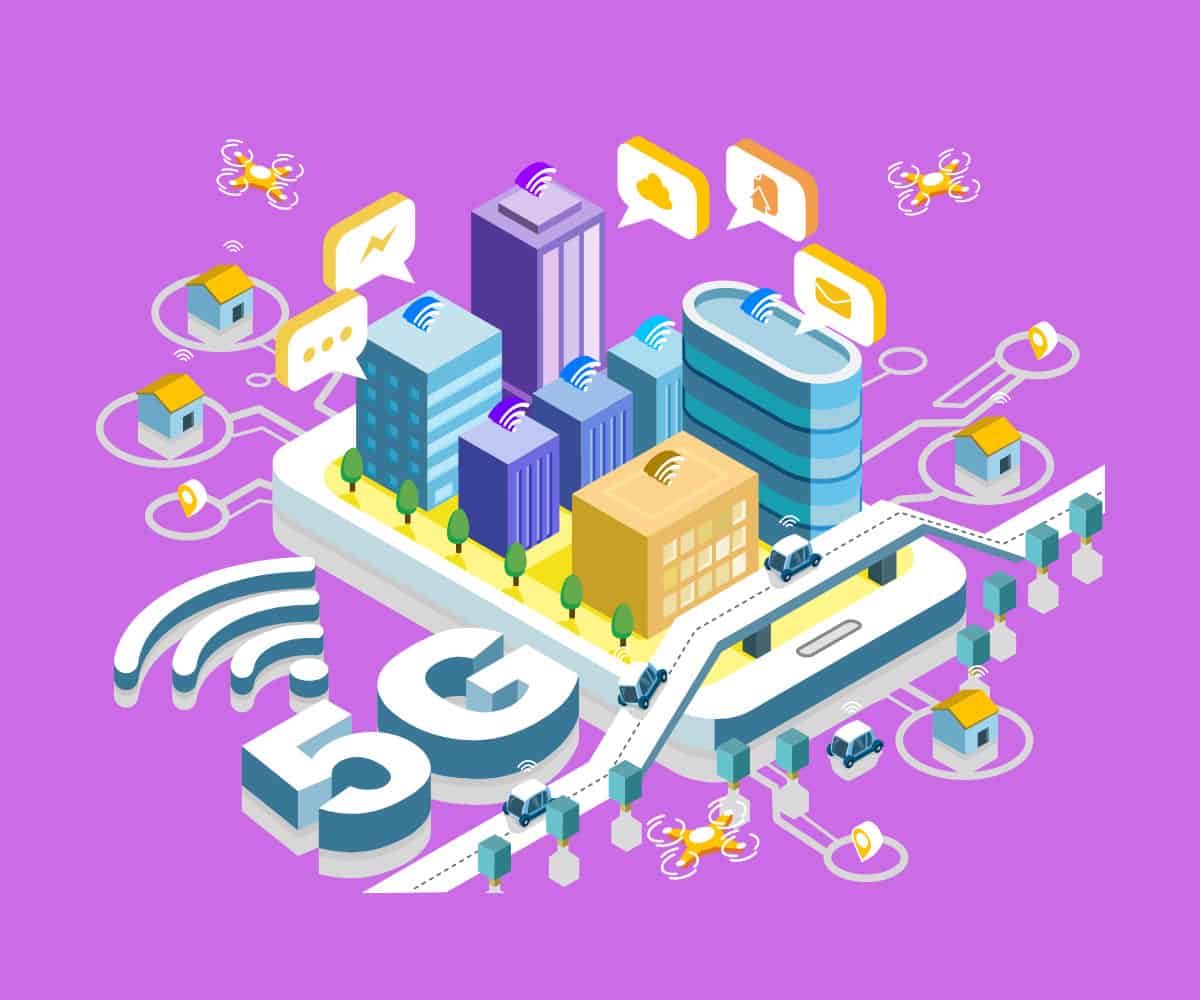 When it comes to mobile networks, infrastructure is everything—it's the backbone that supports every call, text, and byte of data. Three's network infrastructure is a marvel of modern engineering, designed to offer robust coverage, high-speed data services, and unparalleled reliability.
From strategically placed cell towers to advanced data centers, Three has invested heavily in creating a network that stands up to the demands of today's hyper-connected society.
The Generational Shift: From 3G to 5G
We've touched on Three's evolutionary journey from being the UK's first 100% 3G Network to its current foray into 5G Services, but let's dig a bit deeper. The transition from 3G to 4G was monumental, offering speeds up to 10 times faster.
But the leap to 5G is akin to strapping a rocket to a race car. With 5G, we're talking about speeds that can potentially hit up to 20 Gbps and latency as low as 1 millisecond. This isn't just an upgrade; it's a transformation that opens up new possibilities, from real-time gaming to remote surgery.
The Need for Speed: Real-Time Communications
In a world where every millisecond counts, real-time communications are crucial. Whether it's a video conference for work or a FaceTime call with a loved one, lag is the enemy.
Three's focus on network speed and responsiveness ensures that real-time communications are smooth and lag-free. This is where the introduction of 5G Services shines, offering the kind of speed that makes real-time video streaming and gaming not just possible, but exceptional.
The Data vs. Voice Debate: 3G and 2G Compared
When Three launched, it made a bold choice to focus on data-capable 3G standards over the voice-centric GSM 2G that was prevalent at the time. Why is this significant? Because it set the stage for the kind of services Three would offer.
While 2G was great for voice calls and text messages, it was limited when it came to data services. On the other hand, 3G opened up a world of possibilities, from video calls to mobile internet browsing. This focus on data over voice was a gamble that paid off, setting Three apart as a network for the modern, data-hungry consumer.
Data Plans and Services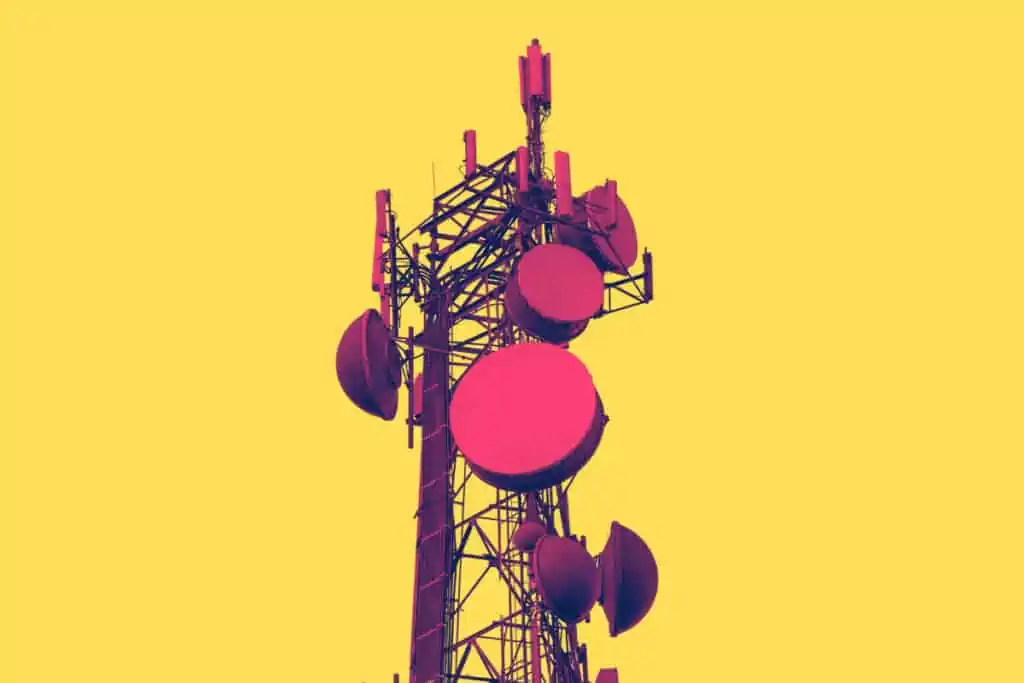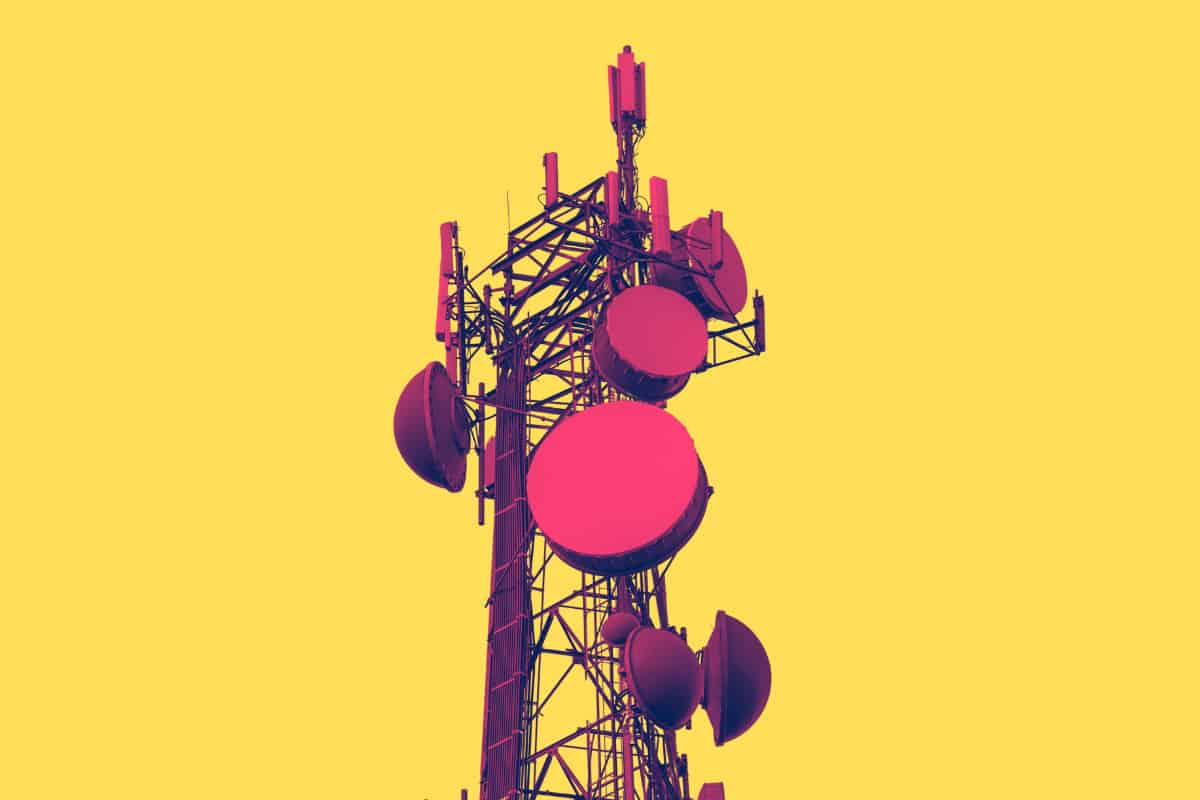 The Data Buffet: An Overview of Three's Offerings
If you've ever felt overwhelmed by the sheer number of data plans out there, you're not alone. But when it comes to Three, the options are tailored to fit a variety of needs.
From budget-friendly plans for the casual user to heavy-duty packages for the data devourer and add-ons for existing and new customers, Three has something for everyone. But what truly sets them apart is their focus on providing exceptional value, especially when it comes to data.
All you have to do is activate your Three SIM card and you're away. Choosing a plan is fairly simple too; most people – if you already have a phone – go with the Unlimited Plan. You'll pay £25 per month and get 100% unlimited data and tethering.
The Holy Grail: Unlimited Data Plans
In an age where streaming, gaming, and constant connectivity are the norm, unlimited data plans are the holy grail. Three offers some of the most competitive unlimited data plans in the market, allowing you to browse, stream, and download to your heart's content without worrying about overage charges.
Whether you're a digital nomad working from different locations or a student accessing online courses, Three's unlimited data plans offer the freedom and flexibility to stay connected anytime, anywhere.
Three Unlimited Standard Plan
The Unlimited Standard SIMO 24M is the most expensive of the bunch, costing £25.00 per month. As the name suggests, this plan offers unlimited data, making it a perfect fit for heavy internet users, be it streaming, gaming, or frequently downloading large files.
Pros:
Unlimited 4G and 5G Data

Cheapest Unlimited Plan In UK

Exceptional Coverage

First Three Months Are 100% Free
VIEW LATEST DEALS
SIMplicity at Its Best: SIM Only Deals
For those who are content with their current handset and are just looking for a great network, Three's SIM Only Deals are a godsend – here's all the latest deals.
These plans offer the same fantastic data, call, and text options but without the added cost of a new phone. It's a straightforward, cost-effective way to enjoy Three's services without any strings attached.
More Than Just Mobile: Broadband Services
But wait, there's more! Three isn't just about mobile services; they also offer Broadband Services for your home or office. Leveraging their robust network infrastructure, Three's broadband options provide high-speed internet connectivity that's reliable and affordable. It's a one-stop-shop for all your connectivity needs, making life simpler and more convenient.
Best For Data & Monthly Cost
Unique Selling Points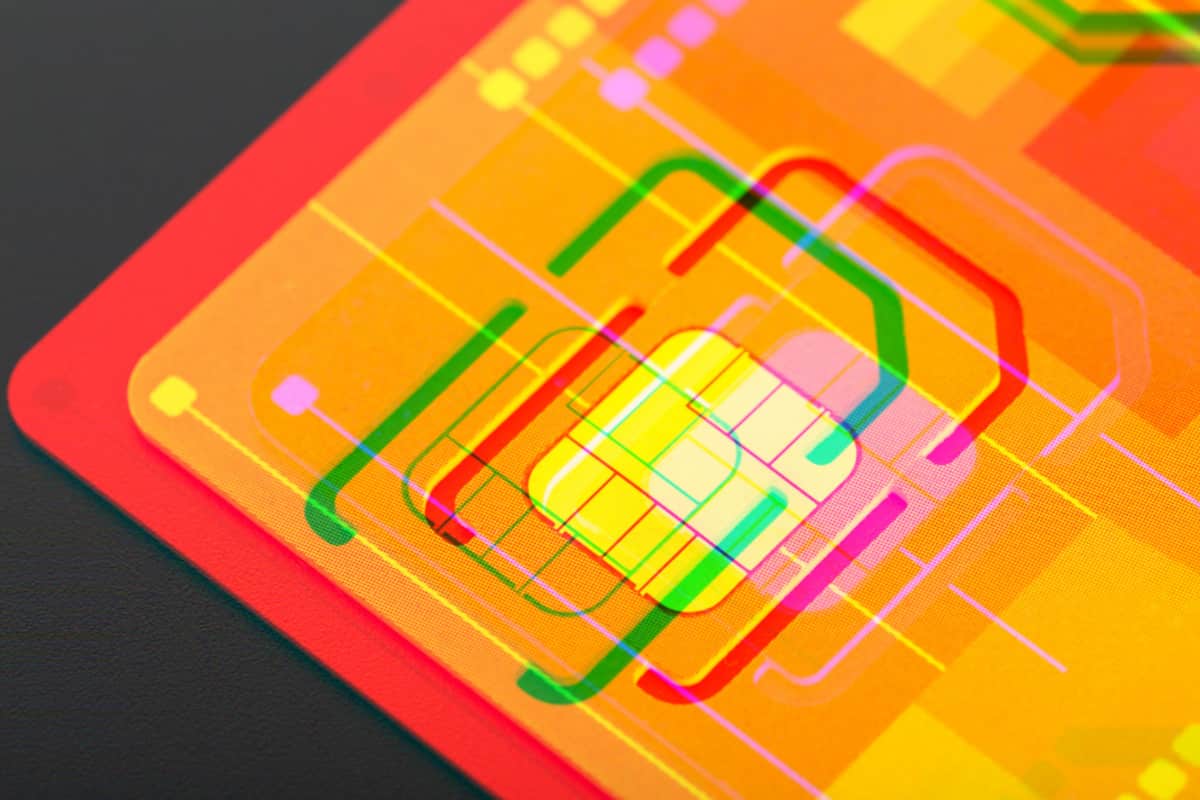 Prioritising What Matters: A Data-Focused Network
In a world where data is the new currency, Three stands out for its data-focused approach to network prioritizing. While other networks may balance voice and data services, Three puts a premium on ensuring that data services are fast, reliable, and readily available.
This focus is a game-changer for users who rely heavily on data for streaming, gaming, or work-related tasks. It's not just about providing data; it's about making sure that data is the best it can be.
The Plus Plan: A Bundle of Benefits
If you're looking for a plan that offers more than just the basics, Three's Plus Plan is worth considering. This plan is a bundle of benefits, including faster speeds, priority customer service, and even international roaming – although, thanks to BREXIT, you will now be charged while roaming.
Here's a complete guide to Three roaming charges for 2023 and beyond, in our post-BREXIT country.
It's designed for those who want a little extra from their mobile service, offering conveniences and perks that make life easier and more enjoyable.
The Annual Price Hike: What It Means for You
Let's talk about the elephant in the room: annual price rises. Like many other service providers, Three adjusts its prices annually. But what does this mean for consumers?
While a price increase may not be the most welcome news, it's important to remember that these adjustments often go hand-in-hand with service enhancements. Whether it's network upgrades or the introduction of new features, the aim is to provide better value for your money.
Decoding the CPI Rate + 3.9%
You may have come across this term in the fine print: CPI rate + 3.9%. But what does it mean? The Consumer Price Index (CPI) is a measure of inflation, and Three's annual price rises are calculated based on this rate plus an additional 3.9%.
While this may sound complicated, it's essentially a way to adjust prices in line with economic conditions, ensuring that the company can continue to invest in network improvements and service enhancements.
In summary, Three's unique selling points lie in its commitment to prioritizing data services, offering value-added plans like the Plus Plan, and maintaining a transparent approach to pricing.
While annual price rises and terms like "CPI rate + 3.9%" may seem daunting, they are part and parcel of a strategy aimed at delivering better services and greater value to consumers.
Common Issues and Solutions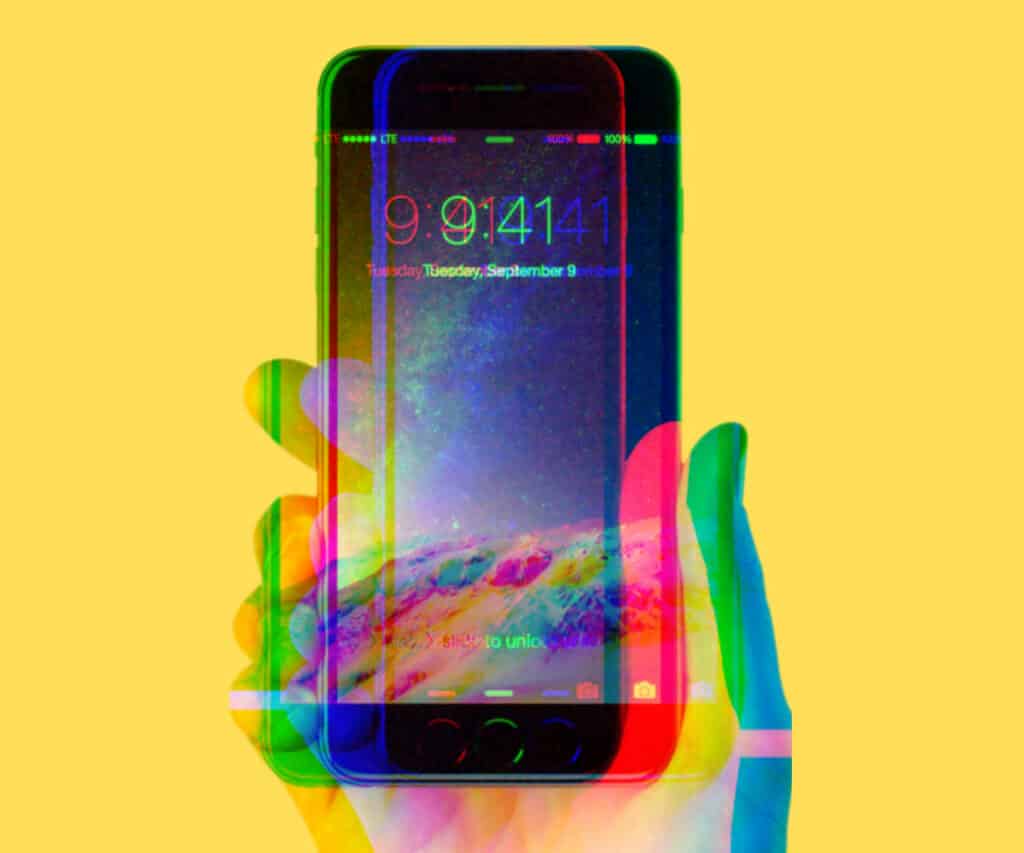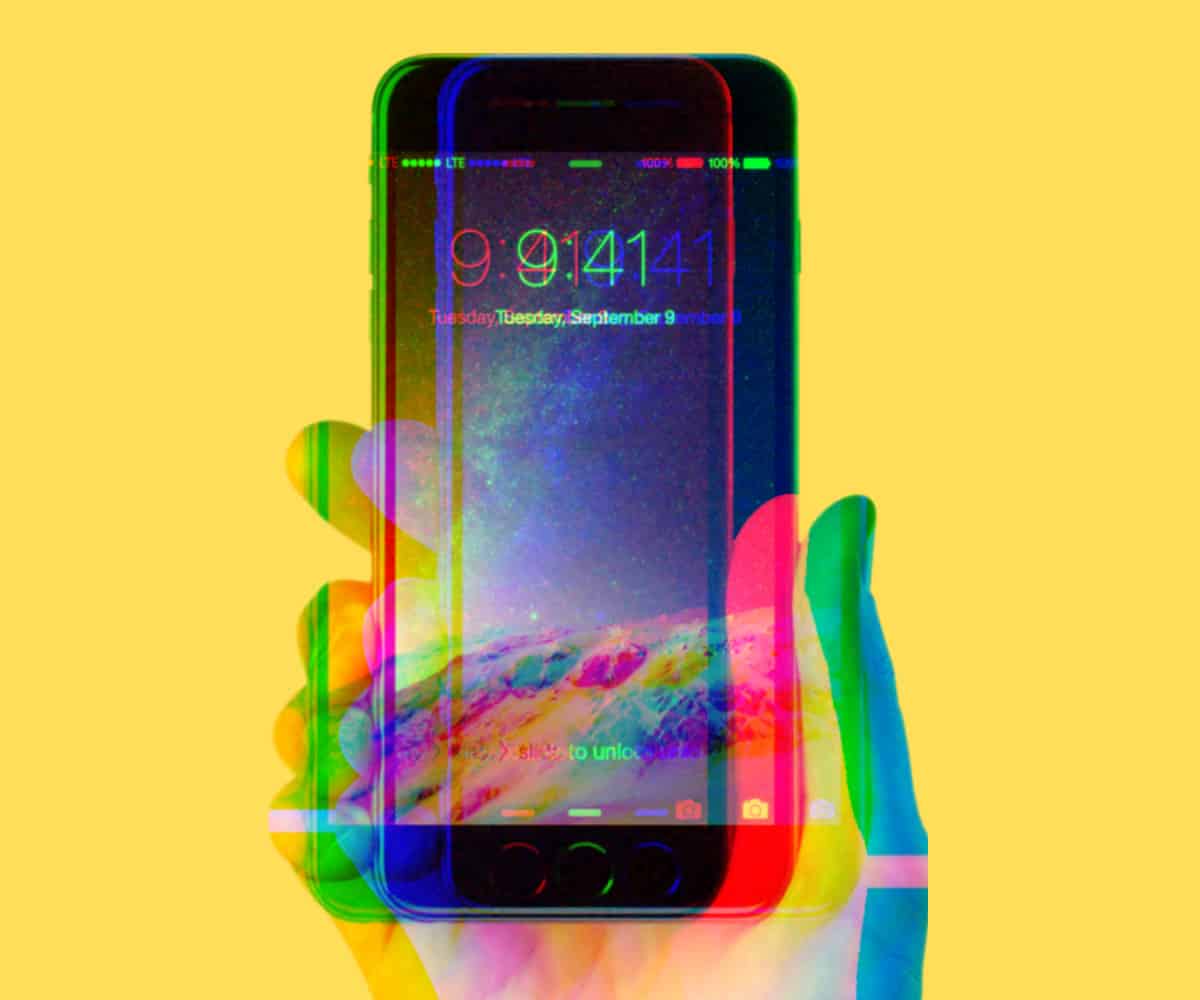 The Flip Side: Common Network Issues and Complaints
No network is perfect, and Three UK is no exception. While it excels in many areas, there are occasional hiccups that users may encounter. Some of the common issues include intermittent signal loss, slower-than-advertised data speeds, and occasional downtime for maintenance. These are not unique to Three; they are challenges that most networks face. However, what sets a network apart is how it addresses these issues.
Proactive Problem-Solving: Three UK's Approach
Three UK takes a proactive approach to resolving network issues. For instance, their website features a real-time network coverage checker that allows users to report problems and see if there are any ongoing issues in their area. They also have a dedicated Twitter account for customer support, providing real-time updates on network status. In addition, Three invests heavily in network infrastructure to minimize disruptions and improve service quality. When issues do arise, they are usually addressed promptly, often before the customer even realizes there's a problem.
A Friend in Need: Customer Service and Support
Customer service can make or break a company, and Three UK understands this well. Their customer support is accessible through multiple channels, including phone, live chat, and social media.
They also offer a comprehensive FAQ section on their website to help users troubleshoot common problems themselves. What's more, the Plus Plan subscribers get priority customer service, ensuring that their issues are addressed as quickly as possible.
In a nutshell, while Three UK is not immune to the common network issues that plague all service providers, their commitment to customer satisfaction sets them apart.
From proactive problem-solving measures to robust customer service, Three goes the extra mile to ensure that any hiccups in service are but minor bumps on the road to a seamless mobile experience.
So, if you're looking for a network that stands by you, come rain or shine, Three UK is a choice worth considering.
Future Outlook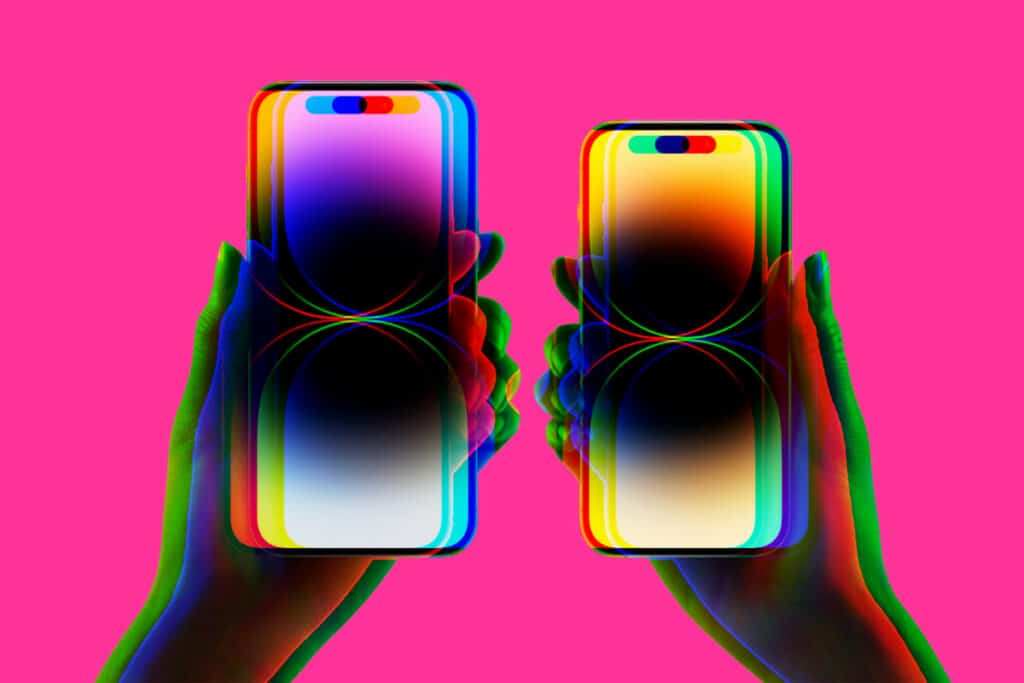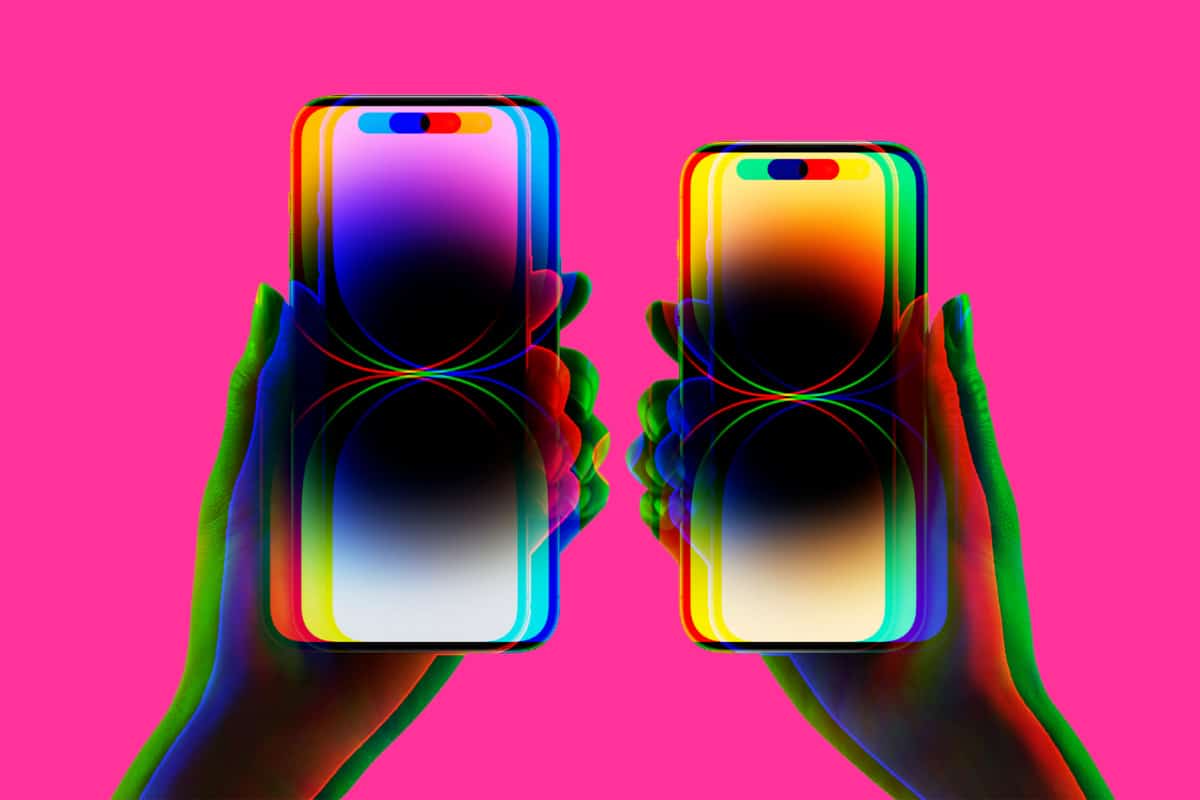 Pioneering the Next Wave: Upcoming Technologies and Services
As a forward-thinking network, Three UK is always on the cusp of technological advancements. While the specifics are often kept under wraps until official announcements are made, it's clear that Three is investing in technologies that will redefine mobile connectivity.
From the Internet of Things (IoT) to enhanced security protocols, Three is committed to staying ahead of the curve, ensuring that its subscribers have access to the latest and greatest in mobile technology.
Expanding the 5G Frontier: Future Plans for 5G Services
Three UK has already made significant strides in rolling out 5G Services, but they're far from done. The network has ambitious plans to expand its 5G coverage, aiming to reach even more cities and rural areas in the coming years.
This expansion isn't just about wider coverage; it's also about enhancing the quality of 5G services. With faster speeds, lower latency, and more reliable connections, Three's future 5G network promises to be a game-changer in the mobile industry.
A Growing Family: Predictions for Subscriber Growth
Given Three UK's focus on data-centric plans, exceptional customer service, and technological innovation, it's reasonable to predict that their subscriber base will continue to grow. While exact numbers are hard to pin down, the network's consistent performance and positive customer reviews suggest a trajectory of steady growth.
As more people seek out reliable, high-speed data services, especially with the expansion of 5G, Three UK is well-positioned to attract a larger share of the market.
Wrapping Up…
In the crowded landscape of Mobile Network Operators, Three UK stands out for several compelling reasons. From its pioneering launch as the UK's first 100% 3G Network to its current status as a 5G innovator, Three has consistently been at the forefront of technological advancements.
Its focus on data-centric plans, exceptional customer service, and network reliability makes it a significant player in the industry, offering a blend of quality and innovation that's hard to beat.
A Quick Recap: Key Offerings That Make Three Shine
Let's quickly revisit what sets Three apart:
Data Plans: From budget-friendly options to unlimited data plans, Three offers a range of packages designed to meet diverse needs.
SIM Only Deals: For those happy with their current handset, Three's SIM Only plans provide the same great service without the cost of a new phone.
4G and 5G Services: With robust 4G services and an expanding 5G network, Three is committed to providing high-speed, reliable connectivity.