Tori Is Like Nintendo Labo For Smartphones, And Then Some!
---
---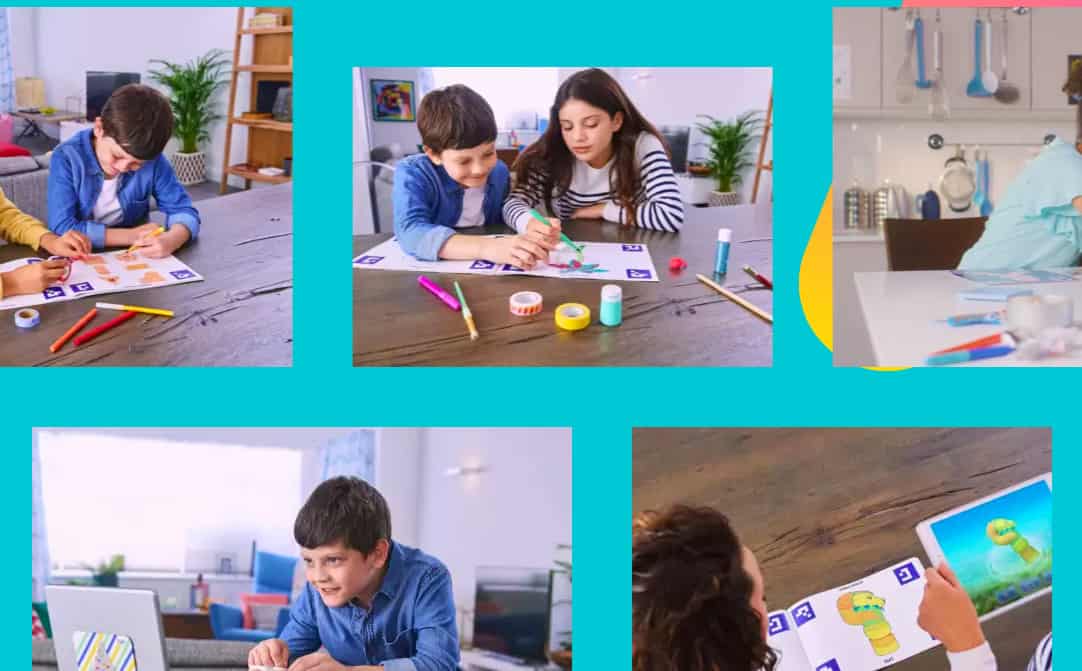 Bandai Namco has today announced Tori, a new 'augmented interaction solution' aimed at kids which works with smartphones and tablets.
Perhaps inspired by Nintendo's recent range of Labo DIY kits for the Nintendo Switch, Tori is powered by ISKN alongside cutting edge tech which means your creations can come alive in front of your very eyes.
Tori's magic is contained within the Tori Board, which enables the unique 'Mirror Play' concept which underpins the whole project. The board allows players to interact directly with the on-screen action in 3D space, or doodle and create unique designs on-screen.
Another example is the Tori Catapult, which presents players with a physical, real-world object which can be moved and manipulated to influence events on-screen. Another sees you creating a cardboard spaceship which can then be flown through a 3D environment on your phone or tablet.
"We've always imagined our augmented interaction technology as a user-friendly means to spark creativity and emotion. Collaborating with BANDAI NAMCO Entertainment was the opportunity to bring fun, magic and imagination to everyone" noted Timothée Jobert, ISKN co-founder & CXO.
Look Out Labo, Tori Is Coming!
"We believe in creative, playful and active methods that develop activities where problem solving, creativity and concentration are at heart. In such regard, tori™ allows kids to have fun and express their personality through creative and interactive experiences with a perfect balance between on and off-screen time." commented Herve Hoerdt, SVP of Marketing, Digital & Content at BANDAI NAMCO Entertainment Europe.
Tori is coming on 2nd October 2019, and will cost 150 Euros for the Explorer pack, which contains 1 tori Board, 3 tori toys (tori Catapult, tori Wand, tori Spacecraft), 1 Power Bar, 1 Creative kit (4 DIY Spacecrafts + Creative Book + DIY Stand), 4 Games, 1 tori™ Dashboard App, Stickers and Masking Tapes. The Tori app will be compatible with iOS and Android smartphones and tablets. Five apps will be available at launch, with others coming later. Bandai Namco hopes an entire ecosystem of apps will eventually arrive.
We'll be reviewing Tori when it launches, but in the meantime, it remains to be seen if this venture can challenge the likes of Labo when it comes to capturing the imagination of younger players. The combination of creation and play is a nice touch, and the Mirror Play idea does seem to be pretty groundbreaking. There's certainly room for a product like this in the marketplace, and hopefully, it will get the attention it needs to grow and evolve.
Damien McFerran
Damien McFerran has been covering phones and mobile technology for well over a decade. An Android specialist, as well as an expert reviewer of phones, Damien is one of the best technology journalists working today. He is also editorial director over at the excellent Nintendo Life.