SONOS' FIRST EVER Truly Wireless, Bluetooth Speaker Has Just Leaked…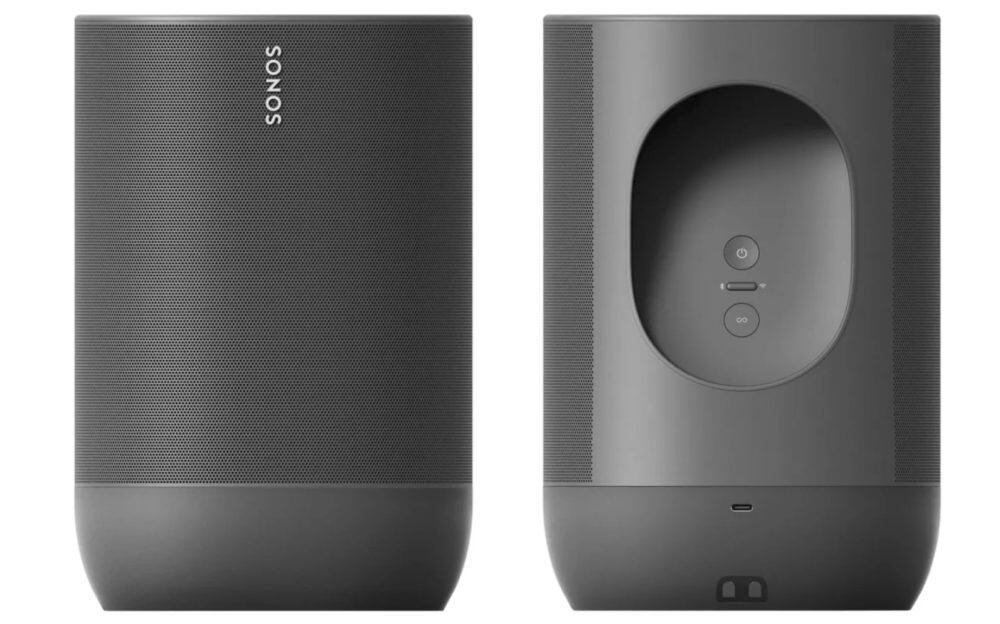 SONOS makes A LOT of speakers, but it has yet to make a Bluetooth speaker. Well, all that's about to change. Meet the SONOS Move…
---
Details about SONOS's first ever Bluetooth speaker, the SONOS Move, have just leaked online. And word on the street suggests the SONOS Move, codename Product S17, could land as early as September.
WinFuture snagged a lot of leaked information about the SONOS Move, including images, which you can see below. Unlike SONOS's previous releases, the SONOS Move will be a truly wireless affair, leveraging Bluetooth connectivity for when it is not connected to the mains.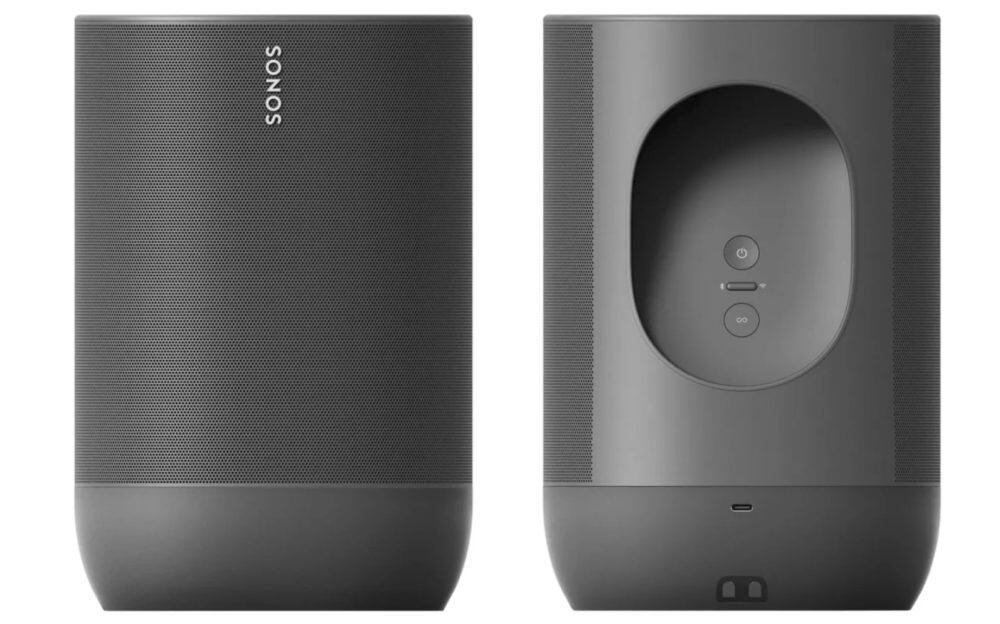 Pin
The wireless speaker has a built-in handle, no doubt for making it easier to carry down to the beach, a USB Type C port for charging. The overall design and finish of the Move is 100% SONOS; it looks sleek and smart and minimalist. All good things.
Though the SONOS Move is both taller and wider than the SONOS One. And like the SONOS One, it has built-in support for both Alexa and Google Assistant. The only thing we DON'T know is whether it is water-proof, but you gotta save some details for launch, right?
SONOS Move Specs & Features
Dimensions – The SONOS Move is larger and wider than the SONOS One, though we don't have exact dimensions just yet.
Voice Commands – The Move will support both Alexa and Google Assistant.
Trueplay Support – The Move is the first SONOS speaker to support auto Trueplay, whereby it will automatically adjust the audio performance, depending on your location.
Caveats…
According to reports, neither Google Assistant or Alexa will work when the SONOS Move is operating on Bluetooth. Neither will the SONOS app. Instead, it will work just like any other Bluetooth device; you connect it and start playing music through it via your phone.
Once the SONOS Move is connected to your home WiFi network, it'll behave just like a normal SONOS speaker, meaning you'll be able to control it using the SONOS app and both Alexa and Google Assistant will work. You also have the option of having it connected to the mains via its Type C USB port.
Sonos Move Release Date
The SONOS Move could launch as early as next month, September. No official event has yet been scheduled by SONOS, but multiple reports are now claiming we won't have long to wait until the official launch of the SONOS Move.
What About The SONOS Move Price?
Again, because we're talking leaks and rumors here, nothing is known officially about how much the SONOS Move will cost. But, judging from its size and features, one can assume it will retail for around the same price as the SONOS One, or perhaps slightly more.
I'd imagine the SONOS Move to retail in and around the $200-$300 price niche. This would be in keeping with SONOS' usual pricing strategy, though I could also be totally wrong and it could cost way more or way less…
Either way, it's an interesting development within the SONOS ecosystem and I think A LOT of people will really dig the Move. Interested in SONOS? Check out our Guide To The Best SONOS Speaker For Every Room In Your Home for a complete overview of all of SONOS' speakers.