Samsung Galaxy S23 Price [2023]: How Much Does Each Model Cost?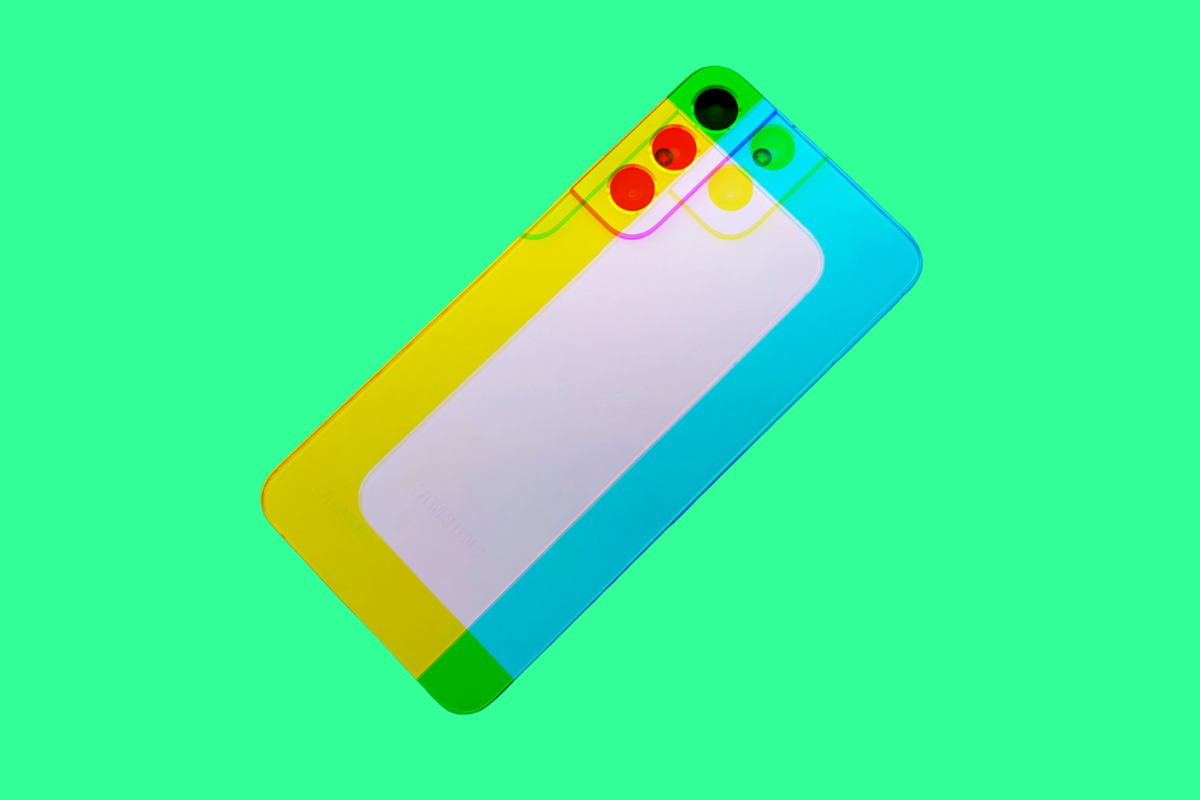 How much does the Samsung Galaxy S23 cost? Here's a quick and easy to digest breakdown of how much each model in the Samsung Galaxy S23 series costs
---
---
In the tech world, the arrival of new iPhones is akin to the first day of school — it's full of promise, anticipation, and a few butterflies in the stomach.
But as the buzz starts to fade, Samsung, ever the perennial "next-in-line," is here to sustain that tech thrill with its Galaxy S23 series. 2023's lineup, as always, comes in three variations — the Galaxy S23, the Galaxy S23 Plus, and the range-topping Galaxy S23 Ultra.
But how much does it cost to buy the Samsung Galaxy S23 in 2023? How much is the Samsung Galaxy S23 Plus compared to the base model? And how much more is the Galaxy S23 Ultra? Let's unpack the pricing for each model, complete with the different costs for different storage variants.
Samsung Galaxy S23 Price
| Model | Storage | Starting Price |
| --- | --- | --- |
| Galaxy S23 | 128GB | $799 |
| Galaxy S23 | 256GB | $859 |
| Galaxy S23 Plus | 256GB | $999 |
| Galaxy S23 Plus | 512GB | $1,119 |
| Galaxy S23 Ultra | 256GB | $1,199 |
| Galaxy S23 Ultra | 512GB | $1,299 |
| Galaxy S23 Ultra | 1TB | $1,619 |
The Galaxy S23 starts at $799 for the 128GB model and goes up to $859 for the 256GB variant. The Plus starts at $999 for the 256GB model, with a higher-tier 512GB version costing $1,119. The Ultra begins at $1,199 for the 256GB model, $1,299 for 512GB, and peaks at $1,619 for the massive 1TB storage option.
This pricing strategy continues Samsung's trend of pricing its phones higher than most of its competitors; it matches the iPhone 14 with price ($799) but it is undercut by nearly every other Android phone maker on the market.
Google's Pixel 7, for example, is turning heads with its starting price of $599. And then there's the OnePlus 11 which, again, is significantly cheaper than a base model Galaxy S23 and, in many ways, is a superior phone.
Price is a big deal these days and many critics believe Samsung asks too much for its phones.
A Suite of Upgrades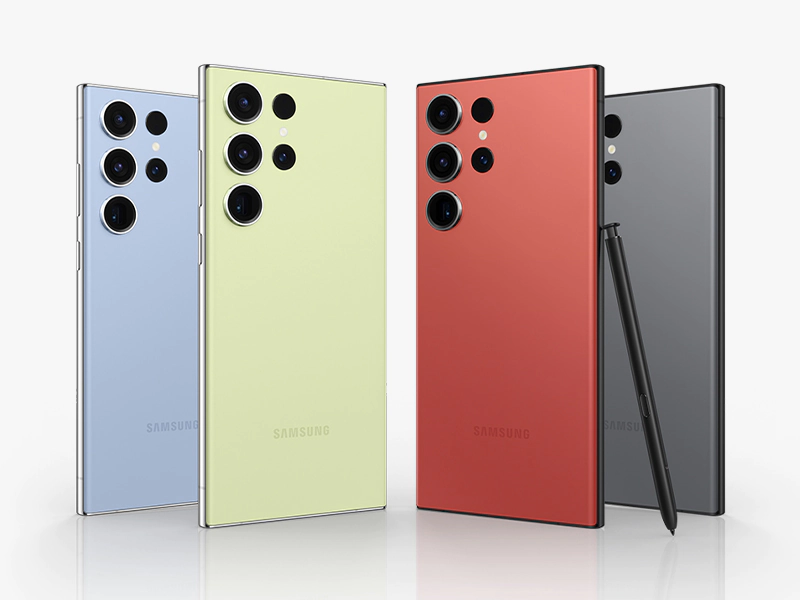 Feature
Galaxy S23
Galaxy S23 Plus
Galaxy S23 Ultra
Display
6.1-inch Full HD+
6.6-inch Full HD+
6.8-inch Quad HD+
Refresh Rate
48Hz to 120Hz
48Hz to 120Hz
1Hz to 120Hz
Battery
Smaller Battery
4700mAh
5000mAh
RAM
8GB
8GB
8GB or 12GB
Storage
128GB or 256GB
256GB or 512GB
256GB, 512GB, or 1TB
Camera
50MP Main Camera
50MP Main Camera
200MP Main

Camera
Across the three models, we're seeing a plethora of enhancements. At the heart lies Qualcomm's Snapdragon 8 GEN 2 CPU, making all three devices powerhouses in terms of performance.
Samsung also upped the ante in camera department on its 2023 Ultra model, with the inclusion of its 200MP ISOCELL main sensor.
It also increased the phone's fast charging speeds across the board, maxing out at 45W.
Comparing The Galaxy S23 Series' Models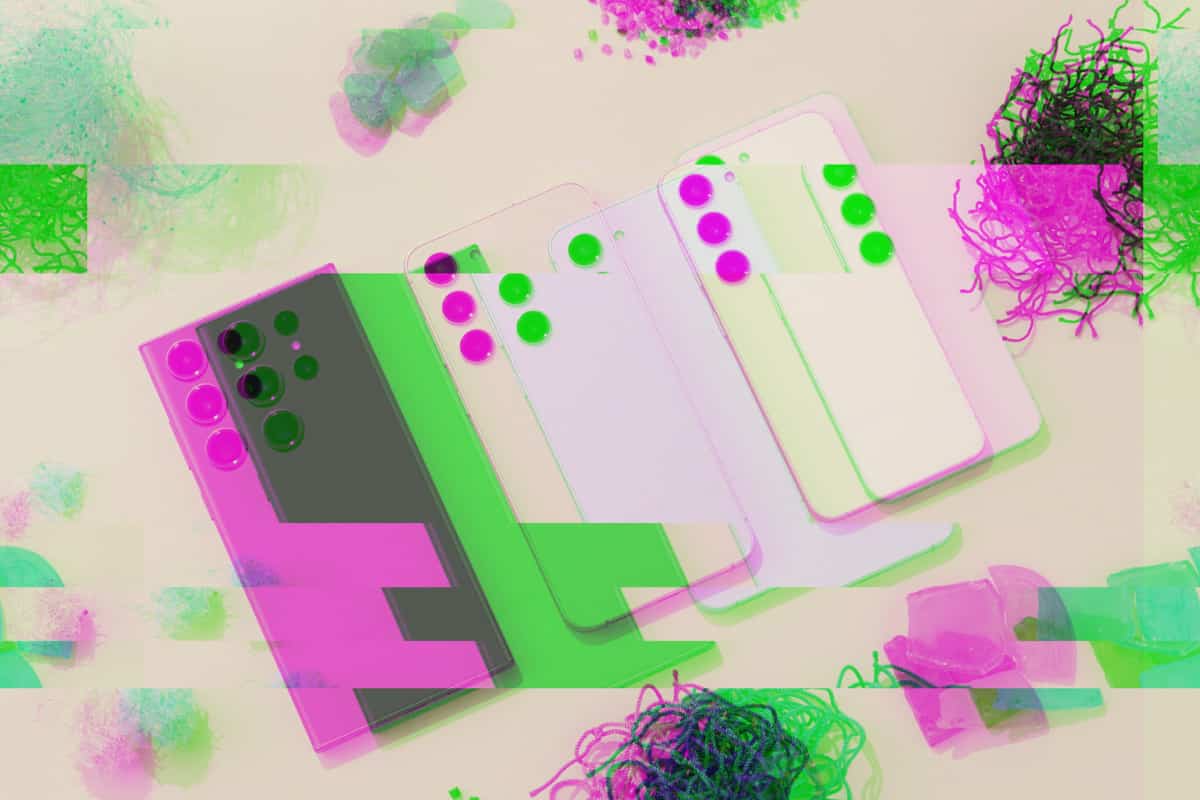 While all three models promise high performance and state-of-the-art features, the devil is in the details, and here's how they differ:
Display
The Galaxy S23 offers a 6.1-inch Full HD+ display, stepping up to a 6.6-inch Full HD+ display in the Plus model. The Ultra goes all-in with a 6.8-inch Quad HD+ display, perfect for media consumption and high-res gaming.
Refresh Rate
The S23 and S23 Plus adapt between 48Hz and 120Hz, providing smooth scrolling and efficient power use. The Ultra takes it a notch higher with an adaptive refresh rate ranging from 1Hz to 120Hz.
Battery
The S23 Ultra is fitted with a beefy 5000mAh battery, while the S23 Plus follows closely with 4700mAh, and the base S23 model carries a smaller but still capable battery.
RAM & Storage
The S23 and S23 Plus sport 8GB of RAM and come in storage variants of 128GB or 256GB, and 256GB or 512GB respectively. The Ultra offers up to 12GB of RAM and storage options that soar up to 1TB.
Camera
For those obsessed with photography, the Ultra's 200MP main camera sets it apart from its siblings who come with lower megapixel counts.
Key Takeaways
Pricing
High Starting Prices: The Galaxy S23 series starts at a relatively high price of $799 for the base model, keeping in line with Samsung's history of premium pricing.
Competitive Landscape: While it matches the starting price of the iPhone 14, the Galaxy S23 series is often undercut in cost by other Android phones like Google's Pixel 7 and the OnePlus 11.
Performance & Features
Latest Processor: All three models come equipped with the Qualcomm Snapdragon 8 GEN 2 CPU, positioning them as high-performance devices.
Display: Screen sizes and quality increase from the base model (6.1-inch Full HD+) through to the Ultra (6.8-inch Quad HD+).
Refresh Rates: All three models offer adaptive refresh rates up to 120Hz, but the Ultra stands out with a floor of 1Hz for better power efficiency.
Battery: Battery capacity ranges from a "smaller but capable" option in the S23 to a robust 5000mAh in the Ultra.
Storage & RAM
Variability: Storage options vary across the models, starting from 128GB in the base model up to a massive 1TB option in the Ultra.
RAM: While the S23 and S23 Plus offer 8GB of RAM, the Ultra goes up to 12GB.
Camera
200MP in Ultra: Samsung raises the bar in the camera department, especially with the Ultra model's 200MP main camera, setting it apart from its siblings and likely most competitors as well.
Fast Charging
Across-the-Board Improvements: Samsung has also upped the fast charging speeds in this series, maxing out at 45W.
In the market for a new phone but want to check out what life is like outside of the Samsung ecosystem? Here's 2023's Best Samsung Galaxy S23 Ultra alternatives.