Making a good camera takes a lot of engineering finesse, software know-how, and specs. Just ask Google, the company behind one of the most impressive mobile camera setups on the planet. Apple raised its game with the iPhone 11 range, but it is Samsung's Galaxy S11 range that is now setting tongues wagging.
And the reason for this is simple: chatter online claims the Samsung Galaxy S11 camera will be a 108MP setup, complete with a periscope lens that supports up to 5X optical zoom. To put that into context, Apple's current iPhone 11 range features a dual 12MP camera with 2x optical zoom. And the current Samsung Galaxy S10 model? It uses a 16MP setup…
Who is behind this salacious new rumor? A blog called The Elec; it's a Korean tech site, so close to Samsung's HQ.
Samsung Galaxy S11 Camera – The Spec MONSTER
Currently, the largest MP camera on a phone is around 48MP. Now, it's not ALL about megapixels when it comes to imaging; Apple and Google have proved this point multiple times over the years. But increased megapixels do bring with them plenty of benefits – you get more detail and better contrast, for starters. However, jumping from 16MP to 108MP seems, well… a bit suspicious.
The 5x optical zoom does, however, make sense. Apple's iPhone 11 does 2x, so Samsung needs to beat that (purely from a marketing perspective, as that's what ACTUALLY sells phones). And 5x would give Samsung some serious reach over Apple's iPhones. But a 108MP camera on the back? Well, that just sounds like clickbait to me…
The Megapixel Spec War Ended Years Ago…
Back in the day, Megapixel ratings were used to sell phones. As a cheeky marketing hack, they're great. But when accessing the performance of a phone's camera they don't really matter.
Why?
Put it this way: A 4K TV's display tops out at 8.3MP (that's 8.3 million pixels) and it looks brilliant, so the idea that you need to capture images with a 108MP camera on a phone is, well, frankly ridiculous.
It's overkill, basically, as Answers With Joe notes: "Simply put, you won't be able to see any difference in resolution between pictures taken by two different smartphone cameras, because most screens you'll be viewing them on aren't capable of displaying that many megapixels."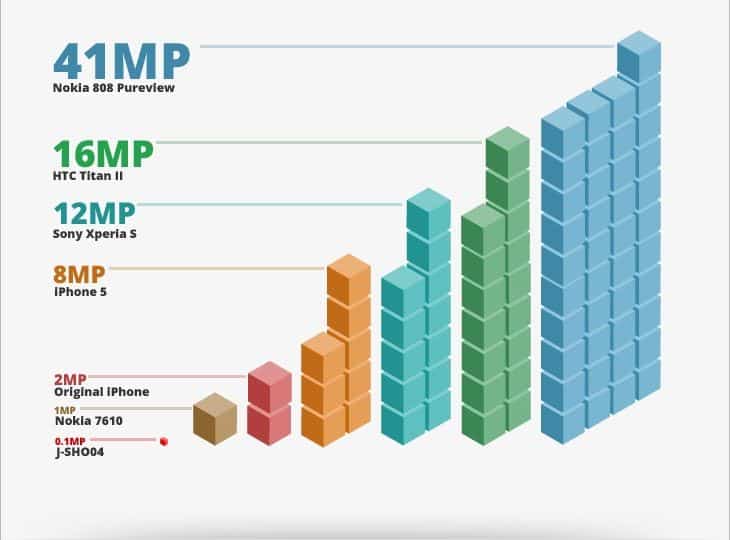 What's more likely is an evolution of what Samsung currently uses on the Galaxy Note 10 range, just with improvements to its optical zoom capabilities. That alone would be a sizable update over the outgoing Galaxy S10, especially if combined with a change to the physical design of the handset, something Apple didn't really bother with this time around.
Pixel size, OIS, and things like Optical Zoom and aperture are FAR more important factors when you're accessing how good a phone's camera is – and the Galaxy S11, whatever happens when it is launched, will almost certainly nail all these things. And if that rumor about the 5x optical zoom is true, then Samsung will have one hell of a shooter on its hands.
The next logical question, however, is how will it compare to Google's incoming Pixel 4 range? Google's Pixel 3 has the best camera on the market right now. And before that, it was the Pixel 2. The Pixel 4 will be the first time Google uses multiple lenses on the rear of its phones, and this is significant given the dominance of Google's cameras these past few years.
Basically, stuff is about to get interesting…