Oppo's 'Shark Fin' Pop-Up Camera Is Just Awesome…
---
---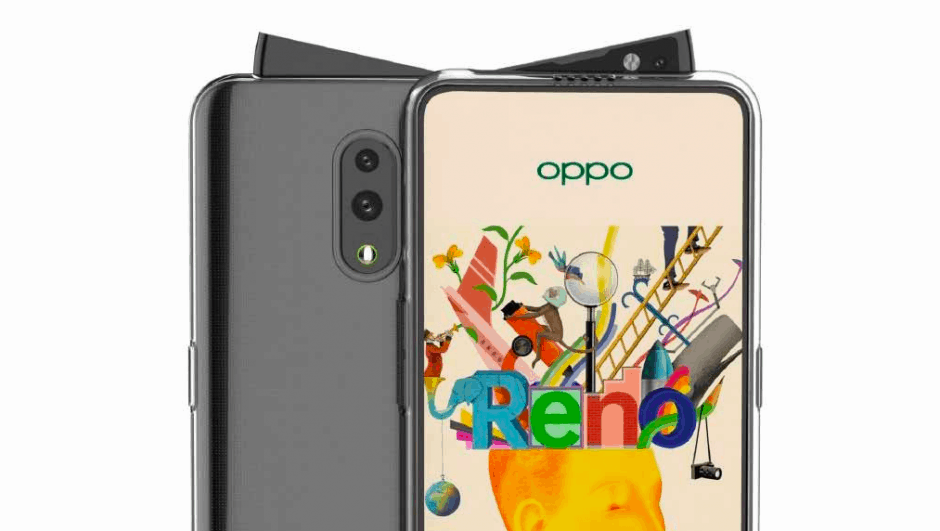 Anything to avoid the notch, right?
Chinese firm Oppo – which, lest we forget, is in the same stable as OnePlus – loves pop-up cameras on smartphones. It has already produced several variants that showcase this concept, which allows for a totally bezel-free screen. Now, it's coming up with yet another – if leaks are to be believed.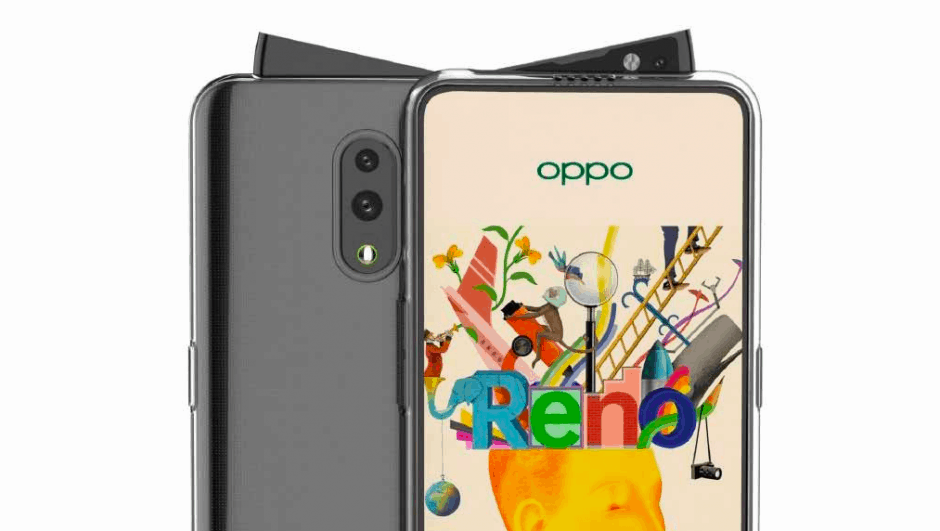 Pin
Images have surfaced on popular Chinese social networking platform Weibo that show the Oppo Reno, a device which a pop-up camera that makes it look like a shark fin. Instead of popping up vertically, this camera comes up at an angle; we assume this mechanism is perhaps more reliable and robust than the others Oppo has tried, which – according to anecdotal reports – fail alarmingly quickly, especially if you accidentally (on purpose) try to push the camera back down into the phone, rather than letting the mechanism do the work. Oops.
It's an interesting approach for sure, and it certainly looks cool – perhaps more cool than the boring old vertical pop-up design – but the lack of enthusiasm the rest of the industry has for this concept suggests that it's not the answer we need when it comes to bezel-free phones. Moving parts mean more chance of failure, and it would seem that other companies are keen to avoid this – or, in Samsung and Huawei's case, trade that risk for the risk of failing folding phones, which at least seem to capture the imagination of the public.
The interesting thing to note here is Oppo's strong connection with OnePlus; both are owned by the same company and OnePlus' phones often share the same design as Oppo's. Could we potentially see this 'Shark Fin' appear on a future OnePlus device? Could that be the mainstream breakthrough that 'pop-up' cameras need to ensure future success?
That remains to be seen, but if you like the sound of this approach then it might be worth keeping tabs on the Reno. Oppo has aggressively expanded into the West of late, especially here in the UK, so maybe we'll get the chance to hum the Jaws theme tune as we pop open our selfie cams in the not-too-distant future.
Damien McFerran
Damien McFerran has been covering phones and mobile technology for well over a decade. An Android specialist, as well as an expert reviewer of phones, Damien is one of the best technology journalists working today. He is also editorial director over at the excellent Nintendo Life.