OnePlus TV Launches Next Month (But There's One Major Catch…)
---
---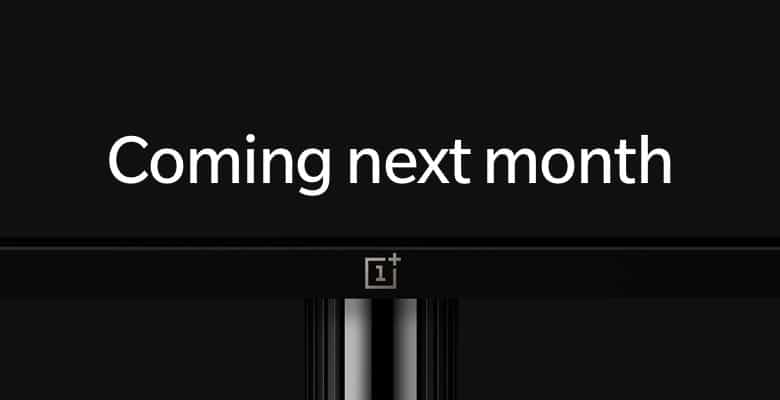 It's official: OnePlus is making a TV. But not just any TV, it'll be an Android-powered monster in a range of sizes, from 45in to 75in – but there's ONE BIG catch…
---
The OnePlus TV has been rumored for ages, but like talk of Apple entering the TV space, most assumed it was wishful thinking on the part of analysts and bloggers, keen to drum up more traffic and clicks.
Turns out it wasn't. The OnePlus TV, if that's what it's called when it lands, is getting official next month (September). And this isn't based on a leak or conjecture; this comes directly from OnePlus' CEO Pete Lau, who confirmed the OnePlus TV via OnePlus' official blog.
OnePlus TV Release Date (It's Coming To India First)
So, what's the catch? The OnePlus TV will ONLY be available in India at first. And the reason? OnePlus has had a lot of success in India with its phones and made quite a few contacts that it can use to leverage content for its incoming TV. If you're in the US or Europe, you'll have to wait a bit longer for the OnePlus TV's release.
"We all know content is king," said Lau in a blog post, "which remains one of the major reasons for television's continued relevance in our lives. Yet, the content ecosystem is quite different from one country to another. We have always had a very positive relationship with content providers in India, who have always been willing to partner with us, which guarantees great content for our customers."
This means OnePlus will have to strike similar deals with US and European content providers before it launches the TV in those regions. Because it's Android TV-powered, things like Netflix and Amazon Prime Video would be in place, but it seems as if OnePlus is looking for official support from regional networks and content producers before entering a market.
OnePlus TV Specs & Features
Lau didn't really go into specifics about the OnePlus TV's specs and features. Instead, he talked broadly about the concept, highlighting that it has been a dream of the company for about six years to make a TV. He did confirm it would come in multiple sizes (45in, 55in, and 75in) but said nothing of the display technology or resolution.
Given that the OnePlus TV will most likely follow OnePlus' usual pricing strategy, the idea of it using OLED for its display does not seem plausible. My guess? The OnePlus TV will be an LCD or LED 4K setup that is around 30-40% cheaper than current competitor models from Sony, LG, and Samsung.
Cheap 4K TVs are plentiful these days, so in order for the OnePlus TV to stand out from the crowd, it'll have to do something pretty unique.
Lau did name drop The Internet of Things, Augmented Reality, and AI in his blog post, but did not expand on how these things would fit into the OnePlus TV ecosystem. The price will likely be what OnePlus competes on, just as it did with phones. And if it can do what it did for phones with 4K TVs, the OnePlus TV could prove to be very popular with customers.
OnePlus TV and Your Home's Smart Social Hub
Expanding on the above, Lau believes that the TV will go on to become the central player in a home's smart social hub. Will it be able to connect-up everything inside your home, from your smart thermostat to your lights and media centers? This seems to be what Lau is getting at.
Google Assistant will almost certainly be the technology that the OnePlus TV uses to achieve this. Adding in things like Bluetooth, now confirmed for the TV, will help bolster the connectivity as well as bring in things like full support for wireless keyboards, console controllers, and other peripherals.
Will The OnePlus TV Take Advantage of 5G?
OnePlus has been working on 5G since 2016. The company is even running a 5G App Creation program in conjunction with Qualcomm, where the winning entry gets to pitch their idea to Qualcomm and OnePlus' top brass in San Francisco. But could the OnePlus TV pack in a 5G?
If it did that'd be a pretty unique USP for the TV set. OnePlus was one of the first phone makers to get a 5G phone to market with its OnePlus 7 range of handsets, beating both Apple and Samsung. We already have plenty of 5G boxes from the likes of Vodafone and Three, so why not get one of these things built into a TV?
Not only would this ensure that the OnePlus TV's connectivity was utterly rapid, but it would also act as a rather impressive unique selling point for the OnePlus TV when it launches in the UK and US. Obviously, this is mere speculation on my part, but this is what Lau appears to be hinting at in his blog post – something different, something unique.
Not just your average internet-connected TV, basically.
Richard Goodwin
Richard Goodwin has been working as a tech journalist for over 10 years. He is the editor and owner of KnowYourMobile.