OnePlus Nord CE 3 Lite & OnePlus Nord Buds 2 CONFIRMED: Here's The Details…
---
---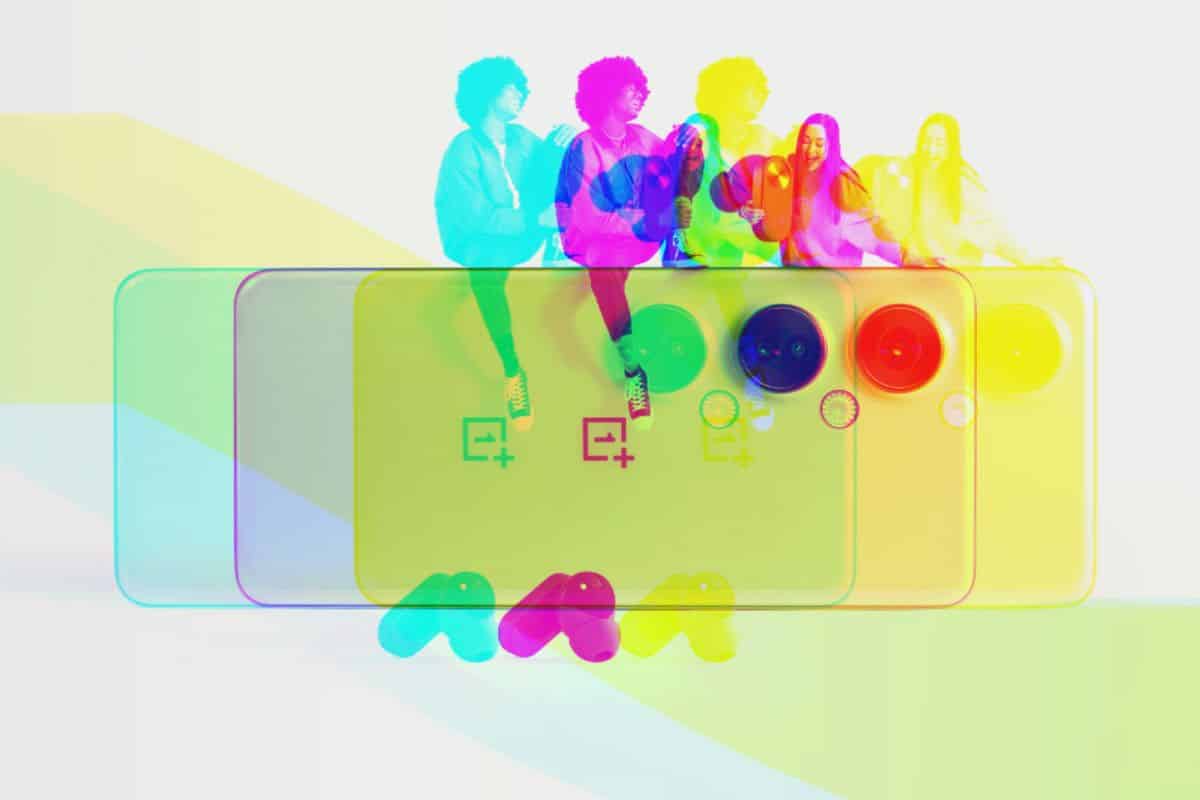 The next budget phone and TWS from the OnePlus Nord series are coming. Here's everything you need to know.
OnePlus is gearing up to launch the next phone in the Nord series, the OnePlus Nord CE 3 Lite. The phone's launch is on April 4 and will be in the UK, parts of Europe and India.
It was leaked earlier but tagged as the OnePlus Nord CE 3. It seems like the leak was about Nord CE 3 Lite, and the details and design match perfectly with that leak.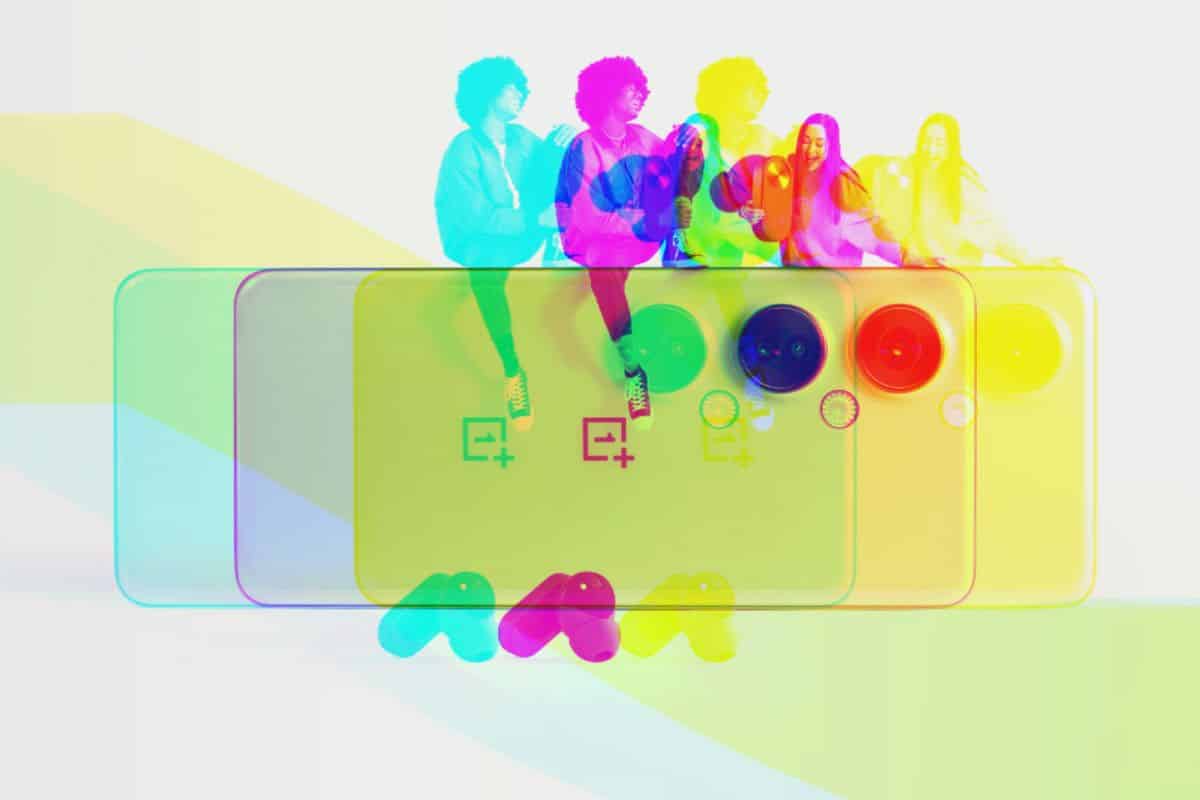 OnePlus has now officially revealed some details about the phone and the OnePlus Nord Buds 2 TWS that will launch alongside the phone.
Let us discuss everything OnePlus revealed about OnePlus Nord CE 3 Lite and OnePlus Nord Buds 2.
OnePlus Nord CE 3 Lite Key Features & Specifications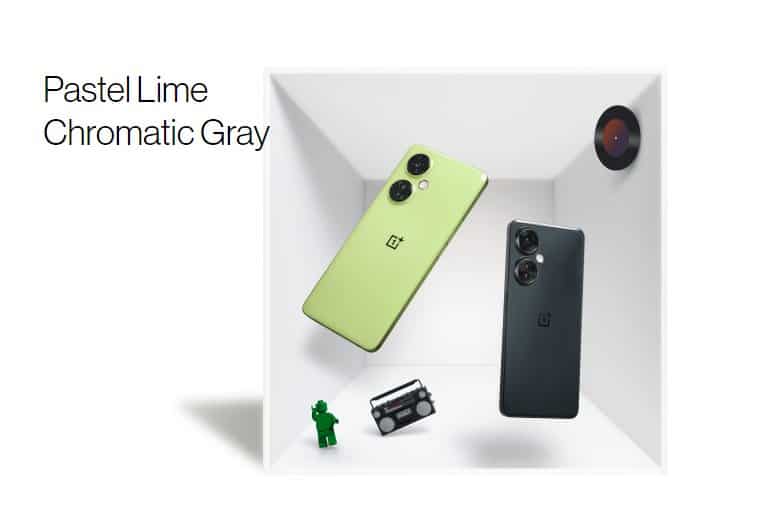 OnePlus Nord CE 3 Lite comes with an interesting design. The camera array is made up of two big circles and a flash. These two circles hide the triple camera setup of the phone. OnePlus has teased the neon green colour variant of the phone, and it looks great from the images. The phone has two colour variants: Pastel Lime and Chromatic Gray.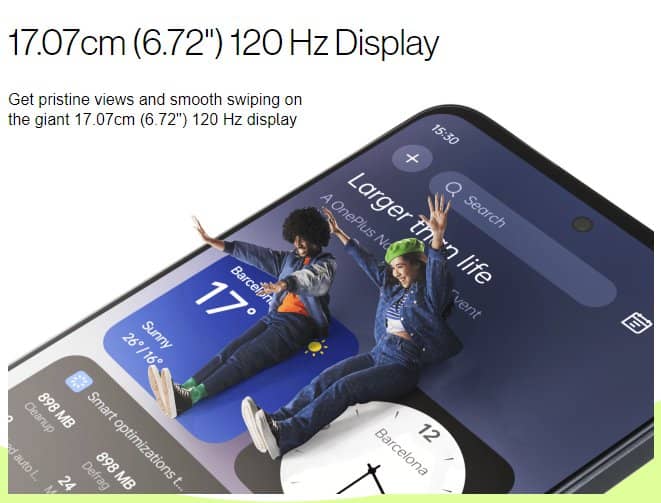 OnePlus Nord CE 3 Lite has a 6.72-inch Full HD+ LCD with a refresh rate of 120Hz. It has a punch hole in the middle.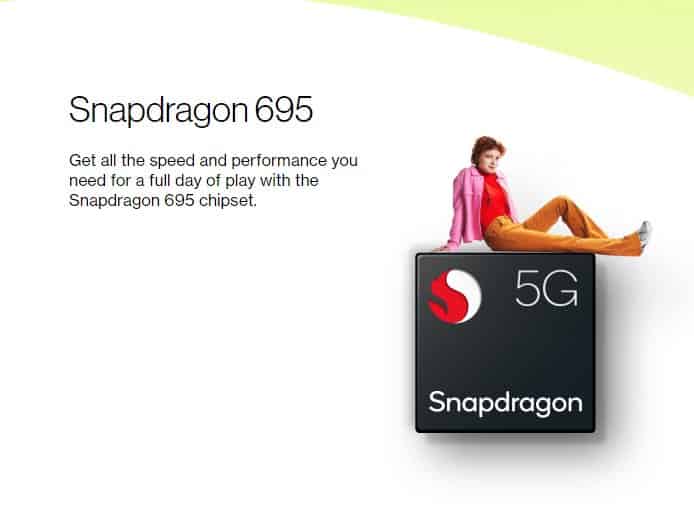 The phone is powered by Snapdragon 695 SoC. The same chipset powered this phone's predecessor Nord CE 2 Lite. OnePlus hasn't upgraded the chipset and has gone for a safe play with this upgrade. It is still a good chipset in the budget and would be a good choice for a budget phone like this one.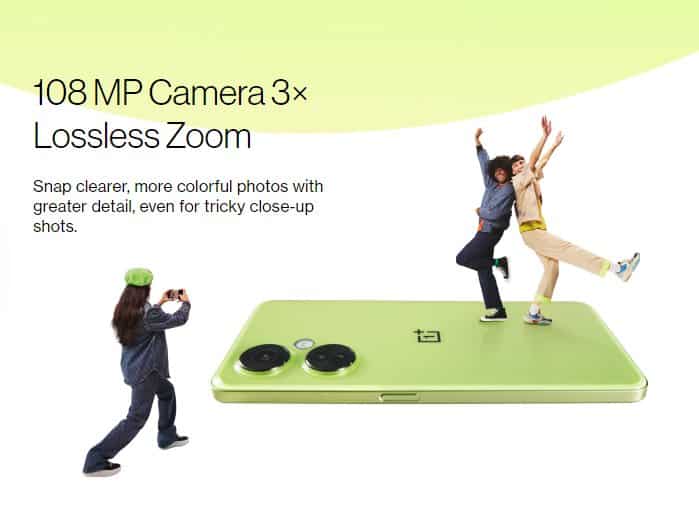 OnePlus Nord CE 3 Lite has a triple camera setup, and the primary camera is a 108MP primary sensor. OnePlus teases 3x Lossless Zoom but doesn't come with a telephoto sensor. As per the previous leaks, the phone would be coming with 2MP macro sensor and a 2MP depth sensor as secondary cameras.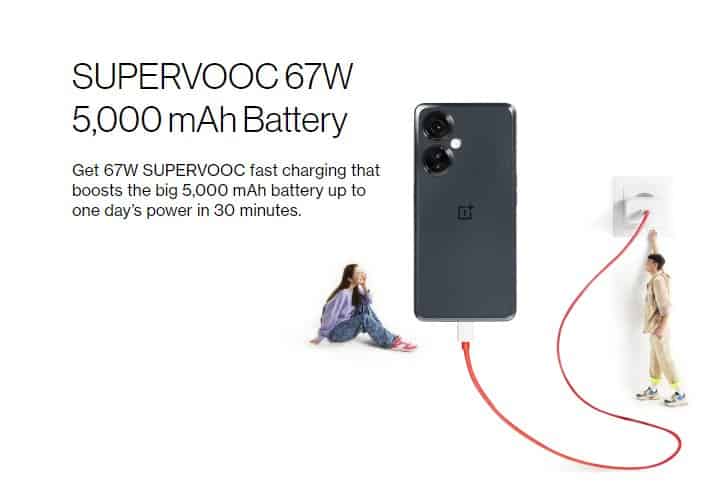 The phone has a 5,000mAh battery and fast charging support of 67W. OnePlus says it can charge the battery for one day's power in 30 minutes.
OnePlus seems to have gone for minor changes going from Nord CE 2 Lite to Nord CE 3 Lite. The major difference seems to be in the design and the primary camera. OnePlus is yet to reveal the device's pricing; we have to wait for the official launch, which is happening on April 4.
OnePlus Nord Buds 2 Key Features & Specifications
OnePlus Nord Buds 2 is the successor to the popular OnePlus Nord Buds launched last year.
OnePlus doesn't seem to have made much design change while upgrading from OnePlus Nord Buds to Nord Buds 2. The only difference seems to be on the dimple Nord Buds had, which has now been changed to a disc-like design we first saw in OnePlus Buds Wireless Z.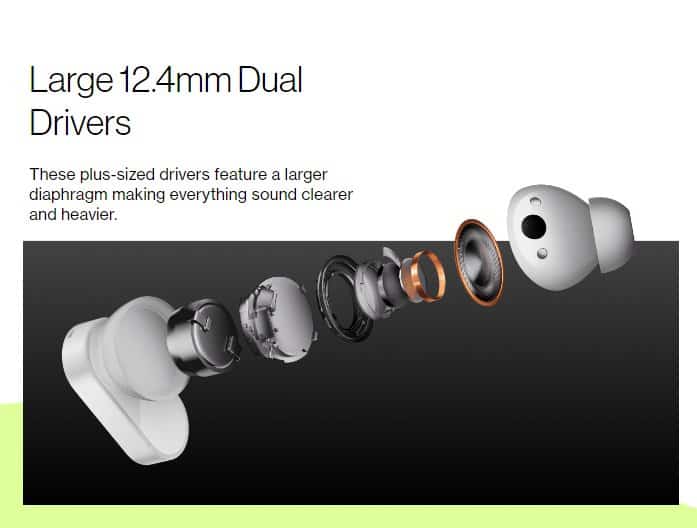 OnePlus Nord Buds 2 has 12.4mm drivers, which seems like the same one used in its predecessor.
OnePlus has also teased the Bass Wave bass enhancement algorithm for the Buds, which seems to enhance "your sound for a balanced listening experience."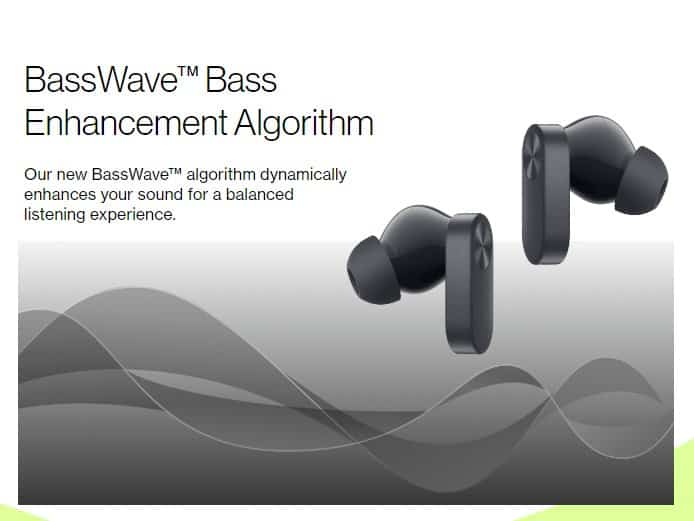 OnePlus hasn't revealed anything much about this device; let's wait for the official reveal on April 4.
Abhijith S
Abhijith has been writing about Tech since 2013 on his own blogs. He handles Tech news in KnowYourMobile. He also used to host a YouTube channel about phones. Other than Tech, he is into Formula 1, Wrestling, various TV shows and buying Kindle books he barely reads.