The paint might still be drying on the OnePlus 7, but that clearly hasn't stopped the development of the OnePlus 8 – or is it the OnePlus 7T?
---
OnePlus releases two phones a year; it has done this for a good long while now, though it started with the OnePlus 3T. Turns out 2019 will be no different, as there are already plenty of rumors surrounding the OnePlus 7T – or, in this case, potentially the OnePlus 8.
A leaked image, via @evleaks, shows a handset with a remarkably different camera unit on its rear. This camera unit, as you can see below, is larger, ridiculously proportioned, and looks like it will carry something truly impressive – most likely a quad-lens setup.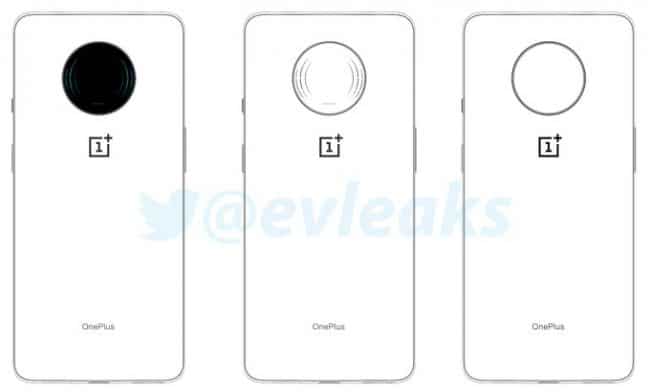 OnePlus 7T or OnePlus 8?
The thing is, though, OnePlus's T updates are usually incremental, adding in slight performance upgrades. What they don't do is change things in a big way, and that camera unit, whichever way you slice it, is a massive update which leads us to believe it could well be the OnePlus 8.
The OnePlus 7T, if OnePlus' track record is anything to go by, will likely get a release date in and around October time. By then, Apple's new iPhones will be here and so too will a bunch of other high-profile phones from Huawei and LG… And nearly all these releases will be focussed on pushing the boundaries of what's possible with imaging on phones.
OnePlus 7T vs iPhone 11 & Google Pixel 4…
Could this fact push OnePlus into doing something different with this year's OnePlus 7T release? Might it change things a little more dramatically? Logically, this makes sense. Apple is going to make a HUGE song and dance about the iPhone 11's camera capabilities in order to gloss over the fact that its iPhone 11 doesn't have 5G and looks identical to last year's iPhones.
Samsung has already upped the game with the Note 10 range, with respect to camera tech, and the advent of the Google Pixel 4 will shake things up even more, as it represents the first time Google has used multiple lenses on a Pixel phone. Could OnePlus, therefore, be starting to feel a little insecure about the OnePlus 7's existing camera? Might it add in something special in this department to make its OnePlus 7T release more attractive when compared next to the Pixel 4 and iPhone 11?
Right now, no one knows. But these leaks, whether legit or not, do paint a very interesting picture for the future. Personally, I think it could be a prototype design for the OnePlus 8. However, if the OnePlus 7T launched, packing a ton of new updates, I wouldn't be disappointed! Whatever happens, the camera tech we see later this year is going to be VERY impressive, indeed.