Nokia WIPED The Floor With Google, OnePlus AND HTC in Q4
---
---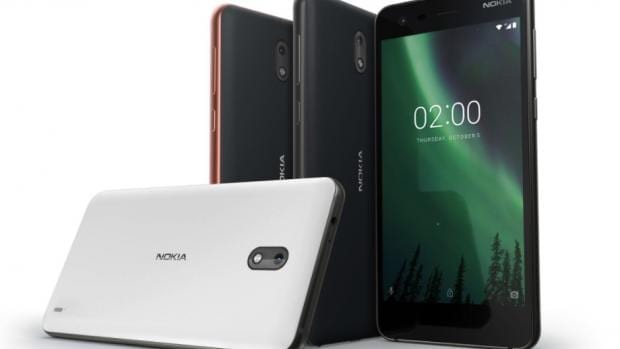 HMD's Nokia experiment seems to be working. There's life in the old brand yet, following the news that Nokia is now bigger than HTC, OnePlus, Google, Lenovo, Asus and Sony in the mobile space.
HMD sold 4.4 million Nokia-branded phones in Q4 2017; that's a lot more than Google. And a big chunk more than more established brands like HTC, Sony, and OnePlus.
This figure gave Nokia – well, HMD – a 1% share of the market, meaning it is now just outside the top 10 for biggest handset makers. Not bad for a company that only started doing things just over a year ago.
Even better, this figure places Nokia in the number three spot for the UK for Q4, according to Neil Shah of Counterpoint, who tweeted the findings this week.
The secret to HMD's success? Two things: its feature phones, which are dirt cheap and run Android (in some instances); and, second, the Nokia brand – people obviously still love it.
Nokia's smartphones also did well, however, but it is this dual-strategy, releasing feature and premium handsets, that has allowed Nokia to reclaim its footing in the mobile space it helped create.
Shah says HMD needs to focus on emerging markets in 2018 in order to maintain its growth and further cement the Nokia brand as a force to be reckoned with in the mobile space. HMD is already killing it in the Middle East, Russia, the UK, and Vietnam. Now it needs to be looking at places like India, Brazil, and other parts of South America.
Not too shabby for a company that is literally brand new. Granted the Nokia brand is older than most people alive today, but it is still a very impressive result for the experiment. Even more so when you factor in just how badly other, classic brands like BlackBerry are doing.
Roll on MWC 2018, where we'll FINALLY see the Nokia 9 unveiled!
Nokia 9 Specs & Features: What's We Know So Far…
The Nokia 9, which has now hit the FCC, will feature Qualcomm's Snapdragon 835 CPU, pack a 5.5in OLED display, and a 13MP camera on the back and 12MP shooter on the front.
It will also feature a 3250mAh battery, 18W fast-charging abilities, and will launch with Android Oreo, though an Android P update is 100% on the cards later this year.
The Nokia 9 will feature an edge-to-edge display, bringing it inline with 2017's run of flagships, and beyond this the overall design and finish should be very premium.
Richard Goodwin
Richard Goodwin has been working as a tech journalist for over 10 years. He has written for Den of Geek, Fortean Times, IT PRO, PC Pro, ALPHR, and many other technology sites. He is the editor and owner of KnowYourMobile.