Here's Your First Look At Motorola Razr 40 Ultra Flip Foldable!
---
---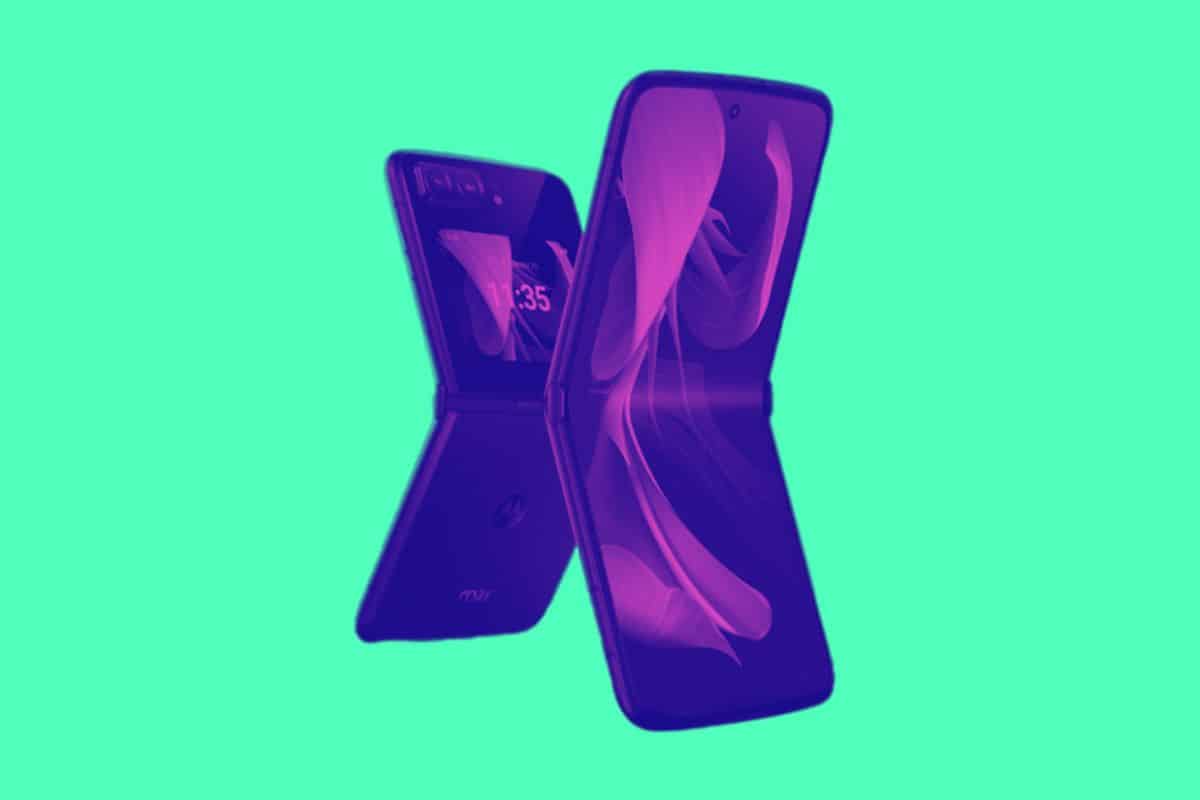 Motorola is working on a new Razr branded flip-foldable; here's everything you need to know about it.
Motorola has been reportedly working on a new Razr branded foldable device. Some rumours even suggest two foldables are coming from Motorola – a flagship one and a Lite version of that.
Thanks to a report from XDA Developers, we now have the details of the flagship Razr foldable, which will be named Motorola Razr 40 Ultra. 
In this article, let us discuss everything we know about Motorola Razr 40 Ultra.
Motorola Razr 40 Ultra – Specifications & Key Features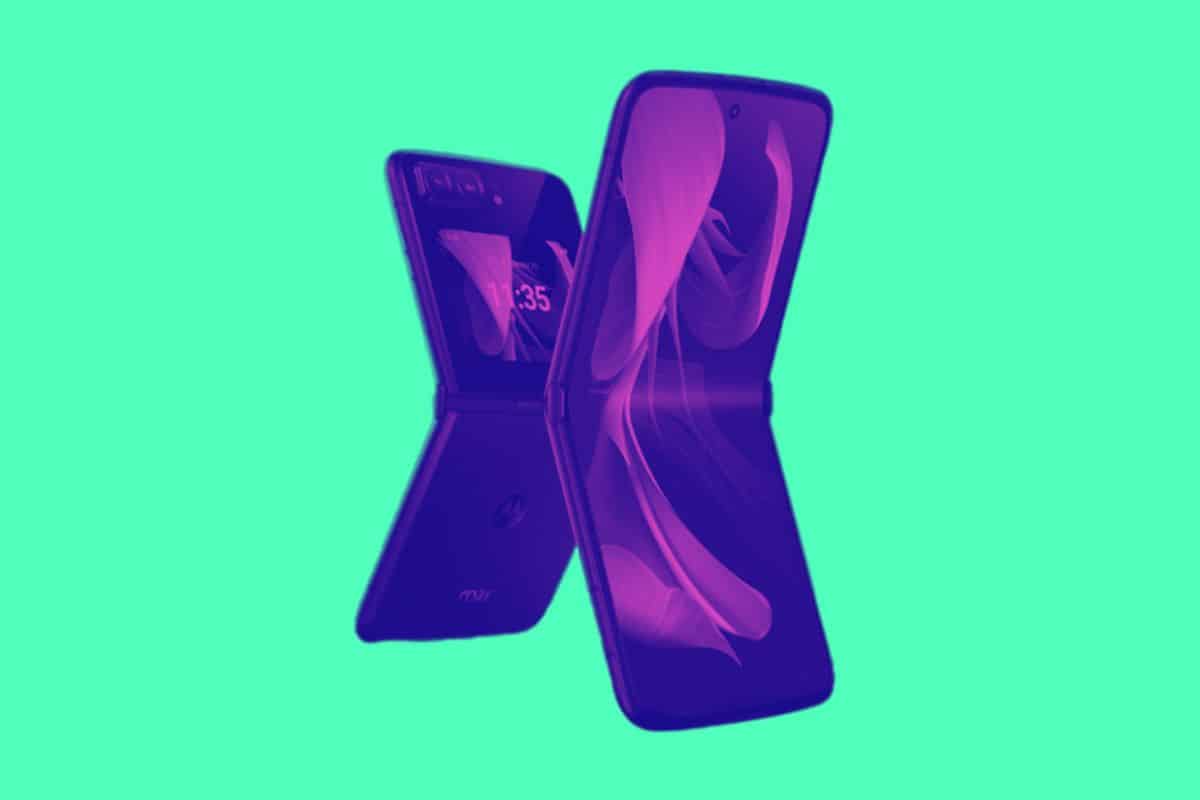 Motorola Razr 40 Ultra is powered by Snapdragon 8+ Gen 1 SoC. The previous generation Snapdragon flagship SoC is still one of the most powerful chipsets available on Android phones. It is also worth mentioning that Motorola used the same chipset in the previous edition of Razr, the Motorola Razr 2022.
The phone has a primary AMOLED display of 2640 x 1080 pixels resolution with a refresh rate of 120Hz; the report also suggests that it has HDR support. The outer cover display has a resolution of 1056 x 1066 pixels. The inner display, however, seems still to use a waterdrop notch rather than a punch-hole display. Take a look at the previously leaked renders of the phone by @evleaks.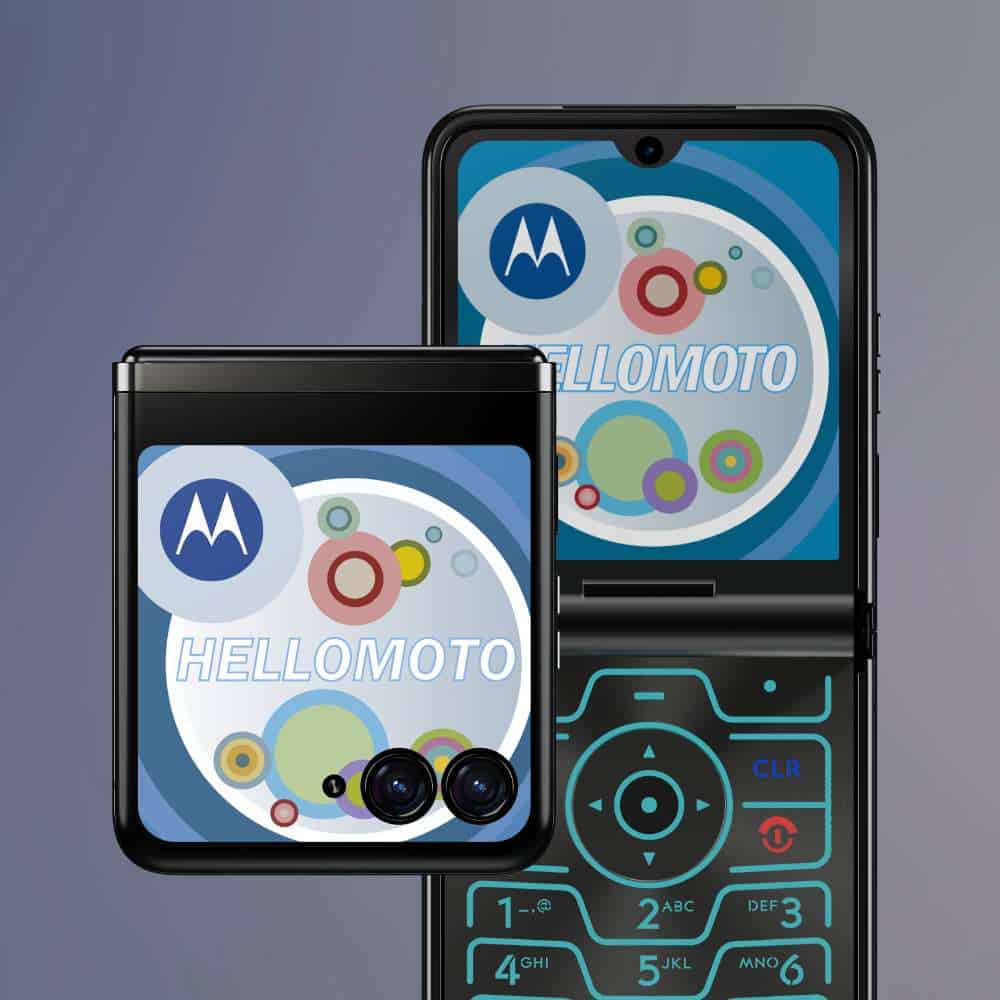 You can also see the new cover display of the phone, which seems to take up more space on the closed part of the phone. But it's weird seeing the phone using a triple punch hole on the cover display while using a waterdrop notch on the inner display.
The phone has a dual camera setup on the closed side that serves as the rear camera, a 12MP Sony IMX563 primary camera and a 13MP SK Hynix Hi1366 secondary ultrawide sensor. The phone also has a 32MP selfie camera, an Omnivision OV32B40.
It also appears to come in Dual SIM and eSIM variants. The phone also comes with NFC and a fingerprint sensor. The phone is reported to come in three colours: Barberry, Black and Blue.
The leak reports that the cover display will feature many new customization options, such as the ability to change the layout of the front display, and you can even change the fonts, colours, icon shapes, etc. It also adds that the phone will be able to launch apps on the cover display, although users can only open a select number of apps on the cover display. But it seems like users can force open any app in the cover display, supported by evidence provided by XDA in its report, "This lets you open any app on the external display, even those that aren't designed for the screen size. Apps that aren't designed for the external display may be difficult to use and not function as expected."
Motorola Razr 40 Ultra – Not A Big Upgrade?
Motorola Razr 40 Ultra seems like a minor upgrade to the previous model, as the same chipset powers it and has a minor upgrade in the cover display. The camera system appears to have received a minor upgrade as well. Some of the info about the display in this phone might be wrong as well, as the inner display of the previous version seems superior, which had an AMOLED display with a 144Hz refresh rate and a punch hole. We will wait for more info on the phone, either as leaks or as official teases. 
It is interesting to note that Motorola is changing the naming scheme of its Razr range of devices to match Motorola Edge series of devices, where the company launched Motorola Edge 40 series of devices. But looking at the recent naming scheme of Motorola's phones (Motorola just launched Motorola Edge+ in North America), we can assume that Motorola Razr 40 Ultra might be launching outside North America, possible in the European markets.
Abhijith S
Abhijith has been writing about Tech since 2013 on his own blogs. He handles Tech news in KnowYourMobile. He also used to host a YouTube channel about phones. Other than Tech, he is into Formula 1, Wrestling, various TV shows and buying Kindle books he barely reads.