Microsoft's "CHEAPER" "Cloud-Based" Xbox Two Console LEAKS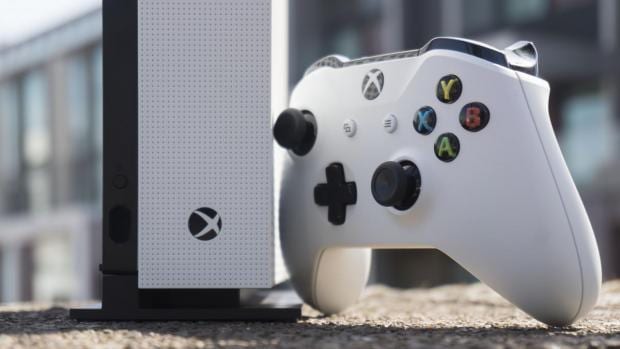 The Xbox Two is happening, Microsoft confirmed that work is now underway on a new console system at E3 2018.
This new Xbox console, likely called the Xbox Two, will be a straight-up console in the vein of the Xbox One and Xbox 360.
That means lots of hardware and specs. But there is another system in development alongside it that sounds, well… quite a bit different.
According to Thurrott's Brad Sams, Microsoft will also build a completely unique, and cheaper, cloud-based Xbox console that will get a release alongside the Xbox Two.
Xbox Two Codenamed "Scarlett"
The two new systems are currently codenamed, Scarlett. The cloud-based system, however, is known as the Scarlett Cloud.
The cloud system will be cheaper, and this will be achieved by it not running the same hardware as its big brother.
This cloud Xbox will be ALL about streaming, so even though it is cheaper than the Xbox Two it will still be able to run the same games.
Here Are The Specs For Microsoft's Xbox Two Console:
CPU: Eight custom x86 cores clocked at 2.3GHz

GPU: 40 customized compute units clocked at 1172MHz

Memory: 12GB GDDR5, 326GB/s bandwidth

4K UHD Blu-ray optical drive
Game Services Are More Profitable Than Hardware
Microsoft's always maintained that game services – things like Xbox Live, Xbox Games Pass – are more profitable than hardware.
Microsoft posted impressive quarterly results across the board. Most of which were down to the company's new cloud initative, though gaming (and gaming services in particular) were big contributers.
"In gaming, we are pursuing our expansive opportunity – from the way games are created and distributed to how they are played and viewed, surpassing $10 billion in revenue this year for the first time," Nadella said. "We are investing aggressively in content, community and cloud services across every endpoint to expand usage and deepen engagement with gamers. The combination of Xbox Live, Game Pass subscriptions and Mixer are driving record levels of growth and engagement."
The end game for Microsoft has always been to make Xbox content available on ANY platform.
For now, the Xbox Two Cloud console will serve as a cheaper, entry-level console for those that might find the price of the Xbox Two a bit too prohibitive.
"With all Scarlett games living on its cloud," notes BGR, "Microsoft could dictate the rules when it comes to subscription fees, opening up its library to exponentially more players while charging them for access, even if they don't own an Xbox device. 2020 looks to bring sweeping changes that will change the industry forever."
Don't expect to see either of these consoles before 2020, though…