Honor's Latest Flagship Phone Will Be Revealed On May 21st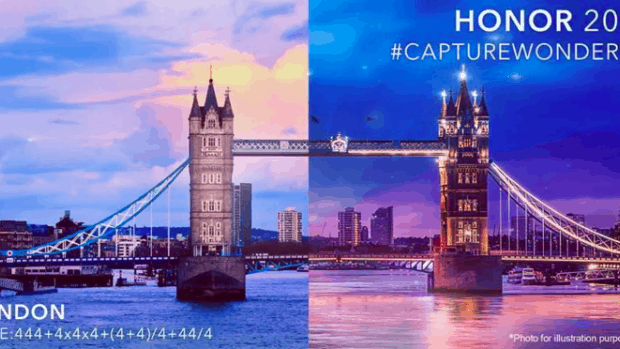 Photos are the focus, apparently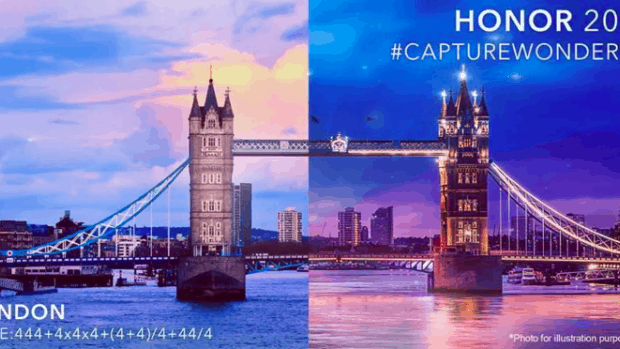 Pin
Huawei's Honor brand has been gathering speed of late thanks to phones like the View 20, and the company has revealed it will be lifting the lid on its next flagship later this month.
The Honor 20 series will be officially announced on May 21st at a special event in London. The company has even used the iconic Tower Bridge in its promotional material for the event, along with the hashtag #capturewonder.
The famous London landmark is split between two images, one clearly taken in low-light. As you might have guessed, there's a focus on photography with this device, and with the current trend for 'Night Modes', it would be wise to expect the Honor 20 series to be pretty decent in the dark.
Elsewhere on the invite there are a series of 'fours', which is clearly meant to be a clue about the device. Our guess would be the number of cameras on the phone – with so many handsets opting for two or three rear-facing snappers, could Honor be about to launch a device with four on the back?
The launch is the first time that Honor has officially unveiled a device outside of China, so it's clear that the company is taking this particular launch very seriously indeed. We'll report back on what the Honor 20 series actually is when the company lifts the lid on Monday, but it's clear that we should be expecting big things from what was once seen as Huawei's 'budget' brand, but is now becoming recognised as one of the most exciting smartphones makers in the world.