Here's Your First Look At The Next Ultra From Xiaomi – Xiaomi 13 Ultra!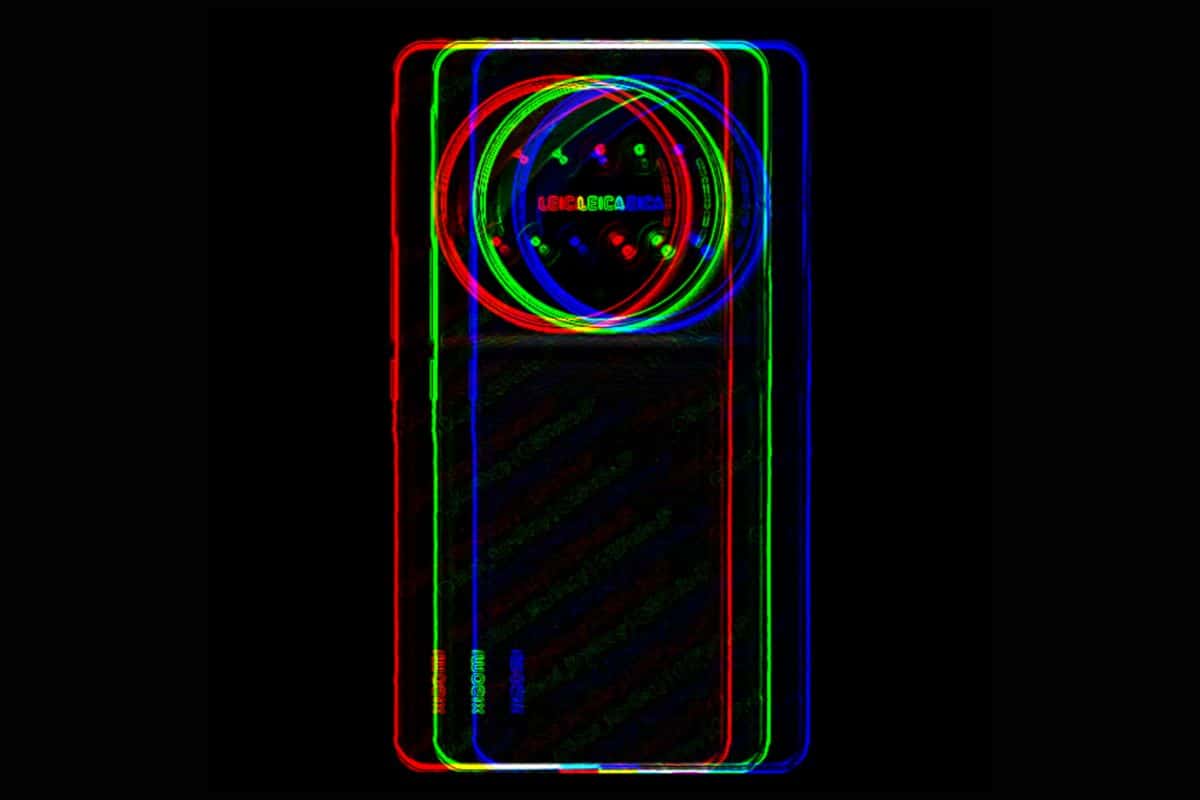 Xiaomi 13 Ultra is coming, and it has been leaked. Here's everything you need to know. 
---
Xiaomi's Ultra phones were all unique in one way or other. The Xiaomi 12S Ultra came with a 1-inch sensor on the back and Leica-branded cameras; a special edition even came with the ability to attach a Leica lens at the back of the phone! Mi 11 Ultra came with one of a kind display on the back. While Mi 10 Ultra was the first phone to come with super fast 120W charging, way back in 2020.
Now, it's time for Xiaomi 13 Ultra! And the hands-on images of the phone have leaked already. Let's take a look!
Xiaomi 13 Ultra Leaked Images
The leaked hands-on photos of Xiaomi 13 Ultra have leaked. We can see that the device has retained a circular camera array on the back, but it now adopts a radically new back design.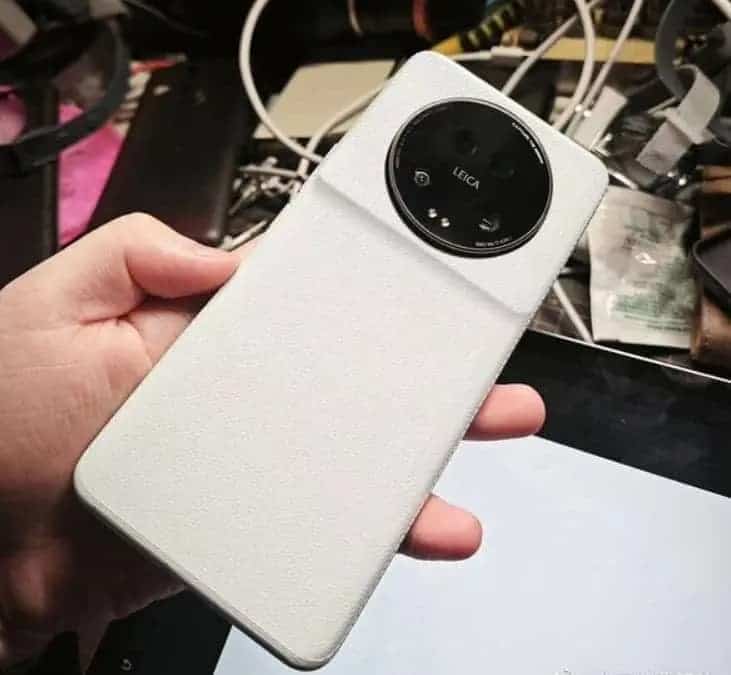 As you saw, the back has a leather-type material. Also, the rear panel is split into two parts. The upper portion is raised, making the camera array protrude slightly less than Xiaomi 12S Ultra. It also tries to mimic the shape of a traditional camera.
The phone's renders have also leaked, aligning with the images.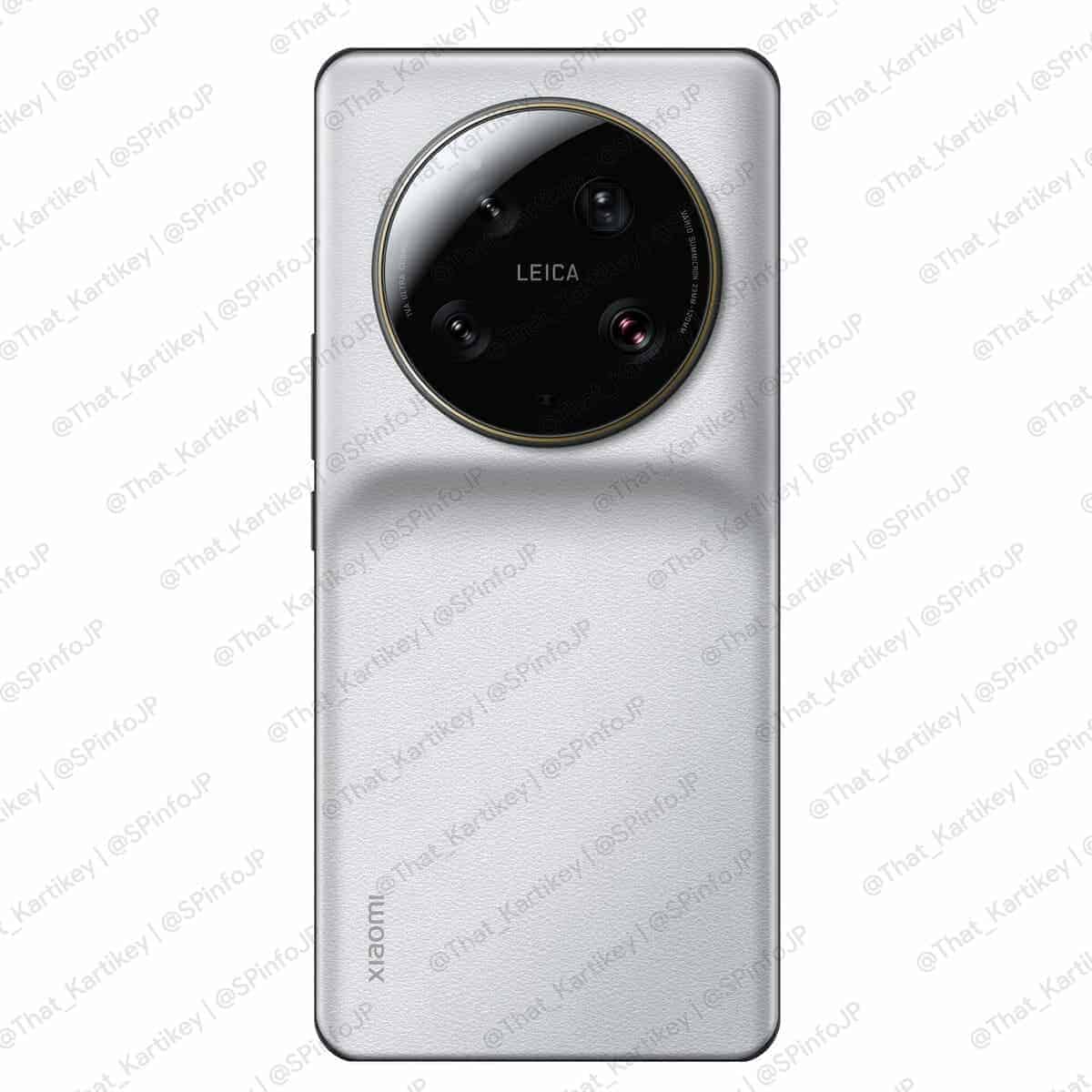 This render gives us a better look at the camera array of the phone. We can see that the phone comes with a Quad camera arranged in a trapezoidal manner. Out of which, one is a periscope sensor, and the primary camera should be the 1-inch sensor like the previous Ultra.
Xiaomi 12S Ultra had a 48MP ultra-wide camera and a ToF depth sensor. We can expect a similar setup with Xiaomi 13 Ultra as well. Let's not forget the Leica branding is front and centre in the camera array, even more pronounced than in 12S Ultra.
Xiaomi 13 Ultra – What To Expect In Terms Of Specifications?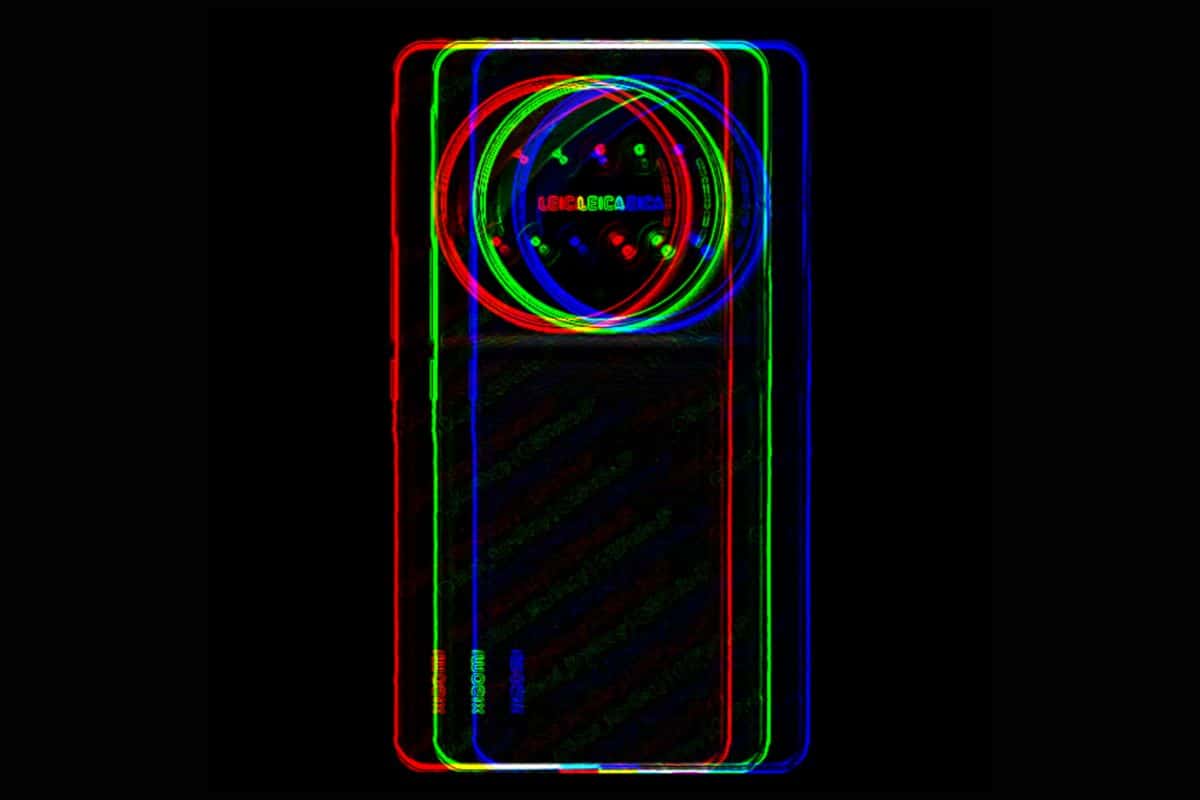 Xiaomi 12S Ultra came powered by Snapdragon 8+ Gen 1 SoC. Xiaomi 13 Ultra would, of course, use Snapdragon 8 Gen 2, the latest Snapdragon flagship.
We can also expect a flagship-level display on the phone, a 2K display with 120Hz AMOLED panel with all the certifications required, such as Dolby Vision and HDR10+.
Coming to the battery and charging, we can expect a battery with a capacity of 4800mAh – 5000mAh. Xiaomi 12S Ultra came with 67W fast charging even though other Xiaomi phones had faster charging. We might even see the same charging speeds with this phone, but we can expect 120W fast charging as well. It is also sure that we will see 50W wireless charging and 10W reverse wireless charging.
Xiaomi 13 Ultra would come with MIUI 14 based on Android 13 out of the box. Xiaomi has been churning out budget phones with outdated Android 12 recently, but it won't be the case with flagships, fortunately, as Xiaomi 13 Pro already released with MIUI 14 with Android 13.