The GoPro HERO7 Just KILLED Shaky Video Once And For All…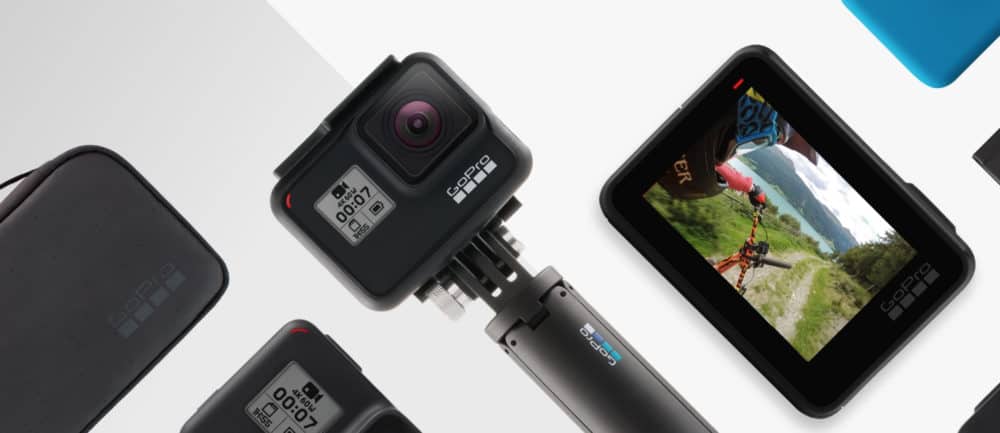 The new GoPro HERO7 is here and it has one mission in life: to rid the world of shaky video…
---
The GoPro HERO7 is now official and it has one mission in life: KILL SHAKY VIDEO. The updated action camera, which is now available for $349.99, packs in support for 4K video capture at 60fps as well a bunch of new features to set it apart from the crowd.
Pin
The main event, however, is the brand new HyperSmooth Video Stabilization technology which provides gimble-like stabilization, just without a gimble, making it ideal for those looking to capture proper action videos with plenty of movement.
How Does HyperSmooth Work Inside GoPro HERO7?
GoPro created an advanced Electronic Image Stabilization (EIS) process for the GoPro HERO7 that is based on an algorithm that can predict how you're moving before it happens. Sounds like witchcraft, right? Well, it kind of is – but it works. And the results are utterly stunning, as you can see below.
GoPro's HyperSmooth EIS uses advanced scene analysis and roller shutter correction to augment what's being captured as it happens. If you're using the GoPro HERO7 down a bumpy mountain trail, the EIS will instinctively know this and make adjustments accordingly to the footage that is being captured.
HyperSmooth is very CPU intensive, however, so right now it is ONLY available in certain shooting modes on the GoPro HERO7. HyperSmooth and Standard Stabilization are not available when shooting in the GoPro HERO7's high-performance modes. Which modes are these?
4K (4:3) / Frame Rate (30/25)
4K (4:3) / Frame Rate (24)
2.7K / Frame Rate (120:100)
1440p / Frame Rate (120/100)
1080p / Frame Rate (240/200)
1080p / Frame Rate (120/100)
960p / Frame Rate (240/200)
960p / Frame Rate (120/100)
HyperSmooth is very battery intensive, so GoPro recommends you ensure that you change your battery regularly, so as not to cause any issues – you don't want to put too much strain on old batteries; things can go wrong very quickly.
Best In Class Image Stabilization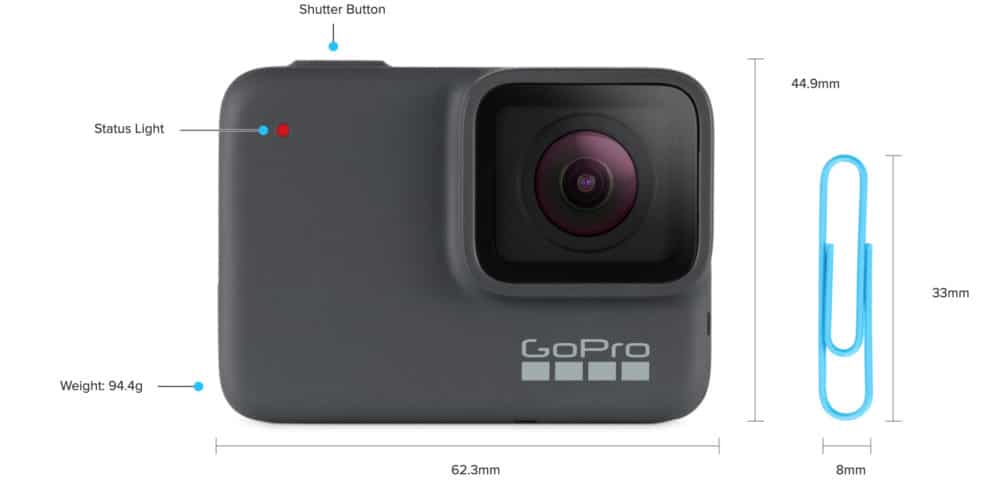 Pin
If you're using action cameras to capture footage, like millions of people do, doing it without any shudder or shaking whatsoever has basically been the holy grail of demands since day one. And while it has taken seven generations of GoPro to get here, shake-free video (even on super-rough terrain) is now possible.
GoPro HERO7 Specs:
Video Capture: 4K. 30 fps; 1440p. 60 fps; 1080p. 120, 60 fps.
Recording Intervals: Max, 5m, 20m, 60m, 120m.
Video File Format: MP4 (H.264/AVC), MP4 (H.265/HEVC)
Max Video Bit Rate: 78 Mb/s (4K With Protune)
Additional Video Settings: HyperSmooth Video Stabilization, Touch Zoom, Short Clips, 8x Slo-Mo, Exposure Control
Add in GoPro's other cool features, things like voice-activated recording and image capture, 4K at 60fps, and total water-proofing, without the need for a separate case and you're looking at what is possibly the best action camera ever created.
I mean, just check out the GoPro HERO7's main new features:
Time Warp Video – With Time Warp Video, you can capture super stabilized time-lapse videos and then, when you're ready to share, speed up the footage by 30x to create something really cool.
Super Photo – The GoPro HERO7's 12MP camera features HDR, so even your still images will look utterly fantastic. Even by modern smartphone standards.
Rugged + Waterproof – Unlike older GoPro models and cheaper action cameras, the GoPro HERO7 is completely shock and water-proof without needed any external casing. It's built for use in all conditions. And this makes it slimmer and easier to carry.
Voice Control – Control your HERO7 Black hands-free with voice commands like "GoPro, take a photo" and "GoPro, start recording
Live Streaming – You can now also Live Stream your GoPro HERO7's footage to Facebook as you capture it. You also have the option to save all live streams to your SD card too.
There are A LOT of cheaper GoPro alternatives available right now, but none can hold a candle to the level of performance you get from the GoPro HERO7, which features some of the most groundbreaking advancements to portable action cameras we've ever seen.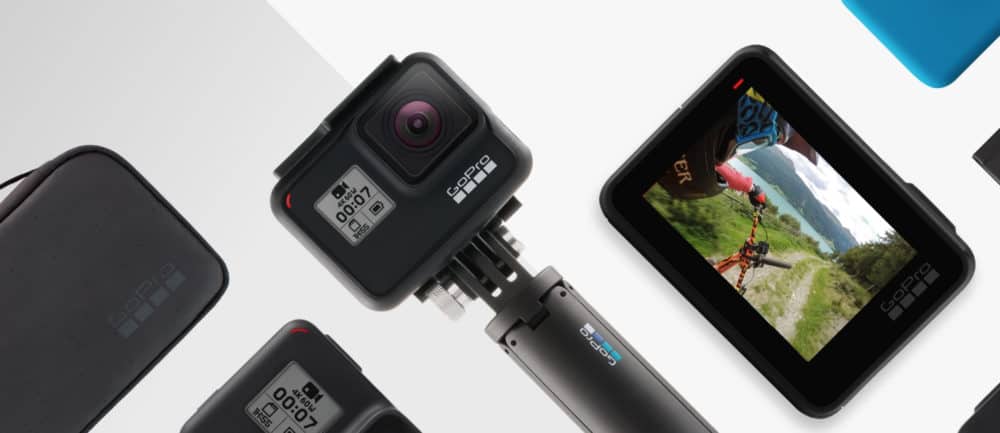 Pin
If you want to capture the best possible action footage, and you want to do it in the best possible quality, with no shaking and/or image fuzziness, you have to be using the GoPro HERO7 – nothing else comes even remotely close to what this action camera can do…
And for $349.99 via Amazon, it's not even that expensive – not when you consider just what it can do versus other, cheaper GoPro alternatives.