Google Has Given Up On Tablets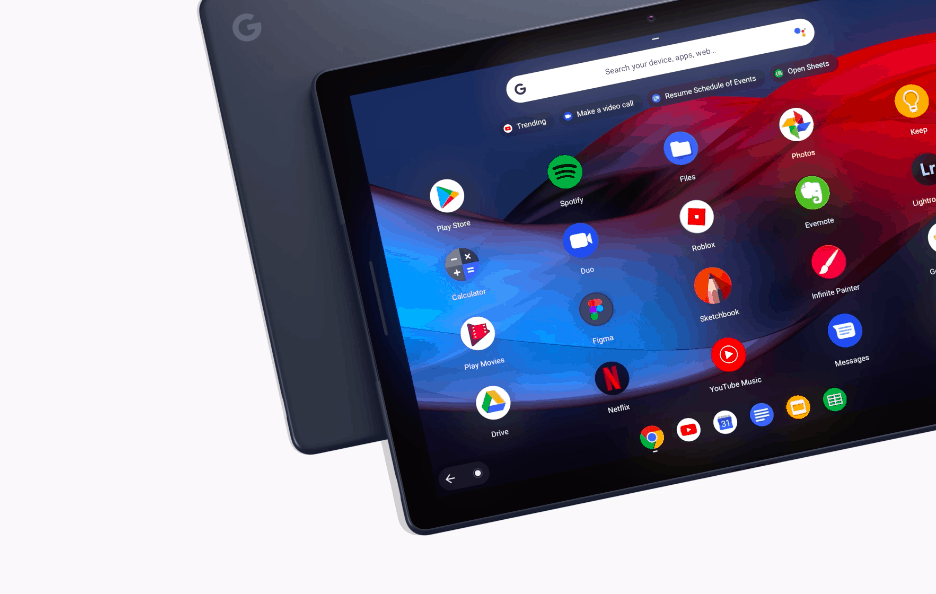 With Apple's dominance of the tablet market, it was always going to be hard to make your product stick, but Google – for a time, at least – made a good go of it. The Nexus 7 tablet was a massive success thanks to its small size and low price, but since then the company has struggled to create a device that can seriously challenge the ever-evolving iPad line. And now, it has finally called time on the whole thing.
According to Business Insider and Computer World, Google is totally retreating from the tablet sector and will instead focus on shaping its Chrome OS-powered hardware efforts on traditional laptop devices, like the Pixelbook. That means Chrome OS laptops in the future, but the company will continue to support its current tablets, like the Pixel Slate.
Following the report, Google's Rick Osterloh, who leads the company's hardware business, confirmed the details on Twitter:
Hey, it's true…Google's HARDWARE team will be solely focused on building laptops moving forward, but make no mistake, Android & Chrome OS teams are 100% committed for the long-run on working with our partners on tablets for all segments of the market (consumer, enterprise, edu)

— Rick Osterloh (@rosterloh) June 20, 2019
Furthermore, Google has revealed that it has canned two tablet products it was developing, moving the majority of the staff working on the projects to the Pixelbook team. The tablets were apparently both smaller than the Pixel Slate were expected to launch this year, but Google was unhappy with the progress being made.
So, while Google is committed to making sure those who own its currently-supported tablets get the best experience possible, it would seem that it has ceded supremacy of the tablet market to its rivals – most notably, Apple.
It's a bit of a shame because, despite its many issues, the Pixel Slate was an interesting device which had the potential to shake up what has become a very 'safe' sector of the tech industry. However, Chrome OS still isn't quite there when it comes to large-form touchscreens, and the fact that there will be no Pixel Slate 2 hints that the company is content to focus its efforts elsewhere, and leave the tablet market entirely to the iPad.
Source: The Verge