Asus Just Solved The Notch Problem In The Best Way
---
---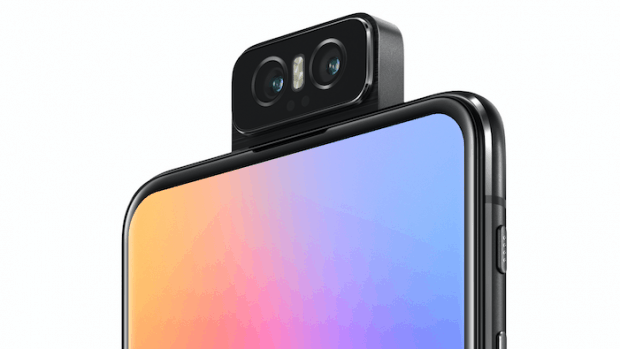 Say hello to the ZenFone 6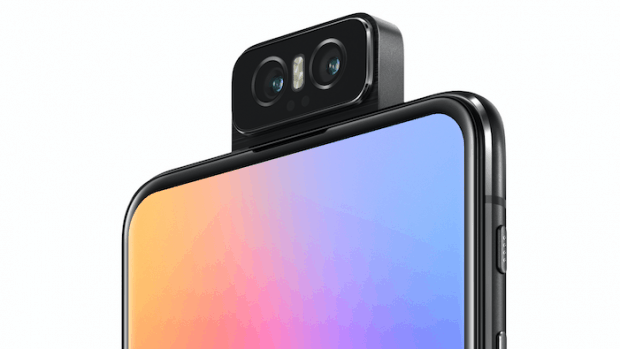 Ever since the 'all screen' revolution kicked off with the Samsung Galaxy S8 and the Xiaomi MiMix, phone makers have been falling over themselves to create the perfect mobile display. Samsung's Infinity screen reduced the bezels down dramatically, while Apple introduced the 'The Notch' – a design feature which, despite losing you some of the screen, has become a pretty common sight on rival phones. Since then we've seen hole-punch displays and pop-up cameras, and the wide range of 'solutions' to this problem proves that the industry is still trying to find the best choice.
Now it's the turn of Asus, which has just lifted the lid on its new ZenFone 6. At first glance, you'll notice that – despite a small bezel at the bottom of the screen – this is an all-display device. Asus has achieved this by including a cool rotating camera which turns the rear-facing camera array into the front-facing camera array – which is genius when you stop and think about it. Why settled for a inferior selfie-cam when you can use the main camera of your handset instead?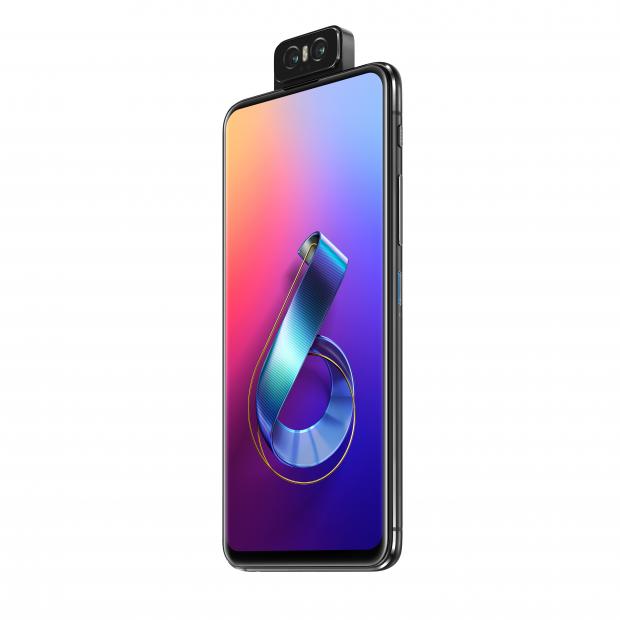 Pin
When it's needed, the camera system flips into view with a bit of whirring (and some optional sounds which can thankfully be disabled). Included is a 48-megapixel main camera and a 13-megapixel wide-angle lens. The housing of the camera housing is constructed out of liquid metal so it's super tough, and if the worse happens and you drop the phone with the camera rotated out, it will automatically fold back in.
However, the really cool stuff is what Asus has included as bonus functions. For example, you can take an 'auto panorama' thanks to the mode which rotates the camera very slowly when held in horizontal mode. It's also possible to control the camera rotating manually, so you can get angled shots when you need them (although we're struggling to think of when that might actually be).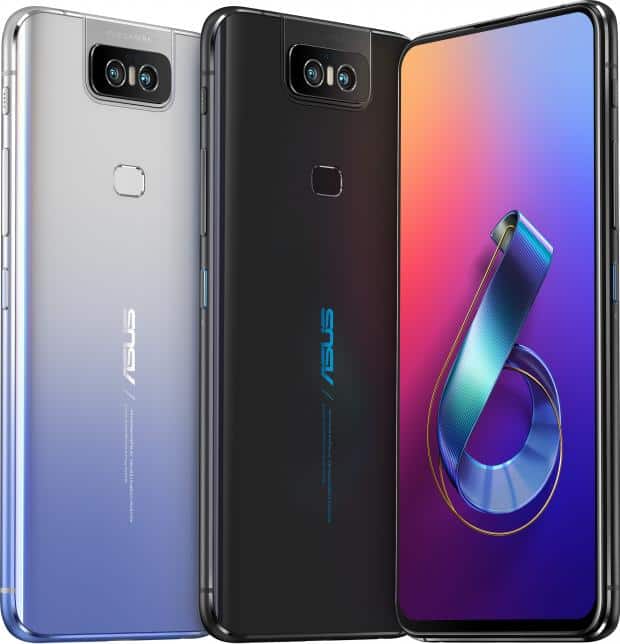 Pin
Things are pretty swell on the inside, too. The ZenFone 6 has a Snapdragon 855 processor, 6GB RAM, 3.5m headphone jack and a roomy 5,000mAh battery. Wireless charging and water resistance are missing, but that's more common than you'd think these days (OnePlus 7, we're looking at you).
What makes this phone really incredible if that Asus is selling it for €499 (although more expensive and higher-storage models are incoming). This is effectively another 'mid-range' phone that boasts flagship specs and features, which makes it a solid rival for the likes of OnePlus 7 and Pixel 3a.
Damien McFerran
Damien McFerran has been covering phones and mobile technology for well over a decade. An Android specialist, as well as an expert reviewer of phones, Damien is one of the best technology journalists working today. He is also editorial director over at the excellent Nintendo Life.