Apple's AirPower Charging Mat is DEAD…
---
---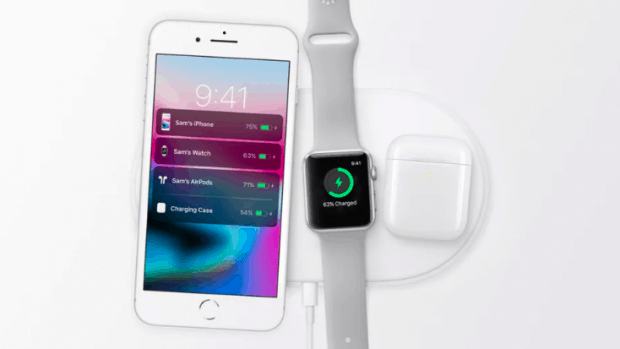 RIP, AirPower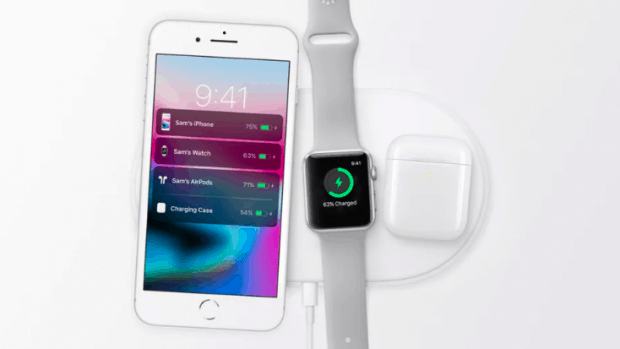 Pin
Apple has just confirmed that it has officially killed its AirPower wireless charging mat, a product it officially announced back in 2017.
AirPower was supposed to be the company's answer for those people who want to charge multiple devices at once; it would top-up your Apple Watch, AirPod headphones, and iPhone without being too fussy about where you happened to place them on the mat itself – thanks to an innovative multi-coil design. The company even showed images of the mat in action, with the iPhone's display showing the relative battery levels of all the items on the mat.
Little wonder then that fans were eagerly awaiting the release of this product, and despite some delays (it was announced alongside the iPhone X), it seemed like it was on track. The Wall Street Journal recently reported that mass production was going ahead; a report that appeared to be verified by the fact that Apple mentioned AirPower on the packaging for the new AirPods wireless charging case.
However, it would seem that the company has taken a last-minute decision and nuked the project. Apple SVP of hardware engineering Dan Riccio said:
"After much effort, we've concluded AirPower will not achieve our high standards and we have cancelled the project. We apologize to those customers who were looking forward to this launch. We continue to believe that the future is wireless and are committed to push the wireless experience forward."
It is believed that Apple's woes relate to the unique multi-coil design and that keeping overheating issues under control proved to be too much of a task. Riccio's closing comment in that statement hints that the company may explore other ways of charging all three products at the same time, but for now, it would seem that AirPower will never see the light of day; what makes this so unusual is that it's an item many Apple fans expected to own in the not-too-distant future, rather than some super-secret prototype which was never released to the public.
For the company to have pulled a device which it had already begun actively promoting is quite a turn-up for the books, and given that AirPower seemed certain to ship very recently, we can imagine it took a lot of guts to pull the plug.
Damien McFerran
Damien McFerran has been covering phones and mobile technology for well over a decade. An Android specialist, as well as an expert reviewer of phones, Damien is one of the best technology journalists working today. He is also editorial director over at the excellent Nintendo Life.