These Are The Most Anticipated Playstation 4 Games: Star Wars, Wolfenstein, Madden & More!
---
---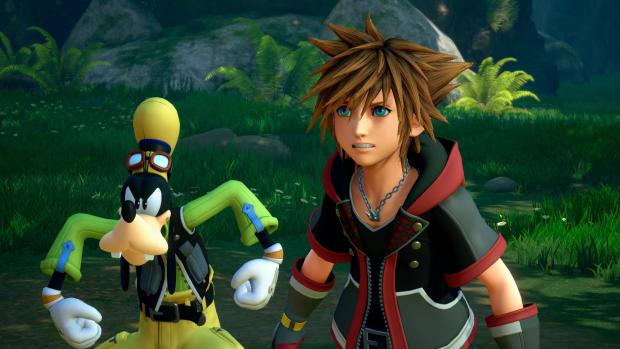 The last several years for console gaming have seen some incredible titles: Overwatch, Star Wars Battlefront 2, Red Dead Redemption 2, Spider-Man, Far Cry 5, Uncharted 4, Doom, Syberia III, Mass Effect Andromeda, Resident Evil 7: Biohazard, Final Fantasy XV, Battlefield 1, Titanfall 2, Sniper Elite 4, Friday the 13th, Prey, and The Last Guardian, just to name a few.
But 2019 is set to outdo them all with some of the most hotly anticipated console games ever. And good news if you're a PS4 fan–virtually every single big game of 2019 will be available on the platform. So, just what games are coming? Here's a list of the best upcoming games of 2019.
Star Wars Jedi: Fallen Order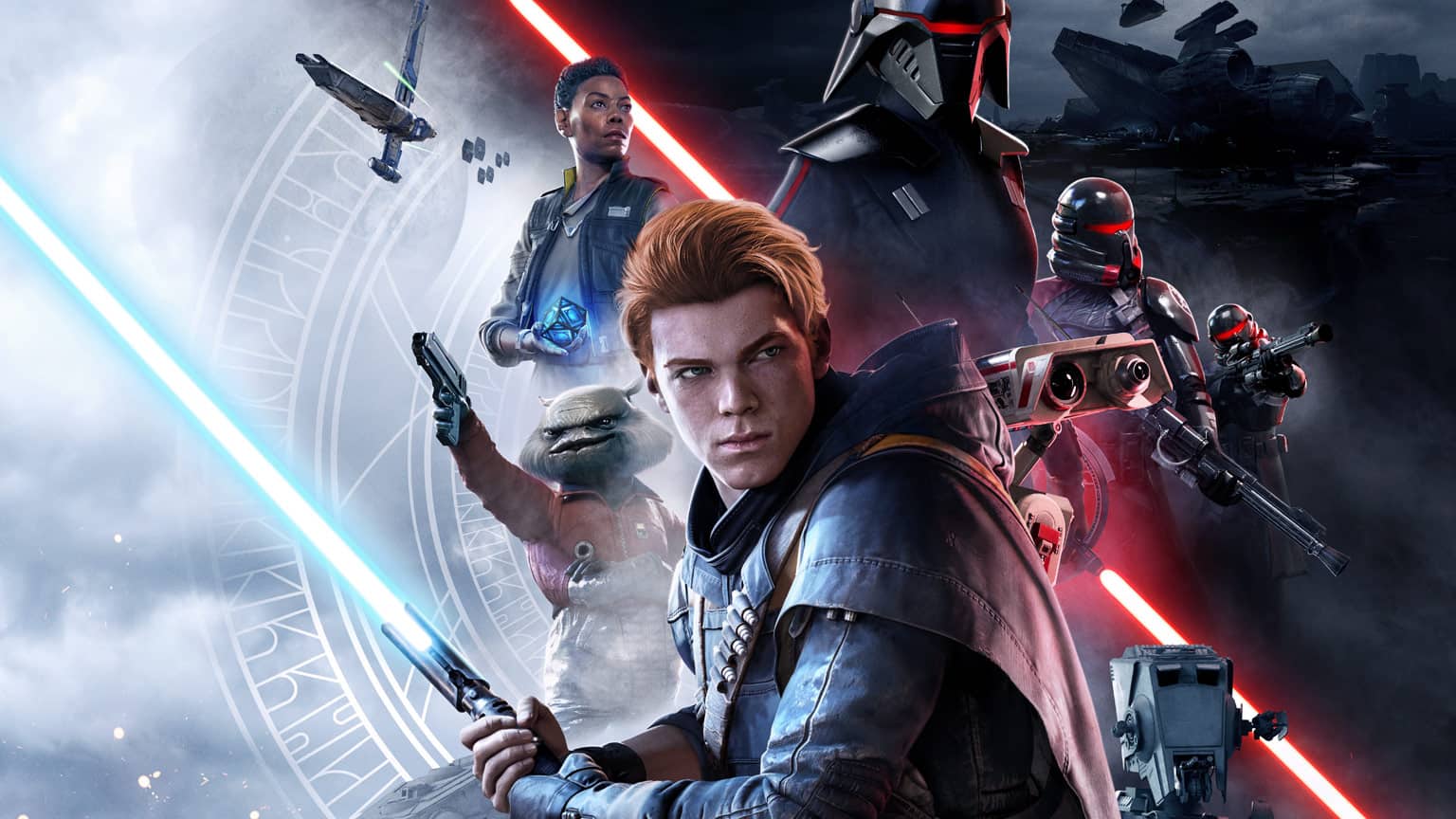 Pin
As a former Padawan on the run from the Empire, you must complete your training before Imperial Inquisitors discover your plan to revive the Jedi Order. Aided by a former Jedi Knight, a cantankerous pilot, and a fearless droid, you must escape the evil machinations of the Empire in a story-driven adventure.
Explore ancient forests, windswept rock faces, and haunted jungles with the freedom to decide when and where you go next. As you unlock new powers and abilities, opportunities open up to re-traverse maps in new ways; leveraging the Force to augment the way you explore. Move quickly, however, as the Empire is actively hunting your every step in their effort to exterminate all remnants of the Jedi Order.
Star Wars Jedi: Fallen Order delivers the fantasy of becoming a Jedi through its innovative lightsaber combat system – striking, parrying, dodging – partnered with a suite of powerful Force abilities you'll need to leverage to overcome obstacles that stand in your way. This combat system is intuitive to pick up, but takes training and practice to fully master.
Wolfenstein: Youngblood

Pin
BJ Blazkowicz, hero of the second American Revolution, is missing. Nineteen years after the events of Wolfenstein II: The New Colossus, BJ has disappeared after a mission into Nazi-occupied Paris. Now, after years of training and guidance from their battle-hardened father, BJ's twin daughters Jess and Soph are forced into action. Team up with a new cast of freedom fighters and brave the unsettling sights and sounds of twisted, alternate reality 1980s Paris.
Madden NFL 20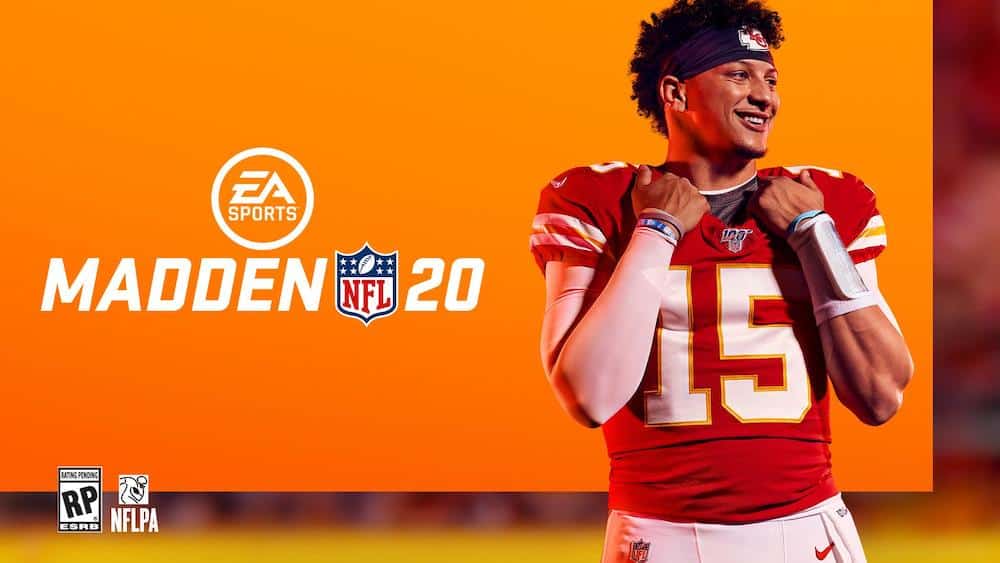 Pin
Create your own superstar QB and dominate the College Football Playoff, skillfully navigate the scouting and draft process, and establish your superstar status with Face of the Franchise: QB1. Forge your legacy as player, coach, or owner in Franchise mode featuring the all-new Scenario Engine. Unpack the ultimate fantasy team-building experience with Ultimate Team. Compete against the best in the Madden Championship series. How you Madden is up to you.
Call of Duty: Modern Warfare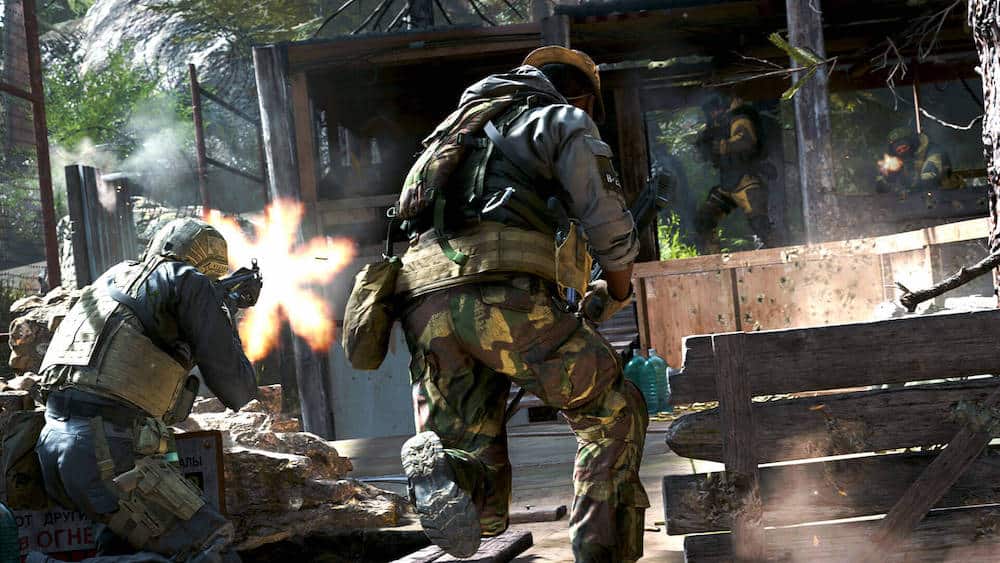 Pin
Call of Duty: Modern Warfare. The stakes have never been higher as players take on the role of lethal Tier One operators in a heart-racing saga that will affect the global balance of power. Call of Duty: Modern Warfare engulfs fans in an incredibly raw, gritty, provocative narrative that brings unrivaled intensity and shines a light on the changing nature of modern war. In the visceral and dramatic single-player story campaign, Call of Duty: Modern Warfare pushes boundaries and breaks rules the way only Modern Warfare can. Players will engage in breathtaking covert operations alongside a diverse cast of international special forces and freedom fighters throughout iconic European cities and volatile expanses of the Middle East.
Dead or Alive 6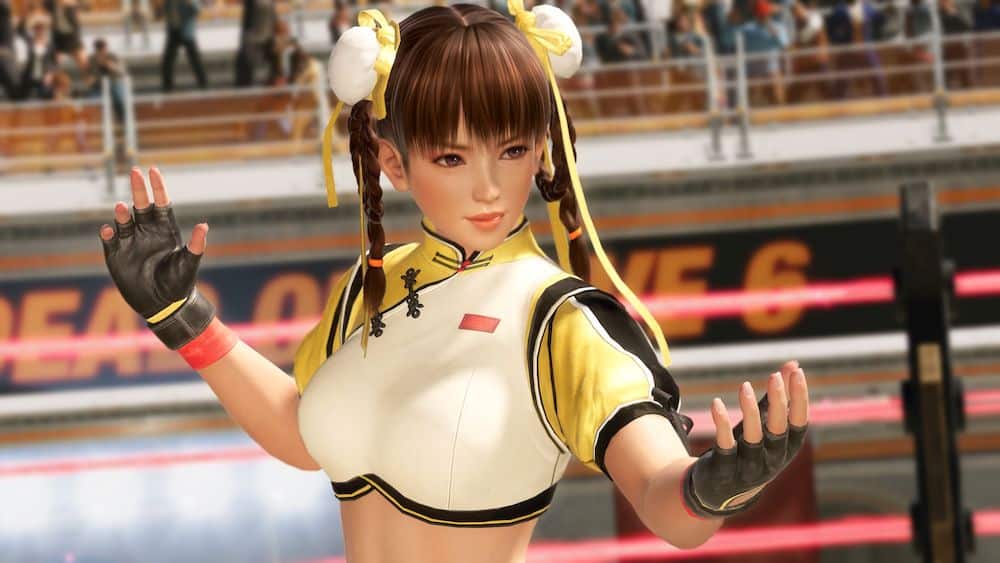 Pin
DOA is back for its sixth installment–and it looks better than ever. Fan-favourite fighters Helena Douglas, Hayate, Kasumi, Ryu Hayabusa, Zack and Jann Lee are set to return. Fight in two new locations which have been scouted to host key matches in the sixth DOA tournament; the remarkable DOA Colosseum, complete with three bold statues showcasing famous fighting stances, and The Throwdown, a gritty back street where raw unfiltered fighting can take place in its prime.
The return of the fan-favourite 'Mass Destruction', allows fighters to use the environment in their attacks! Select locations, such as The Throwdown, ALSO allow the live audience to get even closer to the action than ever before – with some unruly fans breaking the rules and pushing fighters back into the centre of the ring; this tournament is set to be one of the most entertaining ever hosted by DOATEC.
Days Gone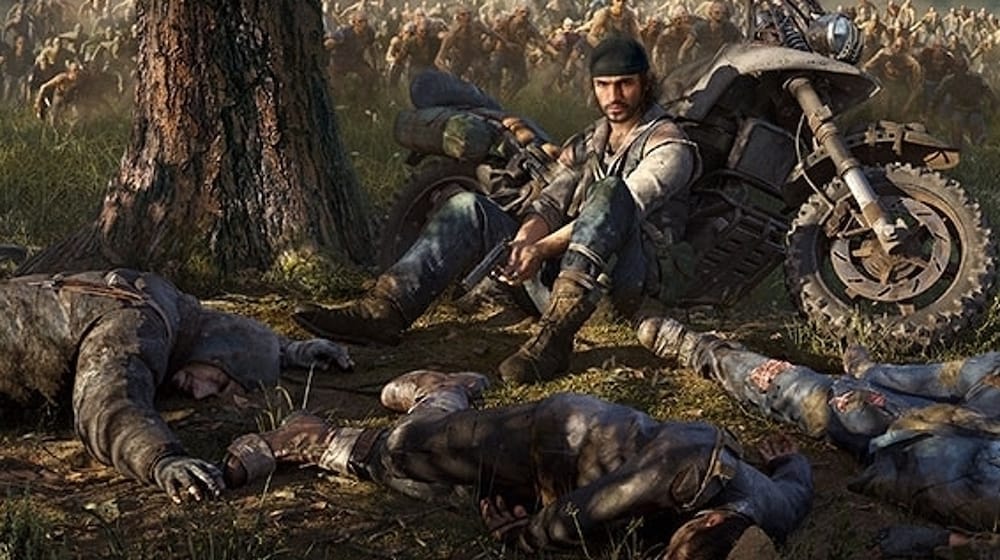 Pin
This action-adventure survival horror video game is set in a post-apocalyptic open world. Two years have passed since a pandemic has overrun the world turning most people into zombie-like creatures. You play a man who prefers to live on the open road instead of in human encampments.
The game's official description: "Take on the role of former outlaw biker Deacon St. John: a drifter, a bounty hunter, a wandering vestige of humanity. In world devastated by a global pandemic St. John eschews the 'safe' wilderness encampments set up by mankind's last survivors and takes his chances on the broken roads. Set against the scarred, volcanic backdrop of the Pacific Northwest, Days Gone invites you to explore a world ravaged by degenerate human monsters known only as Freakers. Fight your way across the desolate landscape in search of supply, resources and, above all else, a reason to go on."
Resident Evil 2 (Remake)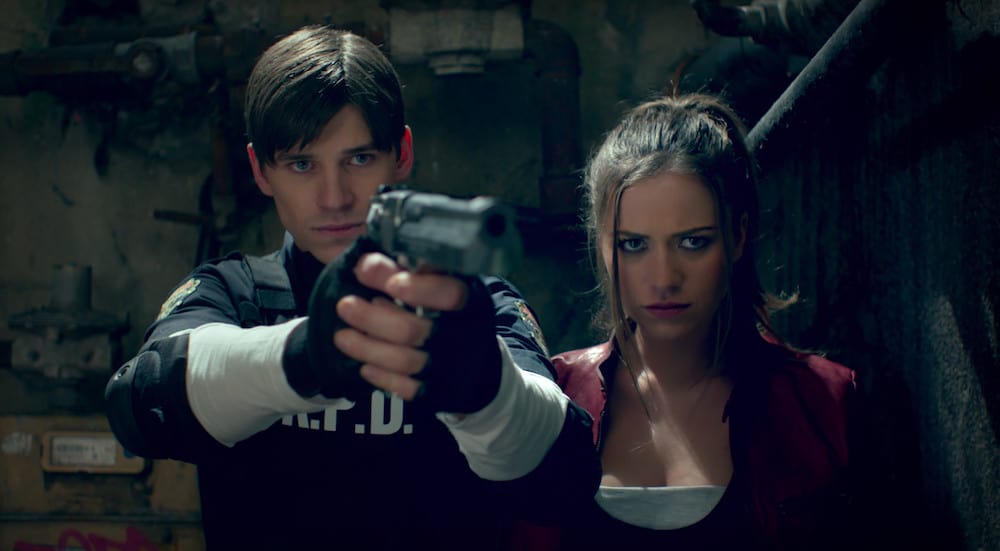 Pin
The original Resident Evil 2 was released in 1998 and has sold over 4,960,000 copies. The action centers around rookie cop Leon Kennedy and college student Claire Redfield as they fight to survive a mysterious viral outbreak within Raccoon City. The 1998 original was hailed as a gaming masterpiece and propelled Resident Evil into mainstream pop culture and the entertainment you know today.
Horror, tension, characters, narrative and more. The survival horror masterpiece that captivated the world returns reimagined in January 2019. The characters, environments, and story have all been rebuilt from the ground up to create a terrifying world that feels both nostalgic and new.
Kingdom Hearts 3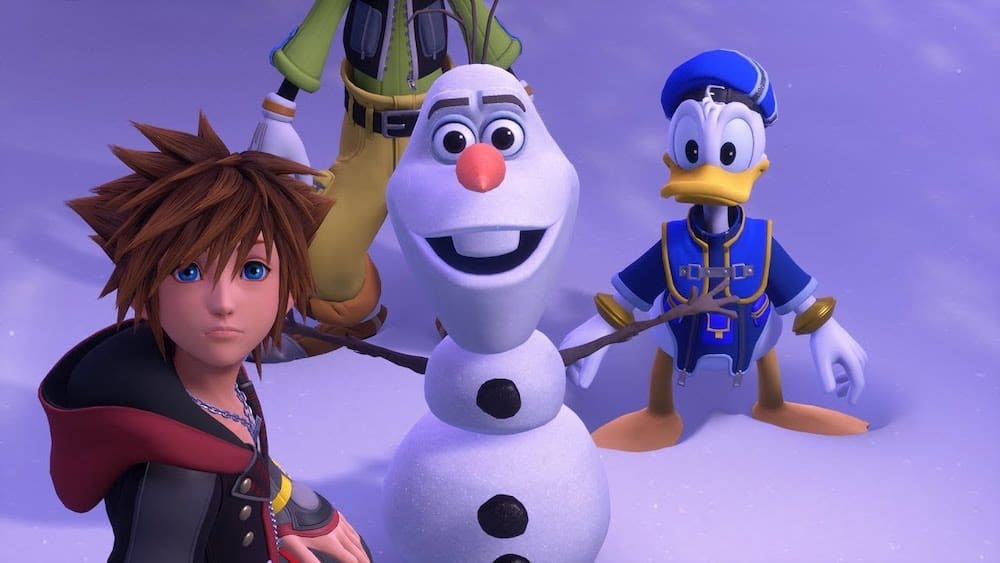 Pin
KINGDOM HEARTS 3 tells the story of the power of friendship as Sora and his friends embark on a perilous adventure. Set in a vast array of Disney and Pixar worlds, KINGDOM HEARTS follows the journey of Sora, a young boy and unknowing heir to a spectacular power. Sora is joined by Donald Duck and Goofy to stop an evil force known as the Heartless from invading and overtaking the universe.
Anthem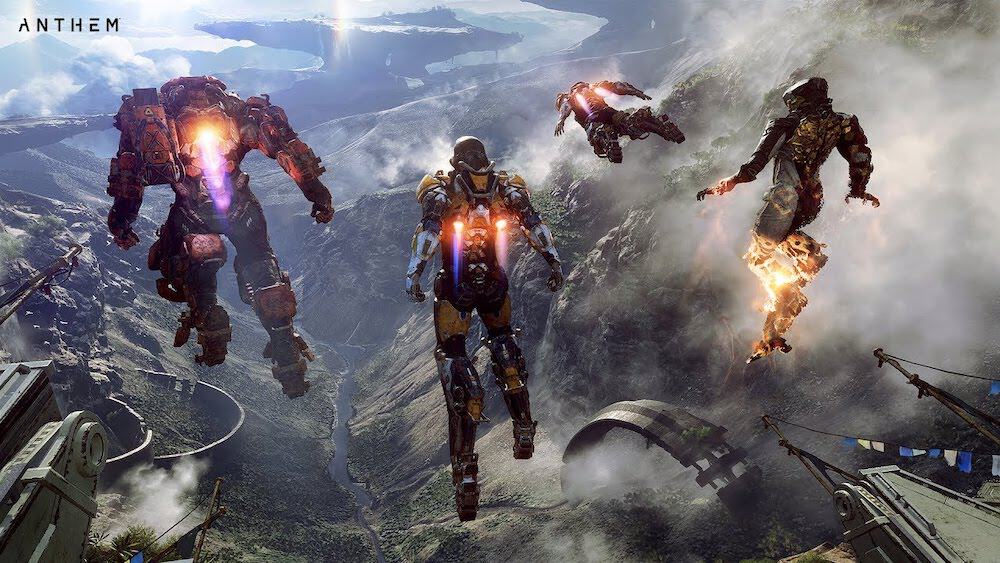 Pin
Anthem is the upcoming online multiplayer action role-playing video game from BioWare (Star Wars: Knights of the Old Republic). The game is set in an open world environment in which the player is outfitted in exosuits called Javelins you use to fight beasts and marauders.
The game's official description: "In this shared-world action-RPG, you and your friends are Freelancers—the bold few with the courage to leave civilization behind, explore a landscape of primeval beauty, and confront the dangers you find. Up to four players band together to take on whatever perils you discover as a heroic team. As your friends support you in your journey, so do your victories and rewards benefit your friends. Wield an arsenal of Javelin exosuits, each equipped with unique weapons and abilities. Customize them with gear you earn and craft, then use them to fly, leap, and climb through a contiguous open world."
Devil May Cry 5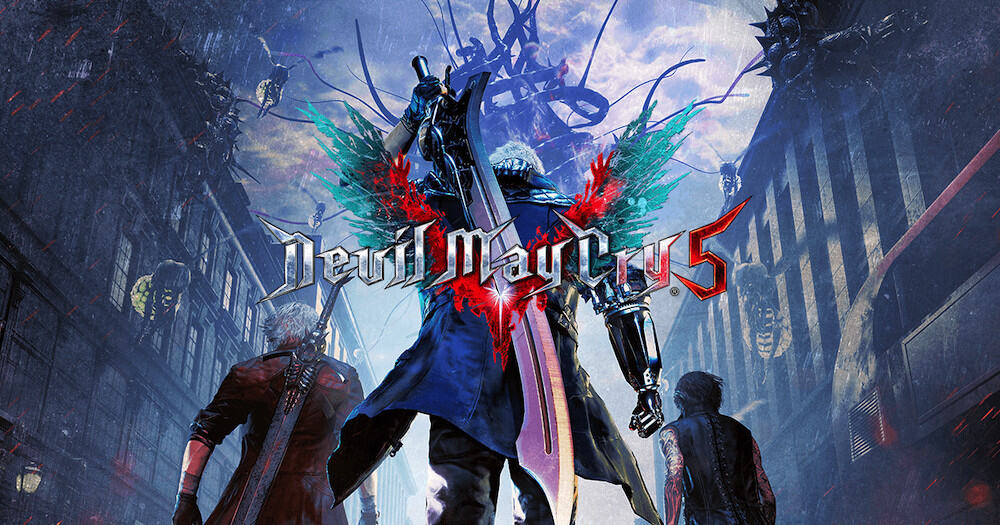 Pin
The Devil you know returns in this brand new entry in the over-the-top stylish action series! Prepare to get downright demonic with three unique, playable characters in this signature blend of high-octane stylized action and otherworldly imagery the series is known for. Director Hideaki Itsuno and the core team have returned to create the most insane, technically advanced and utterly unmissable action experience of this generation.
The Division 2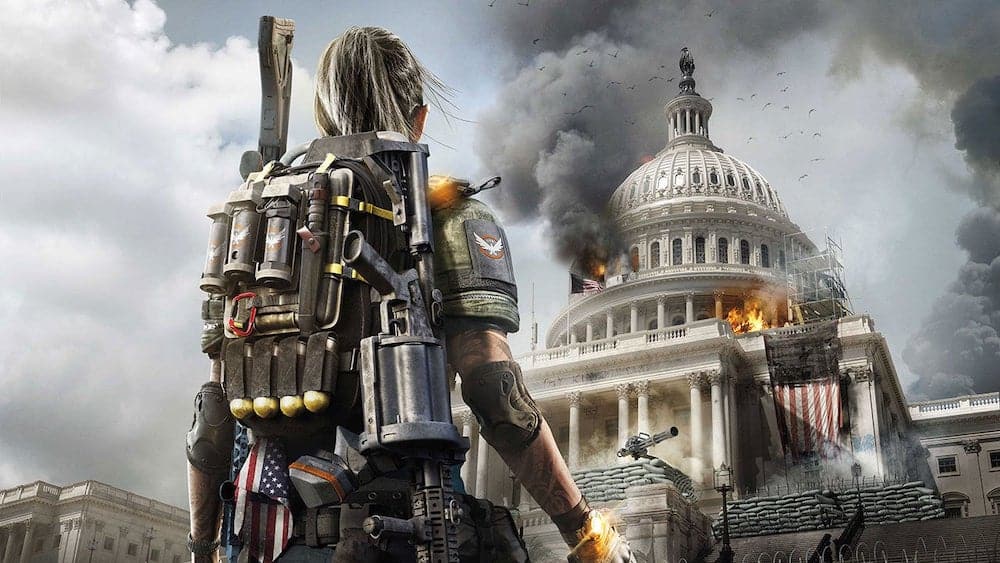 Pin
Seven months have passed since a deadly virus hit New York City and the rest of the world, crippling the population. When the virus hit, The Division, a unit of civilian sleeper agents, were activated as the last line of defence. Since then, Division agents have been fighting relentlessly to save what remains. For The Division, the stakes are higher than ever. Washington, D.C. – the most heavily protected city on earth – is at risk, leaving the entire nation on the brink of collapse. If Washington, D.C., is lost, then the nation falls. As a Division agent who has been in the field for seven months, you and your team are the last hope to stop the fall of society after the pandemic collapse.
Developed by Ubisoft Massive and the same teams that brought you Tom Clancy's The Division, Tom Clancy's The Division 2 is an online open world, action shooter RPG experience set in a collapsing and fractured Washington, D.C. This rich new setting combines a wide variety of beautiful, iconic, and realistic environments where the player will experience the series' trademark for authenticity in world building, rich RPG systems, and fast-paced action like never before.
Sekiro: Shadows Die Twice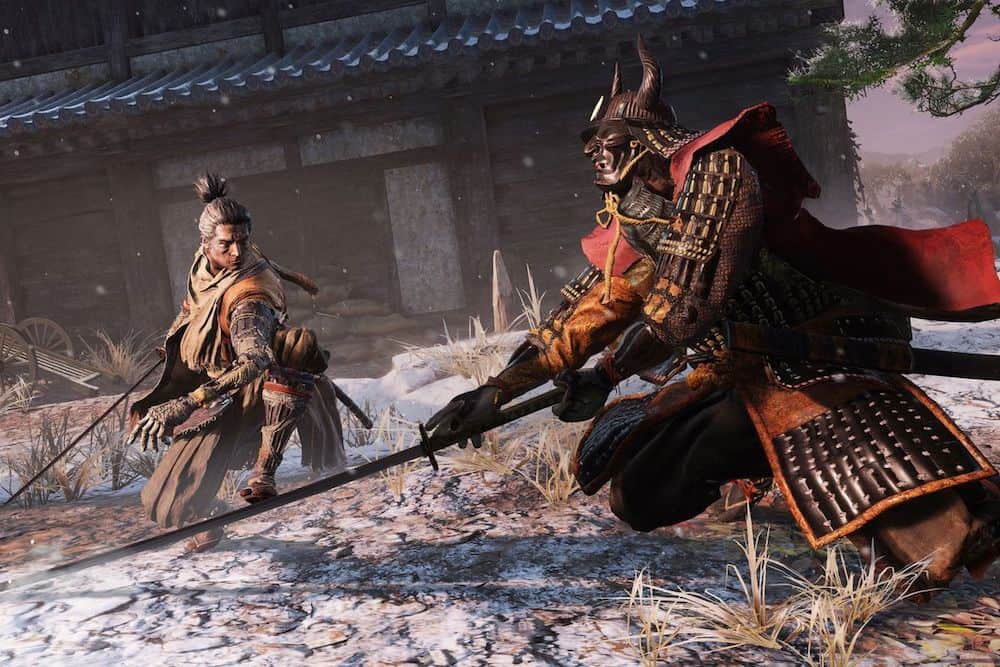 Pin
Carve your own clever path to vengeance in an all-new adventure from developer FromSoftware, creators of Bloodborne and the Dark Souls series. In Sekiro: Shadows Die Twice you are the "one-armed wolf", a disgraced and disfigured warrior rescued from the brink of death. Bound to protect a young lord who is the descendant of an ancient bloodline, you become the target of many vicious enemies, including the dangerous Ashina clan. When the young lord is captured, nothing will stop you on a perilous quest to regain your honor, not even death itself.
Explore late 1500s Sengoku Japan, a brutal period of constant life and death conflict, as you come face to face with larger than life foes in a dark and twisted world. Unleash an arsenal of deadly prosthetic tools and powerful ninja abilities while you blend stealth, vertical traversal, and visceral head to head combat in a bloody confrontation. Take Revenge. Restore your honor. Kill Ingeniously.
Michael Grothaus
Apple expert and novelist,
Michael Grothaus
has been covering tech on KnowYourMobile for the best part of 10 years. Prior to this, he worked at Apple. And before that, he was a film journalist. Michael is a published author; his book Epiphany Jones was voted as one of the best novels about Hollywood by
Entertainment Weekly
. Michael is also a writer at other publications including 
VICE
and 
Fast Company.