Pokémon Sword And Shield Are Coming To Switch This Year
---
---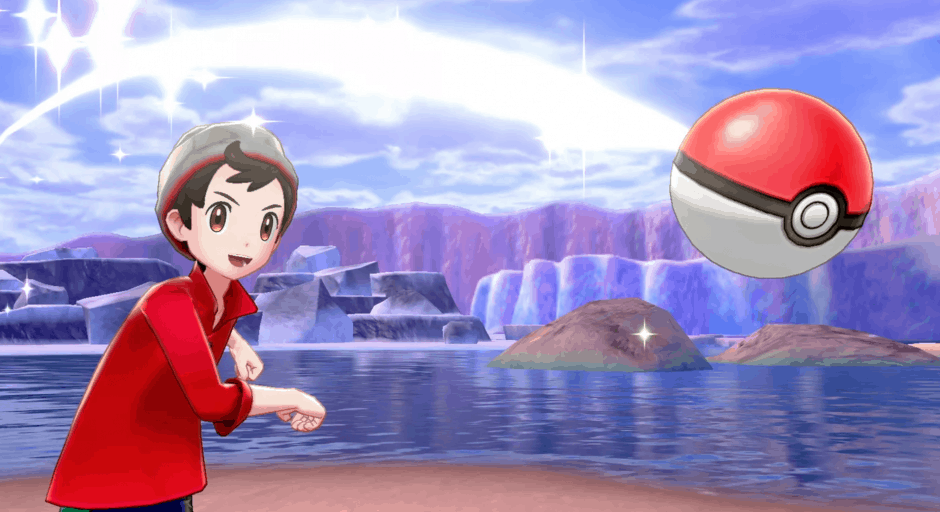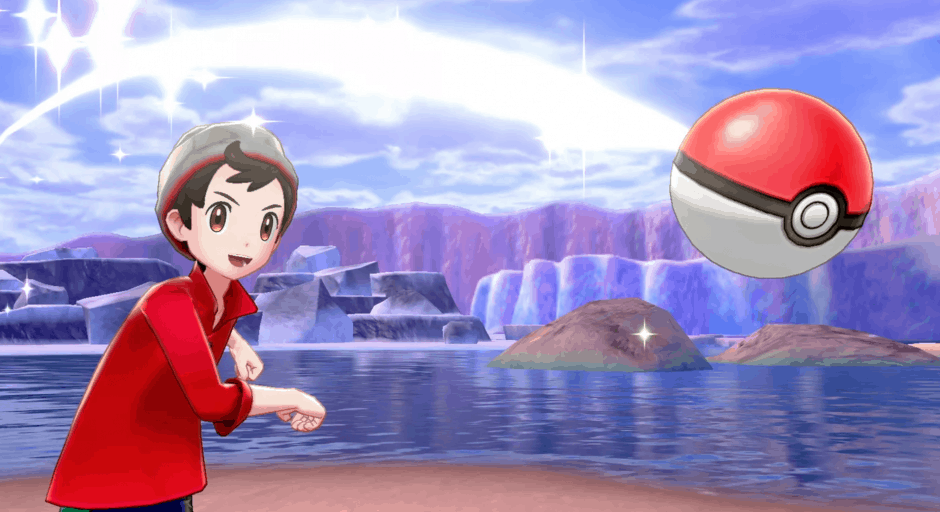 Pin
Gotta catch 'em all!
Nintendo and The Pokémon Company have finally revealed more details about the upcoming mainline Pokémon for Nintendo Switch.
This all-new entry – which marks the beginning of Generation 8 and will feature a host of new monsters to catch – will come in two flavours, as is the tradition. Pokémon Sword and Pokémon Shield are the titles, and these hint at an 'attack' and 'defence' concept behind the core gameplay, although this is just speculation at this point as nothing has been shown which proves this theory.
The seven-minute Pokémon Direct broadcast was packed with detail. The games will take place in a brand-new region known as Galar, which, with its castles, green fields and rural setting, appears to be based on the United Kingdom. The three starter Pokémon have also been revealed – they are the monkey Grookey, the super-fast rabbit Scorbunny, and frog-like water Pokémon Sobble. You'll pick one of these 'mon when you begin the game.
Plenty of footage of the game and its locations was shown off, and it suggested that the game will carry on the look established by last year's Pokémon: Let's Go titles on Switch, which were remakes of the very first Pokémon game from the '90s. However, the big change this time around is the complexity of the environments; locations in Sword and Shield have hills, giving them a welcome verticality that has been missing from the series so far.
It would also seem that the game retains the capture system that was introduced in the Let's Go games, which means it could be compatible with the Pokéball Plus accessory that launched last year. Shaped just like the famous balls in the game, this doubles as a controller and a Pokémon GO add-on, allowing you to catch monsters in the smartphone game without having the phone in your hand.
Nintendo has always maintained that this new Pokémon adventure would launch in 2019, but some were concerned that the late nature of the reveal would mean a delay of some kind. However, the trailer says Pokémon Sword and Shield will be available at the end of the year, which will make the already-popular Switch even more in-demand this Christmas.
It is expected to be joined by Animal Crossing, which should give Nintendo a pair of hits that will ensure solid sales in 2019 and beyond.
Damien McFerran
Damien McFerran has been covering phones and mobile technology for well over a decade. An Android specialist, as well as an expert reviewer of phones, Damien is one of the best technology journalists working today. He is also editorial director over at the excellent Nintendo Life.