PlayStation Classic Journey Comes To iOS
---
---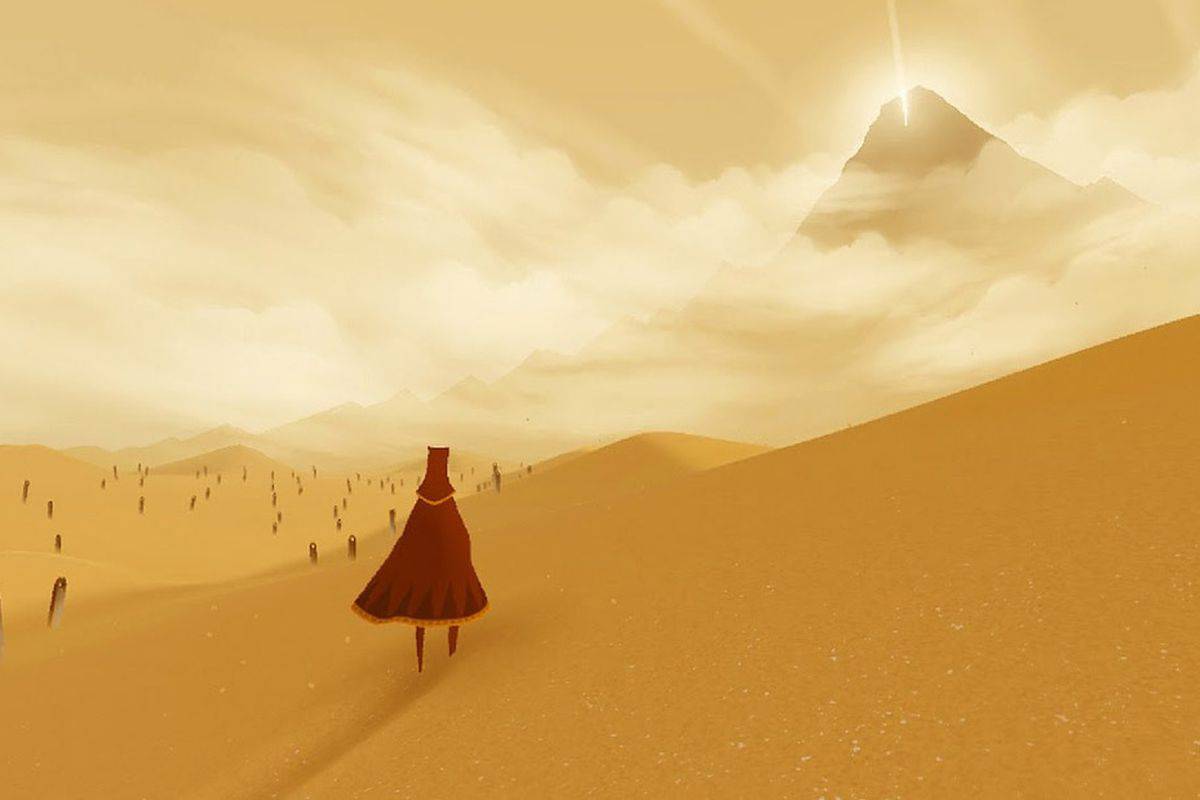 Mobile gamers, rejoice – one of the best PlayStation 3 games ever made has suprise-launched on iPhone and iPad.
Thatgamecompany's Journey launched on the PlayStation 3 back in 2012, and was later ported to the PlayStation 4 in 2015. Hailed as an instant classic upon its initial release, the game is a short but impactful adventure in which you play a mysterious figure whose single aim is to reach a distant mountain. 
During this titular journey, you'll encounter strange beings and atmospheric locations, and there's even the chance that you'll run into another human player along the way; however, communication is limited to yells and shouts, which makes co-operation tricky but ultimately rewarding.
Indeed, the multiplayer side of the game is what makes it so unique; it is designed to encourage cooperation rather than competition, allowing players to feel a connection with one another while exploring the world around them. All of this was intended to engender a feeling of humanity between players – a rare situation in today's gaming climate – and to this end the game is stripped-back, with no other tasks other than to reach the mountain.
Journey by @thatgamecompany is now available on the App Store // https://t.co/3X3xR5avMG pic.twitter.com/UZkMMwNOgN

— Annapurna Interactive (@A_i) August 6, 2019
While many games create tension through danger and risk, Journey is a totally laid-back affair, and creates a sense of wonder and exploration during its short run time. The game's soundtrack – superbly composed by Austin Wintory – adds much to the experience; it responds to you in-game actions and the way in rises and falls as the game ebbs and lows remains one of the most accomplished uses of music in any video game, ever.
At the time of release, Journey was showered with praise and awards; at the 16th Annual D.I.C.E. Awards, the game scooped a total of 8 awards, including "Game of the Year", "Outstanding Innovation in Gaming", "Casual Game of the Year", "Outstanding Achievement in Game Direction", "Outstanding Achievement in Art Direction", "Outstanding Achievement in Online Gameplay", "Outstanding Achievement in Original Music Composition", and "Outstanding Achievement in Sound Design".
Journey costs $4.99 / £4.99 and is available to download now. It joins fellow thatgamecompany title Flower (originally released on PS3 in 2009) and Sky: Children of the Light, which it released in July this year.
Damien McFerran
Damien McFerran has been covering phones and mobile technology for well over a decade. An Android specialist, as well as an expert reviewer of phones, Damien is one of the best technology journalists working today. He is also editorial director over at the excellent Nintendo Life.