TurboVPN vs NordVPN – Which is The #1 Best Option?
---
---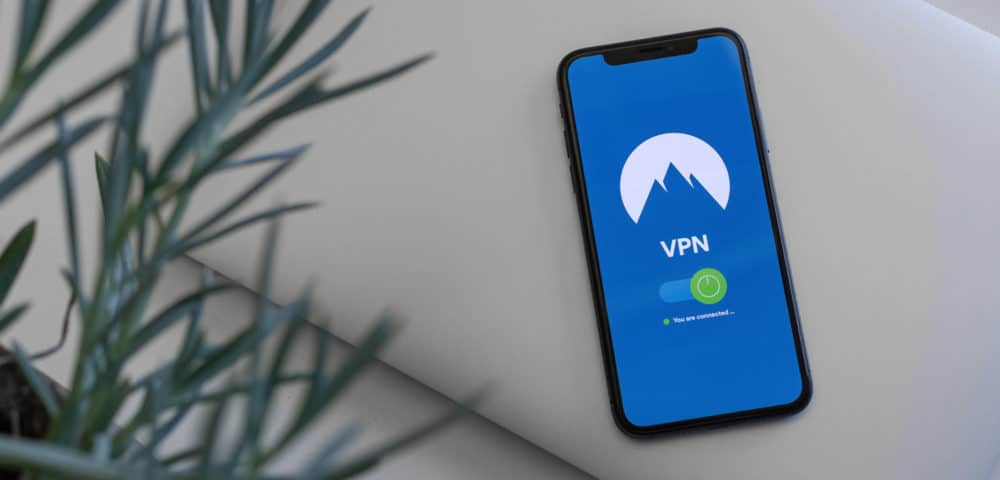 TurboVPN is a popular free VPN option, but how does it compare to big dogs like NordVPN? Let's find out, shall we…
---
TurboVPN vs NordVPN – Quick Overview
Having used both NordVPN and Turbo VPN extensively over prolonged periods of time, I can confirm that – in most areas – NordVPN is the superior provider out of these two companies.
The main areas where NordVPN beats TurboVPN are speed (NordVPN is much faster), no logging policy (NordVPN is 100% no-logs), and overall usability – NordVPN works seamlessly across multiple device types, including phones, desktop PCs, laptops, and tablets.
If you want speed, security, and the ability to run a VPN on multiple devices – up to six, in this case – then go with NordVPN. In the context of these two VPNs, NordVPN is the winner by a Texas mile. Period.
NordVPN
From Less Than $3 / £3 a month
Based in Panama, NordVPN has a strict no-logging policy, so none of your data or browsing sessions are stored. It'll unlock Netflix, HULU, Amazon, and iPlayer. And NordVPN runs on the OpenVPN protocol and features double AES-256-bit encryption, which is the very same standard used by the US government to keep all its secrets locked away from public view. In terms of security and privacy, this is about as good as it gets.
Pros:
100% No-Logs

Unlocks Netflix, Disney, HULU & Amazon

Simple To Use

Very Fast

Works on All Major Platforms

Account Includes 6 Installs

Market-Leading Encryption
VIEW LATEST DEALS
---
VPN Protocols
TurboVPN – Unlike most free VPNs, TurboVPN uses the best-in-class OpenVPN tunneling protocol, which is an open-source system that is the benchmark for security right now. It also uses NSA-grade AES-256 encryption. And for a free VPN, this is very impressive.
NordVPN – NordVPN uses similar technologies and protocols, so you're in very good hands. Nord uses both OpenVPN tunneling protocol and AES-256 encryption. But unlike TurboVPN, Nord is not a free VPN.
Winner – Draw
VPN Speed
TurboVPN – Security and encryption are one thing, but you need decent speeds in order to maintain good service. And, sadly, TurboVPN, despite its name, is anything but fast – it is one of the slowest VPNs we have ever tested (6.31 Mbps). And that's not what you want…
NordVPN – NordVPN, on the other hand, is the exact opposite; you're looking at very impressive speeds – anywhere from 74Mbps to 80Mbps, depending on your connection. And that's the top 1% with respect to speed.
Winner – NordVPN
Encryption
TurboVPN – Both TurboVPN and NordVPN have similar encryption; they use AES-256 encryption. This is the same encryption the US government uses to protect its data, so it's very, very good. And for a free VPN, this level of security is very impressive.
NordVPN – NordVPN's encryption and security are IMMENSE. It uses both OpenVPN and AES-256, but unlike other VPNs, it adds in a second layer of security by routing your connection through two VPN servers before connecting to a web page. For the security-conscious, this level of protection is essentially the gold-standard.
Winner – NordVPN
Logging Policy
TurboVPN – TurboVPN's privacy policy doesn't make for very nice reading. It confirms that TurboVPN shares your data with third-parties and other networks, which isn't good. On top of this, even if you go with the premium version, you're still open to having your data shared. And you 100% DO NOT want this.
NordVPN – NordVPN does not log your data, nor does it track you. This fact is explicitly outlined inside its privacy policy. If you want your data completely secure and anonymous, then NordVPN is the one to go for – all free VPNs track and log your data.
Winner – NordVPN
Device Support
TurboVPN – TurboVPN's performance in this context is terrible; you can only install it on mobile devices. There is currently no support for PCs or anything else, which kind of sucks because you have multiple devices that connect to the web in your home.
NordVPN – NordVPN works on all types of devices, from phones to PCs and laptops, and tablets. Basically, if it has a screen and an internet connection, NordVPN will work on it. And this, alongside its speed and security, is why NordVPN is considered the #1 VPN right now.
Winner – NordVPN
TurboVPN vs NordVPN – Results…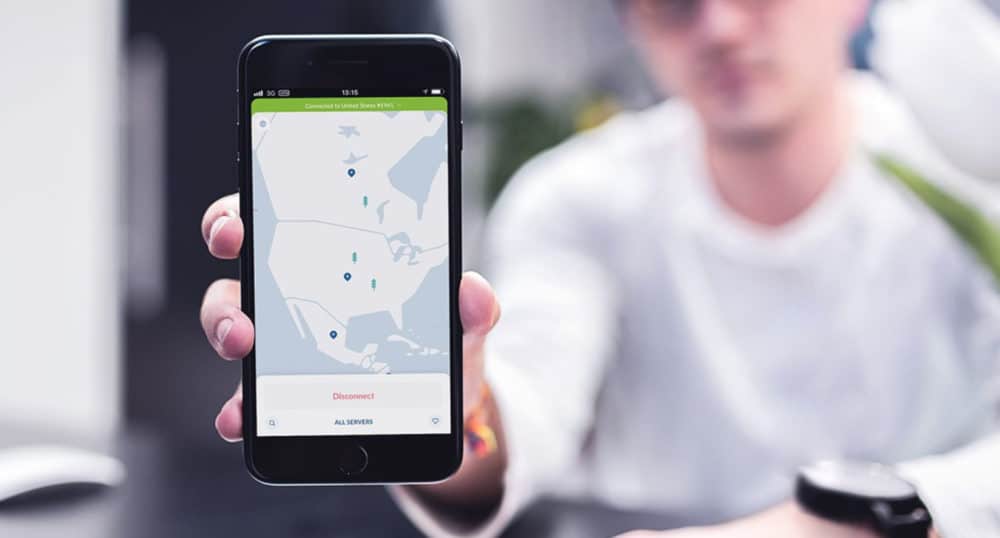 Pin
It's pretty cut-and-shut, really. NordVPN is a vastly superior VPN than TurboVPN whichever way you slice it. Nord is faster, more secure, and it works on more devices, meaning you can have it set-up on your phone, tablet, and PC/laptop.
NordVPN's biggest USP, however, is speed (it is RAPID in comparison to TurboVPN) and its military-grade encryption and security protocols which will keep your connection safe even on open, public WiFi networks. Both will access Netflix too, but with NordVPN you'll actually be able to stream 4K content, thanks to its 74Mbps download speeds.
MORE: Click Here For Our Guide To The #1 "No Log" VPN Providers
TurboVPN barely got above 6Mbps in our tests, which is terrible. That kind of speed will also make streaming and downloading the content next to impossible, as it is far too slow. And this is why it ALWAYS pays to go with a proper, paid-for VPN over a free one.
NordVPN is the #1 VPN on the planet right now – for speed, security, and support, it is more or less untouchable right now. If you value speed, security, value for money, and you don't want your data logged and sold to the highest bidder, you'll want to go with NordVPN.
Why You Shouldn't Use Free VPNs
Free VPNs might sound like a good idea. They don't cost you any money, after all, and you can access things like Netflix and torrent sites like PirateBay. But as the old saying goes: there's no such thing as a free lunch…
Free VPNs like TurboVPN make money by selling and sharing your data with third-parties – ad networks, for instance. On top of this, TurboVPN is based in China and China does not play by the rules when it comes to data protection and safety. There is NO regulation there, so you hand over your data at great risk.
Back in 2015, Hola VPN, for instance, was found to be using its customers' connections as end-points. It was USING their customers to expand their bandwidth, as well as selling on their data to third-parties. This was a scandal, but because VPNs outside the west aren't regulated this kind of thing still goes on…
Bottom line: if you value your privacy and data, DO NOT USE free VPNs. Not unless you want your private data being shared with potentially nefarious third-parties. Use a proper VPN with a proper, robust privacy policy like NordVPN. That way, you get the best speed and overall performance, as well as peace of mind for your data.
Top VPN Providers Right Now
| VPN | RATING | NOTES | BEST DEALS |
| --- | --- | --- | --- |
| ExpressVPN | 100% | ExpressVPN also boasts very impressive speeds, making it an ideal choice for those wishing to watch Netflix in 4K. Out of all the VPNs inside our top three picks, ExpressVPN is the newest. It is also one of the best too – VIEW ALL PLANS | [maxbutton id="26"] |
| NordVPN | 100% | On top of its excellent security, NordVPN is also devilishly quick too; you'll hardly even notice you're running it. Add in that it is great for accessing services like Netflix and bypassing geo-restricted web content and you're basically looking at the best VPN package on the planet right now – VIEW ALL PLANS | [maxbutton id="25"] |
| SurfShark | 90% | SurfShark isn't quite as fast as NordVPN. Still, if you're after a VPN solely for torrenting and P2P, then SurfShark is definitely worth a look, as it is one of the best in the business right now for this kind of thing – VIEW ALL PLANS | [maxbutton id="27"]  |
You can read our full guide to The Best VPNs right now, but the VPNs listed in the table are the top-rated, most trusted VPN networks you can use in 2019.
We personally use NordVPN, simply because it is the best for speed and overall security and encryption. I have been a customer of NordVPN's for over two years now and I haven't had a single issue with speed or connections during that time, which is why NordVPN is currently ranked #1 in our guide to the best VPNs for right now.
Does Apple make a VPN? Here's what you need to know about iCloud Private Relay.
Richard Goodwin
Richard Goodwin has been working as a tech journalist for over 10 years. He is the editor and owner of KnowYourMobile.