This Camera App Removes You From Your Photos
---
---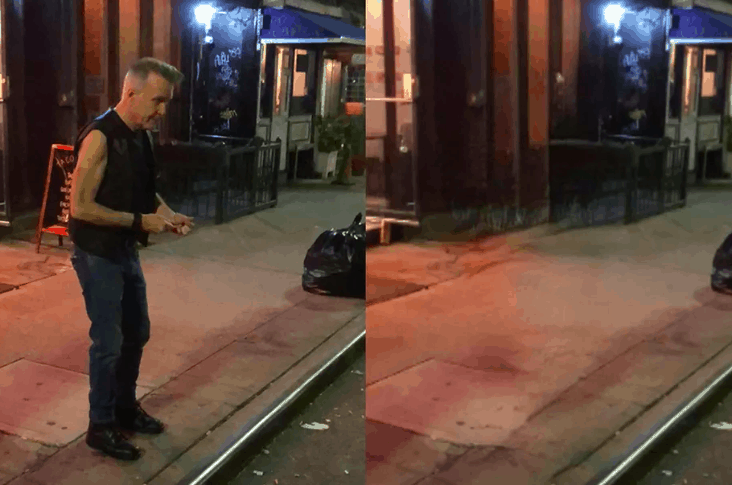 In an age where people are falling over themselves to get into as many selfies as possible, it seems odd to come up with an app which is focused on totally removing human beings from your photos – but that's exactly what Bye Bye Camera is.
Spotted by The Verge – which found the app via Twitter user Prosthetic Knowledge – Bye Bye Camera uses AI routines to analyse a scene and remove humans. "The Bye Bye Camera app is the camera for the post-human era. Every picture you take automatically removes any person," says the App Store description.
Take A Selfie Without Yourself
It's the work of Damjanski (that's the only name they give), who jokes that the idea behind the app is that you can finally "take a selfie without yourself." Damjanski is part of Do Something Good, a collective of coders who pool their talents to come up with unique software.
Before you get ideas of this app tidying up your scenic shots to create real works of art, it's worth noting that Bye Bye Camera – which costs £2.99 to download on iOS – is far from perfect. It takes a while to work and the end results aren't always effective; the removal process often results in smudges where the subject used to be, and the app is easily confused by certain elements, such as shadows and hair.
"When it works, great; when it doesn't, it's also funny"
Still, that's all part of the charm, according to Damjanski. As he tells The Verge, it's amusing to see the app fall on its face. "I actually really like it when it f**s up," he says. "I'm like a small child — I've been taking images all the time. And when it works, great; when it doesn't, it's also funny."
If you fancy giving Bye Bye Camera a spin, you can download it from the iOS App Store now. It's currently sitting on a 2.8 star rating, with some buyers lamenting the lack of features and inconsistent performance – but by supporting the app now, you're giving Damjanski and his friends at Do Something Good the incentive to improve it over time.
Damien McFerran
Damien McFerran has been covering phones and mobile technology for well over a decade. An Android specialist, as well as an expert reviewer of phones, Damien is one of the best technology journalists working today. He is also editorial director over at the excellent Nintendo Life.