The 5 Best iPhone Apps For Customizing The iOS 14 Home Screen In 2020 – Widgets Everywhere!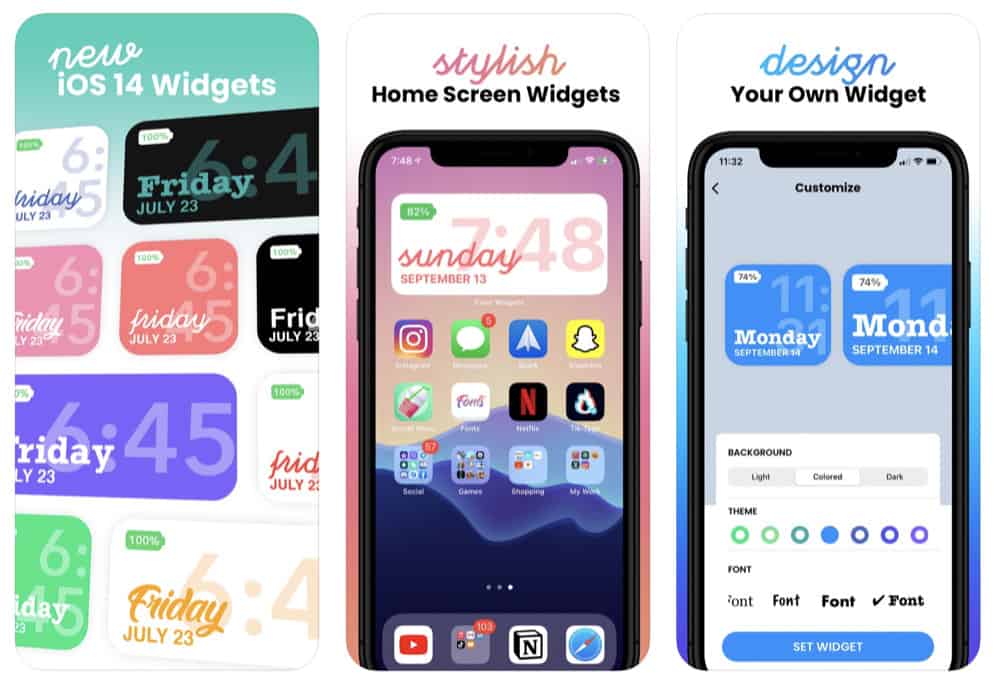 iOS 14 has been released and the breakout feature is, without a doubt, home screen widgets. We've told you how to use iOS 14's new widgets on your iPhone before.
They are great little "mini apps" that allow you to see quick app information right on your home screen without needing to launch the app itself.
However, home screen widgets have become a smash hit on social media.
Why? Because with the right apps, you can use widgets to radically alter the appearance of your iOS 14 iPhone home screen.
Matter of fact, the big trend on Twitter and other social media platforms is showing off your new iOS 14 home screen designs. For example, just take a look at these tweets:
how to do the aesthetic Home Screen (iOS 14) : a thread. pic.twitter.com/RObjIXcjbG

— 𝒥𝒶𝒦𝒶𝓎𝓁𝒶✨🎨 (@Kaylasfro) September 19, 2020
Current iOS 14 home screen setup. pic.twitter.com/gtFjRnMkq7

— traf (@traf) September 20, 2020
so i finished my ios 14 homescreen what do we think?? pic.twitter.com/Ld1jaz4WmA

— auds IS GOING TO TAYRONTO N6 (@cherrysswift) September 18, 2020
https://twitter.com/edgygukkie/status/1307112029585629187
What's amazing is all those iPhone users radically altered their iPhone home screen without jailbreaking their iPhones. Yep, they did ALL that just by using iOS 14's new widget features and the right apps. What right apps are those, you ask? Check out the five best home screen widget apps to help radically alter your iPhone's home screen in 2020 below.
Widgetsmith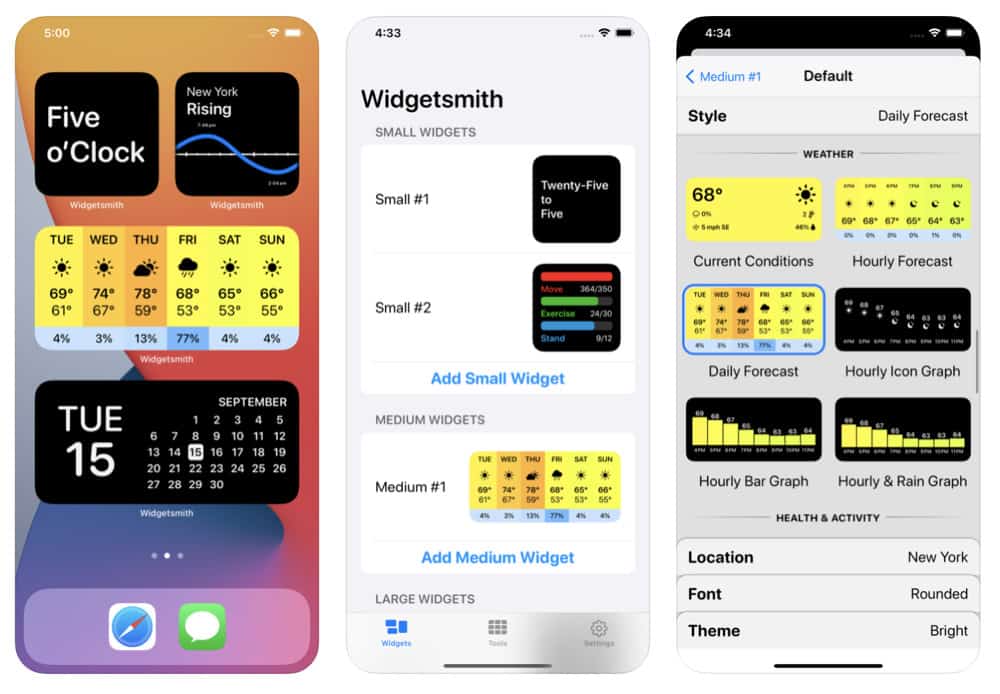 Pin
Color Widgets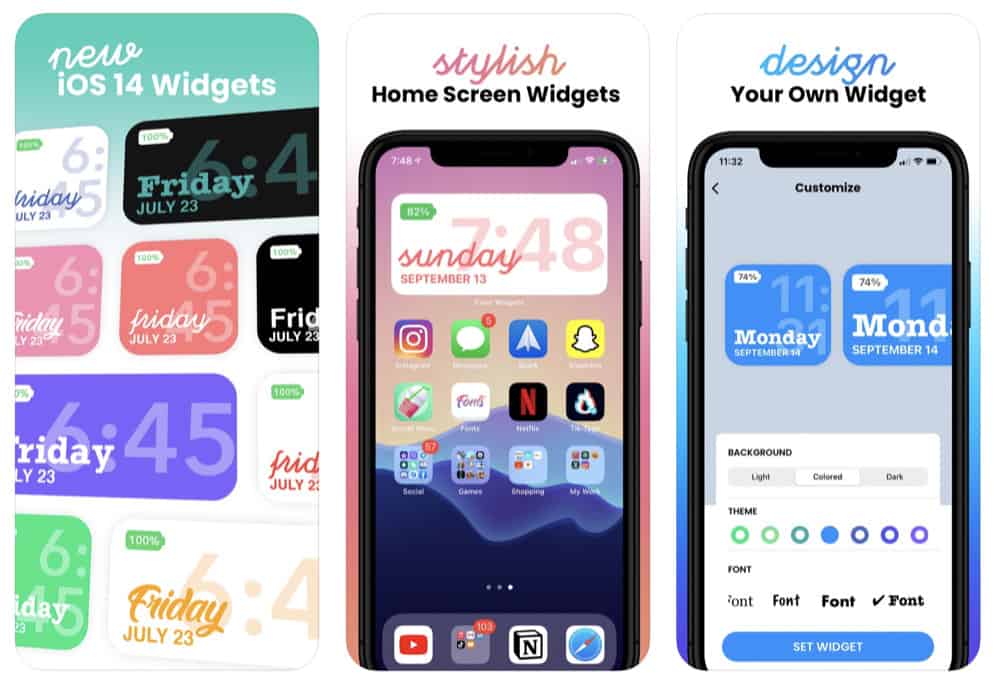 Pin
Photo Widget : Simple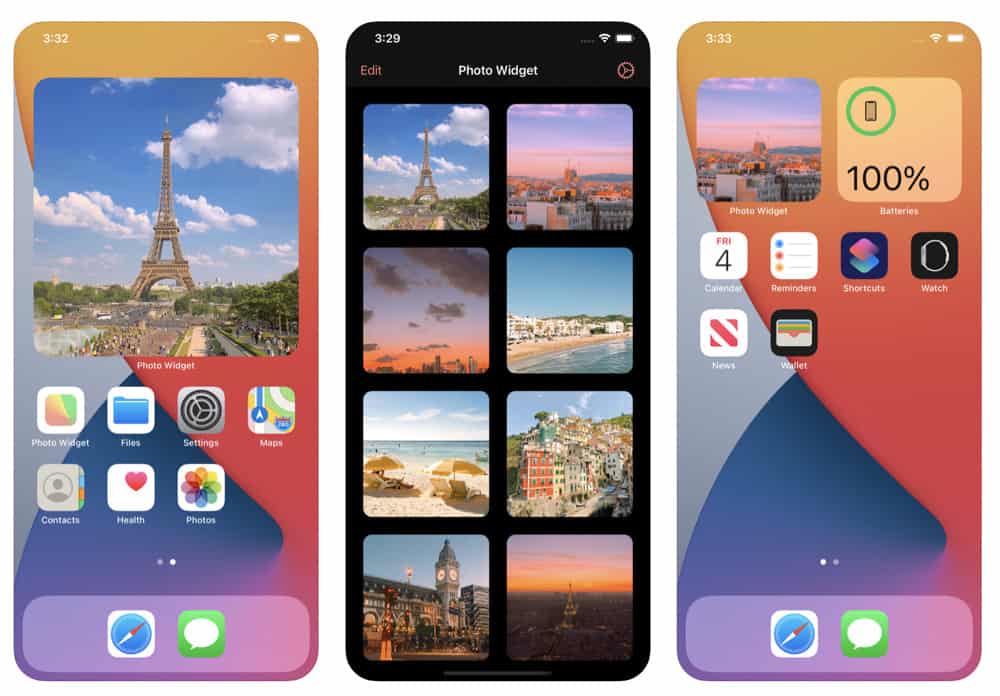 Pin
Motivation – Daily quotes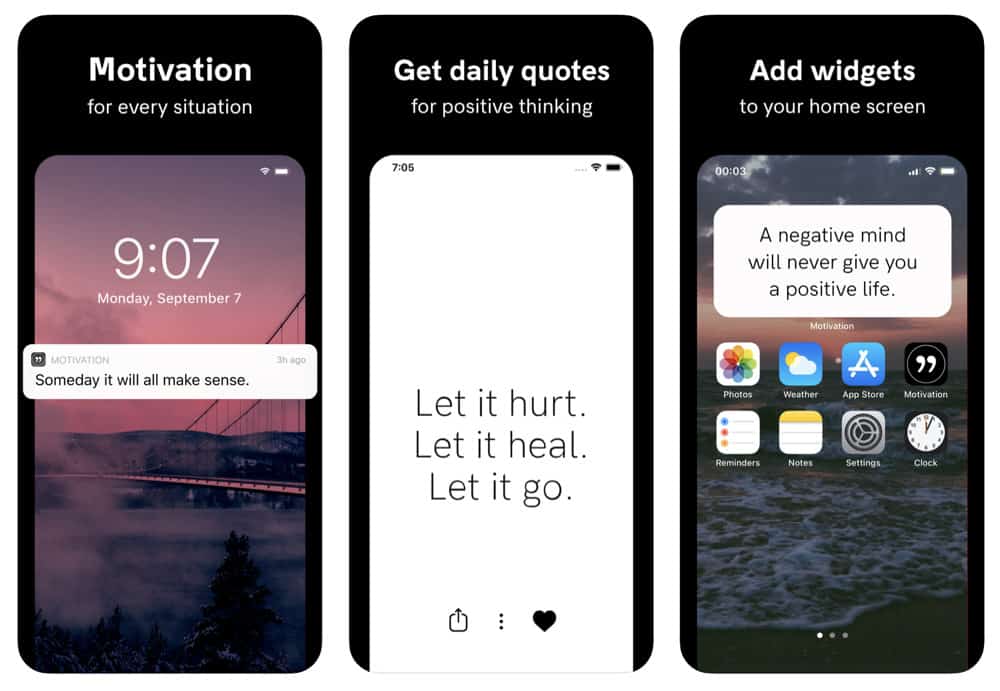 Pin
Photobox Widget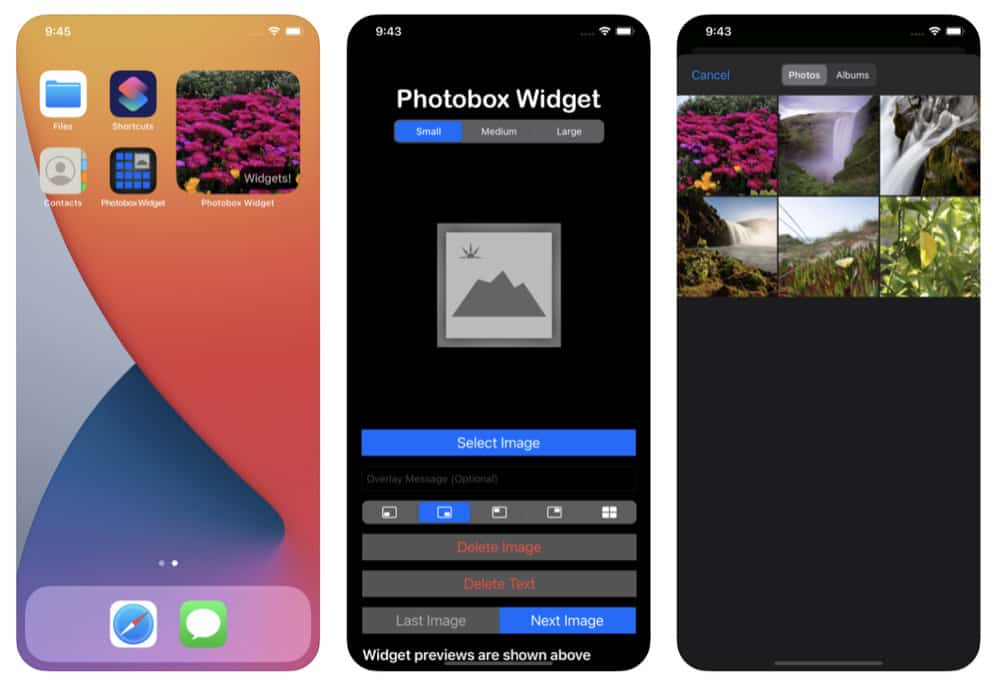 Pin
Also, be sure to check out what's new for Android 12 here! Be sure to check out All The Best New Features Coming To iOS 15, too!