Best Samsung Galaxy S10e Cases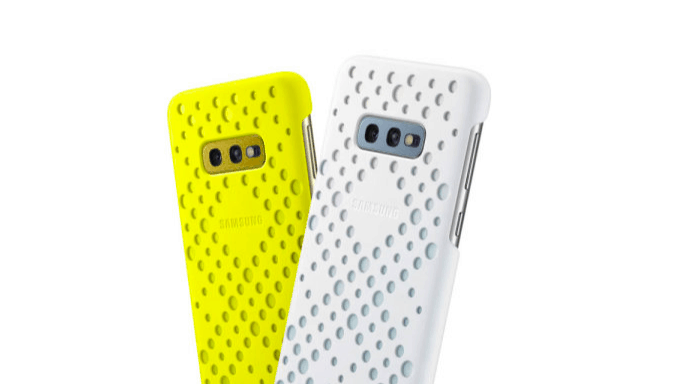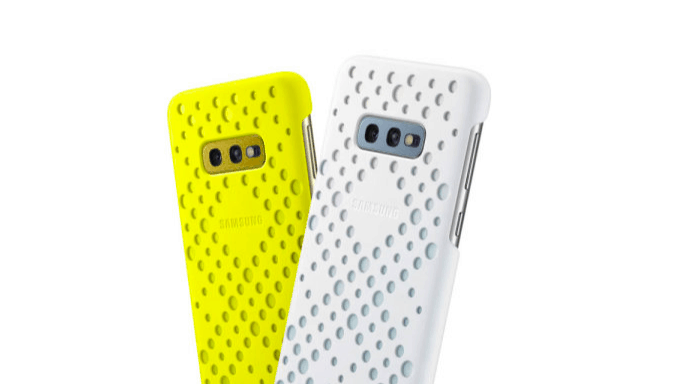 Pin
Covering up the little guy
The Samsung Galaxy S10e is the cheapest of the three S10 models, but that doesn't mean you won't be any less protective of it.
A sleek, pocket-sized piece of technological loveliness, Samsung's 'entry-level' flagship may lack some of the selling points of its bigger brothers, but it's still a fine-looking blower, and one you'll want to clad in some kind of protective casing – which is where we come in.
Below we've listed some of the best S10e cases money can buy, taking the sting out of having to select one yourself. Enjoy!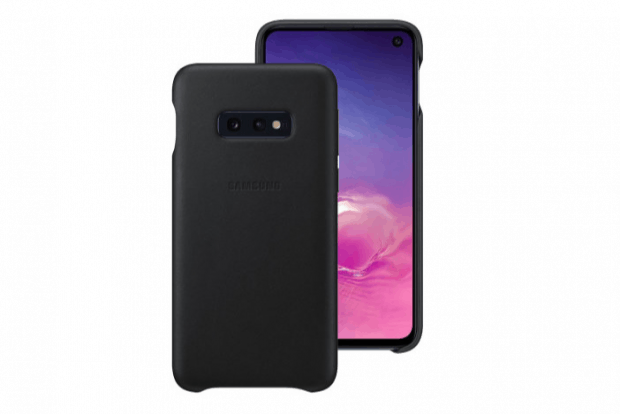 Pin
There are a great many people who swear by leather phone cases, and they do have a point – no material feels quite as nice in the hand as cow skin, and Samsung's official leather case for the S10e is gorgeous. It's incredibly well-designed and fits like a glove; over time, it will pick up bumps and knocks which make it as unique as the person who owns it. Highly recommended.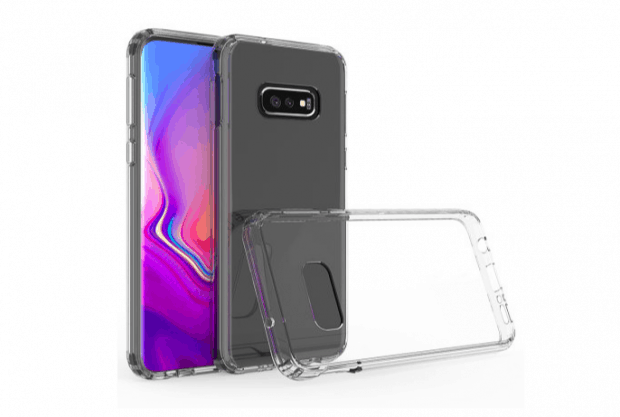 Pin
This snap-on case might lack the softness of a TPU offering but it's super-thin and allows the Galaxy S10e's lush design to remain on display. Despite its slight appearance, it's actually a surprisingly tough and resilient case and offers a decent degree of protection from unexpected knocks and drops.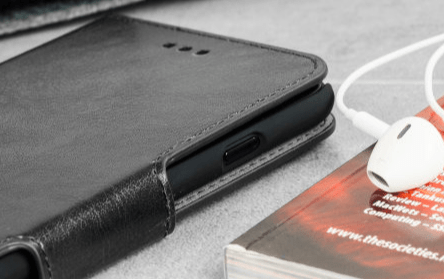 Pin
This classy flip-style case looks a lot more expensive than it actually is, and neatly doubles as a stand for when you want to watch some movies on the move. Despite completely covering your Galaxy S10e, it doesn't bulk up the phone too much; it still slips effortlessly into your pocket with the minimum of fuss.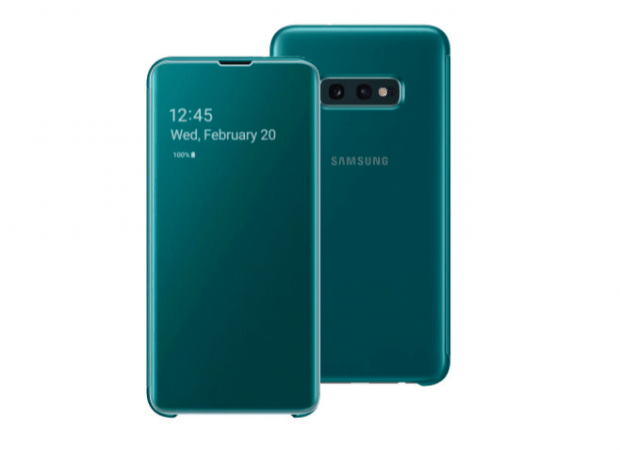 Pin
Samsung's Clear View cases have been a part of the company's accessories lineup for years, and with good reason – they offer a fantastic level of protection and cover the entire phone without making it too big or bulky. The upside to the 'Clear View' design is that the screen is still visible through the front of the case, so you can still see the time, notifications and other info, even when it's shut.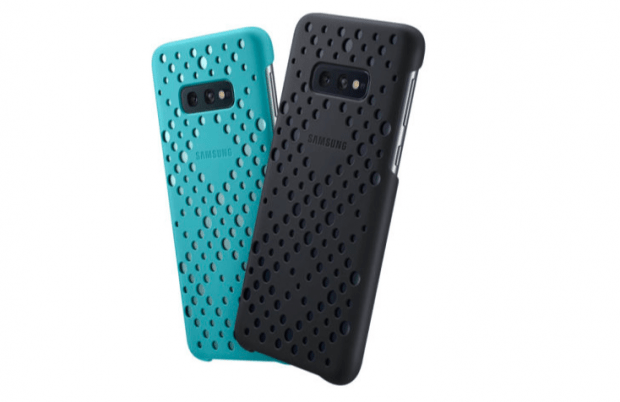 Pin
If it's minimalist you're after, then these cases come highly recommended. Not only do they offer a decent degree of protection, they look great thanks to that dot design on the back. Another bonus is that they're sold in a double pack, so you get two cases for the price of one.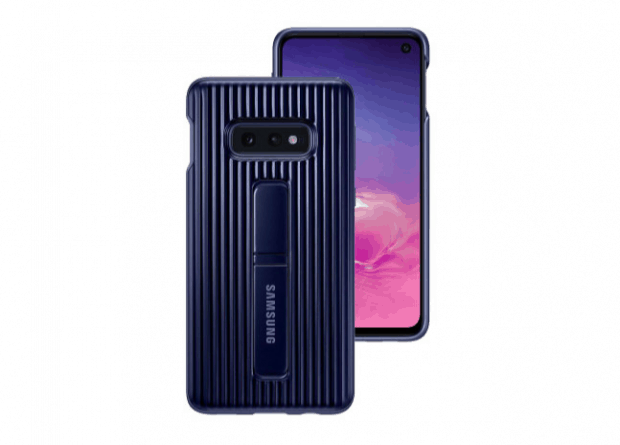 Pin
This is the most heavy-duty case that Samsung offers, and covers the S10e in thick plastic to fend off any serious drops or bumps. A little kickstand on the back of the case allows you to rest the phone on a table and watch videos, which is a nice bonus. The Protective Stand Cover Case does bulk up your phone quite dramatically, but it's a sacrifice worth making to attain this degree of security.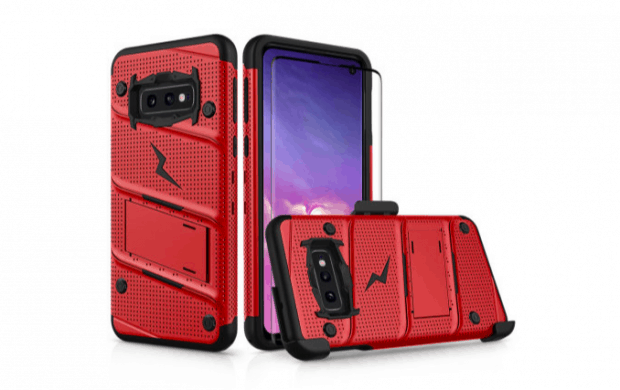 Pin
If it's all-round protection you crave, then this case might fit the bill. It's got military-grade drop certification, comes with a built-in kickstand and has a 360-degree rotating belt clip, so you can secure it with peace of mind. It doesn't hurt that it looks pretty great, too – we especially like the black and red colout scheme.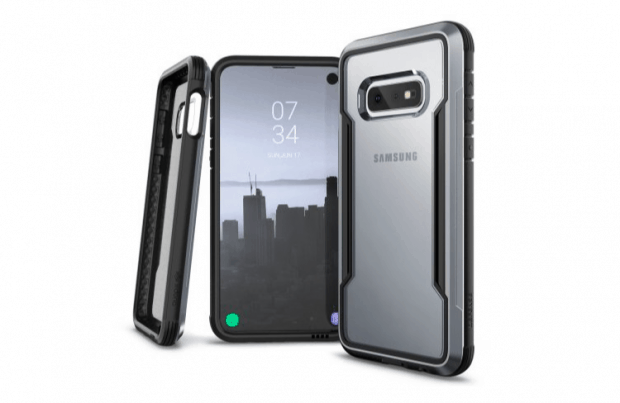 Pin
If you want the perfect mix of protection and good looks, then this will fit the bill. The dual-layer design means your phone will withstand drops of up to 3 meters, but the case doesn't look bulky or ugly; in fact, it's one of the nicest-looking designs we've seen in a long time – we especially like the fact that the back is transparent plastic, so you can see the phone inside.