Google Drive
Everything you need to know about Google Drive, including how to log in, how to use it, advanced Docs and Sheets tutorials, and more…
---
If you have a Gmail account, you already have free access to Google Drive. All Gmail users do – and you get 15GB of free storage too. This means you can start using Google Drive's Docs, Sheets, and other tools today on your phone or via your laptop or desktop computer.
What is Google Drive?
Google Drive is a cloud-based suite of productivity tools, think Microsoft Office but free. Every Google Drive user gets 15GB of free storage too. No strings. And Google Drive has all the productivity and office applications you'll ever need to work in the office and remotely too.
Drive comes with a word processor (Docs), spreadsheet software (Sheets), a presentation builder (Slides), a survey tool (Forms), and sketching software (Drawings). And it all works via the cloud, so you don't need to install any software on your PC or desktop – you can do everything through your web browser.
If you have a phone, you can install the Google Drive app – available for both iPhone and Android – and pick up your work and monitor projects on the go. Everything is synced and backed up in the cloud. One of our writers, Michael, planned, wrote, and had his first published solely using Google Drive.
Basically, Google Drive rocks! Here's all the latest Google Drive content from our team of expert technology writers.
Latest Google Drive News, Guides, Tips & Tricks
---
[tag-hub tag="google-drive"]
---
Google Drive Resources & FAQ
If you're new to Google Drive, it can be rather confusing at first – especially if you're not used to doing things in the cloud.
You might not know how to log in to Google Drive or how to install it on your phone or PC.
If that sounds like you, read on – we're about to cover off all the basics…
Google Drive Sign In
If you're brand new to Google Drive, the first thing you need to know is how to sign in to Google Drive. There are a couple of ways to do this: the first is through the web – you can access your Google Drive login here.
The second way is to download the Google Drive app onto your phone – there's an iPhone app for Google Drive and an Android one too.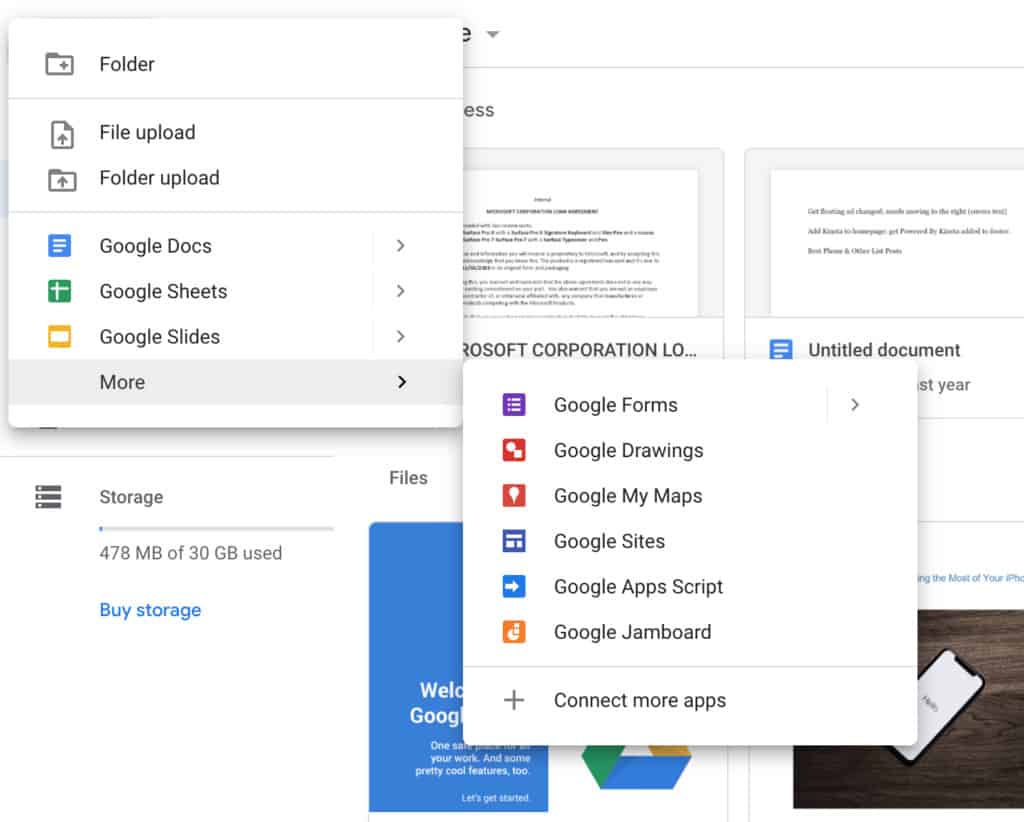 Once you've downloaded the Google Drive app onto your phone, all you have to do is sign in with your Gmail account.
And once you've been using and working inside Google Drive, all your data will be automatically synced, so you can start a document at home on your PC and then pick it up again whilst traveling to work on the bus or the tube.
Google Drive Download
As noted above, there are plenty of options at your disposal when it comes to downloading and installing Google Drive. I've listed the most popular options below:
Google Drive Storage & Pricing
Google Drive is powered by Google One, Google's cloud-based storage facility. Whether you're using the free Google Drive, Google Workspace, or a higher tier of storage for a standard Google Drive account, you will be making use of Google One.
As noted earlier, ALL Google Drive users get 15GB of free storage. But if you need more than that you will have to pay. Here's a breakdown of Google's Google One storage plans.
| Storage | Price (US$) |
| --- | --- |
| 15 GB | Free |
| 100 GB | $1.99/month ($19.99/year) |
| 200 GB | $2.99/month ($29.99/year) |
| 2 TB | $9.99/month ($99.99/year) |
| 10 TB | $99.99/month ($1.199,88/year) |
| 20 TB | $199.99/month ($2.399,88/year) |
| 30 TB | $299.99/month ($3.599,88/year) |
Google One Plans – View Latest Deals & Offers Here
---
Google Drive For Mac
One of the most asked questions about Google Drive is whether or not it is available for Mac. The good news is that, yes, Google Drive is available for Mac and is fully supported by macOS, so much so that you can even set up Google Drive folders inside macOS to manage all your Drive files from your iMac, Mac mini, or MacBook.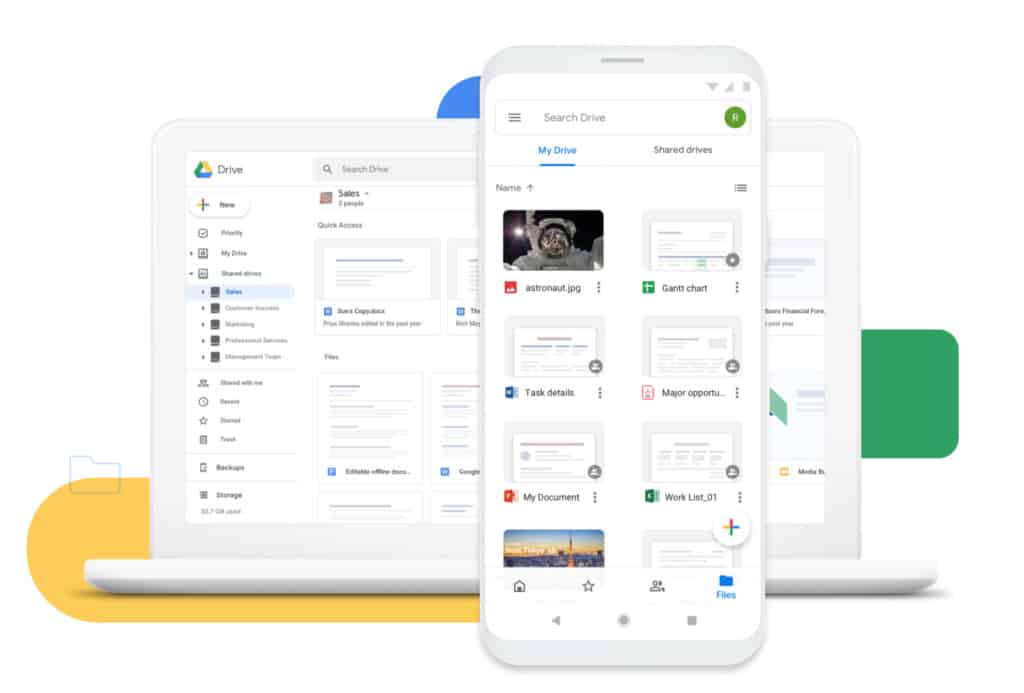 In order to take advantage of this deeper integration for Mac, you will have to download Google Drive for Mac. Once you've done this, you will be able to manage all your Google Drive files from inside macOS, saving you valuable room on your hard drive, as everything is stored in the cloud.
How Do I Enable Google Drive Dark Mode?
Dark Mode is said to be better on your eyes, as there is less glare. Many people swear by Dark Mode for Android and iPhone, myself included. You can pretty easily enable Dark Mode in Google Drive as well – it just takes a couple of clicks.
Just follow the steps below:
Open The Google Drive App on Your iPhone, Android Phone, or iPad
Tap Menu (Top Left Corner)
Select Settings
Next, Tap Choose Theme.
Select Dark Theme and Google Drive Dark Mode Will Be Enabled